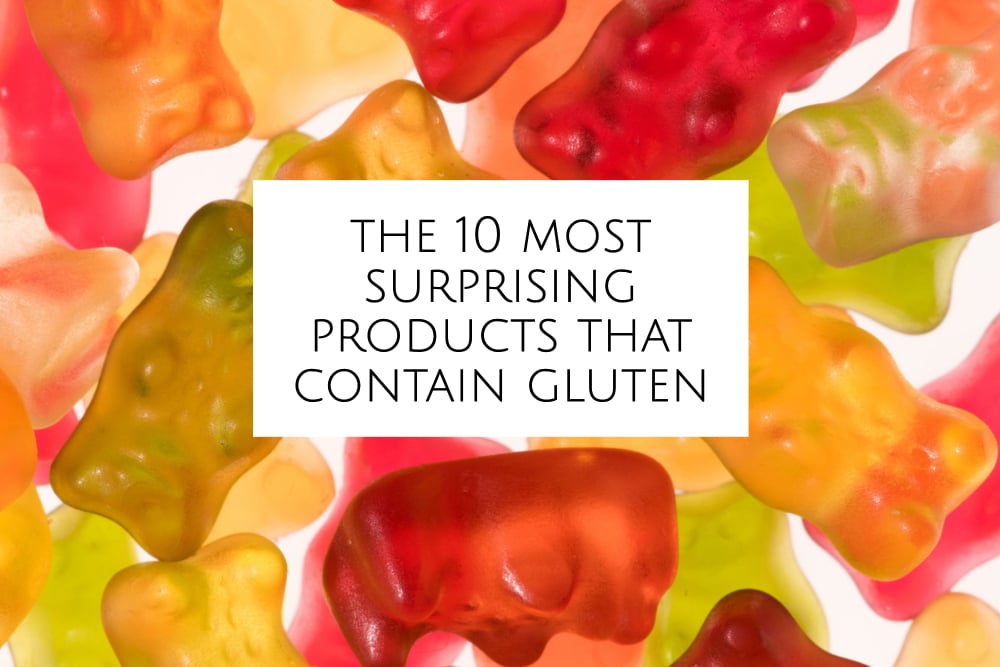 There are so many surprise foods that contain hidden gluten, it can make your mind spin! Unfortunately, gluten lurks in so many foods that don't always "look" like gluten. In this article, I'll share 10 surprise foods that contain hidden gluten. Please note this post contains affiliate links. Read my disclosures.
Gluten, a protein found in wheat, barley, rye, and sometimes oats, hides in many products that don't always, on the surface, appear to contain gluten. Unfortunately, appearances can be deceiving.
While anyone can look at a piece of bread and say, "Yep, that contains gluten," when they look at a salad, do they see gluten in those bacon bits? What about gummy bears or rice-based cereals? Can they easily see the hidden gluten lurking inside?
For people with celiac disease and non-celiac gluten sensitivity, eating gluten can lead to painful chronic symptoms and detrimental long-term health consequences. Therefore, avoiding gluten is essential for people on the gluten spectrum.
I created a cheat sheet that lists the 100+ names that gluten goes by, which you can download for free. Additionally, I've written about, in detail, some of the most confusing ingredients used that may contain gluten in my article, Yeast Extract, and 20+ Other Confusing Ingredients.
Over the years, I've been able to spot gluten from a mile away because I've learned to decode food labels for hidden gluten, and I've incessantly tested products for hidden gluten using my Nima Sensor, a portable gluten-detecting device.
Since getting diagnosed with celiac disease more than 10 years ago, I have come across my fair share of surprise foods that contain hidden gluten. Below is my list. Which food(s) surprises you most? Please share in the comments.
Surprise Product #1: Meat Alternatives
Many meat alternatives contain hidden gluten. For example, most of Morningstar's veggie protein products (including its veggie burgers) contain gluten. Same with Gardein products, Amy's Kitchen veggie burgers, and many Lightlife hot dogs.
Keep in mind that soy meat alternatives most likely contain wheat gluten because gluten gives the plant-based burgers a chewy texture that mimics the taste of meat.
Seitan is an ingredient found in many imitation meats and it's made from vital wheat gluten. Eating seitan is like eating condensed gluten without the other components of the wheat plant.
The good news is there are several alternative meats that are gluten-free and safe for you to enjoy, including Beyond Meat Burgers, Impossible Burgers, Dr. Praeger's products, and Hilary's Eat Well. Please note that Beyond Meat and Impossible chicken nuggets contain gluten.
I provide a full list of meatless products in my article, Are Impossible Burgers, Beyond Meat, and Other Plant-Based Meats Gluten Free?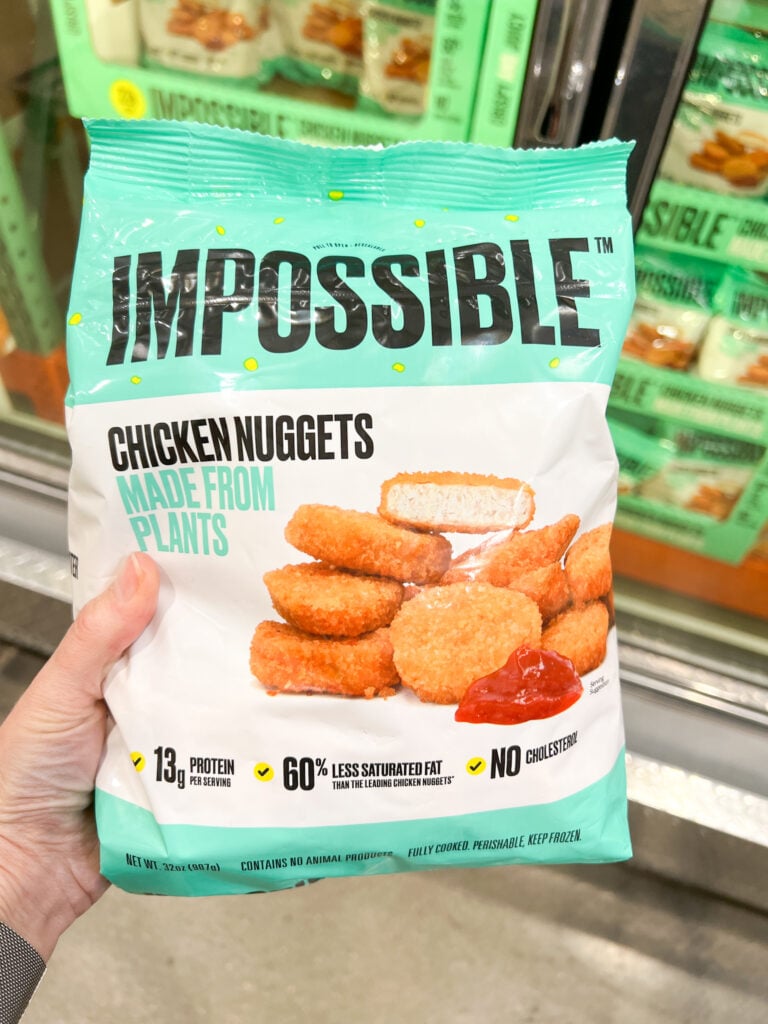 Surprise Product #2: Haribo Gummy Bears
Those innocent Haribo gummy bears aren't so innocent after all, as they contain wheat syrup and wheat-based dextrose (gluten). The Haribo Starmix also contains wheat.


However, Haribo gummy colas, gummy peaches, and gummy frogs do not contain gluten and may be safe to consume on a gluten-free diet.
For a safer gummy candy alternative, look for Black Forest gummy bears and products. All of its gummy products are gluten-free. Trader Joe's also makes vegan and gluten-free gummy products.
Surprise Product #3: Soy Sauce & Worcheshire Sauce
The name "soy sauce" is so deceiving as you'd never suspect something made from soy would contain gluten. Alas, soy sauce contains gluten, and its primary ingredient is wheat.
The good news is there are many soy sauce alternatives to choose from, including gluten-free soy sauce (known as tamari) or coconut aminos. Both products offer a similar taste to soy sauce but contain no wheat.
Celiac Tip! Carry several gluten-free tamari to-go packets in your purse in case you find yourself at a sushi restaurant and in need of gluten-free soy sauce.
Along the same lines as soy sauce, please note that some brands of Worcestershire sauce contain barley malt or malt vinegar, which is just another code word for gluten.
However, a popular brand of Worcestershire sauce is Lea & Perrins, and it's labeled gluten-free.
Surprise Product #4: Imitation Crab and Bacon
Unfortunately, most imitation crab contains wheat, making dining at a sushi restaurant fraught with peril. When ordering sushi, ask your waiter for real crab or avoid the California Rolls altogether.
Unfortunately, even the imitation crab I spotted at Whole Foods the other day (I forgot the name) had wheat on the ingredient list. The good news is that some brands of imitation crab are gluten-free, including:
Trans-Ocean – available at Kroger grocery stores.
Dyna Sea – I found it at the Kosher grocery store in Denver. It's made from kosher white fish and works well for sushi night.
Some brands of bacon bits contain gluten, making it ever-important to read labels carefully. Durkee brand clearly lists "wheat gluten" on its packaging, while Hormel says its bacon bits contain no gluten ingredients.
Surprise Product #5: Dressings and Sauces
Did you know that some salad dressings and barbeque sauces contain hidden gluten, making it essential to not only carefully read and inspect ingredient labels but also to choose your salad dressing wisely? 
All Drew's Organics, Organicville, Primal Kitchen, Skinnygirl, and Tessemae's salad dressings are certified gluten-free, so these are easy choices if you're looking for something quick to grab at the supermarket. Some varieties of Annie's, Brianna's Home Style, Ken's Foods, Kraft, Girard's, Hidden Valley, Newman's Own, and Wishbone salad dressing brands are gluten-free, but not all. Again, check the labels. 
I tested several brands of salad dressing for hidden gluten with my gluten-detecting device and shared the results in this article.
Unfortunately, many barbeque sauces contain hidden gluten too.
Gluten-free barbeque sauce brands include Stubb's BBQ (its label says it uses only "gluten-free ingredients"), Annie's Naturals (website says "naturally gluten-free"), and Organicville. There are other gluten-free brands, so read labels carefully and use the Fig App to help you quickly decode an ingredient label.
Celiac Tip! I personally think the best-tasting salad dressing is homemade salad dressing made from a combination of olive oil, vinegar, garlic, lemon juice, salt, and pepper. If you're worried that a restaurant's salad dressing may not be gluten-free, you could always ask for oil and vinegar, along with a wedge of lemon, and make your own at the table.
Surprise Product #6: Licorice
Unfortunately, licorice is not gluten-free, and the most popular licorice brands, Twizzlers and Red Vines, are not gluten-free either, as a key ingredient in licorice is wheat flour. 
Remember that this means licorice-based products, such as Good & Plenty, Nibs, and Sour Punch Candy, also contain gluten.
Because so many people in the gluten-free community miss licorice, I created a list of gluten-free licorice brands in this article.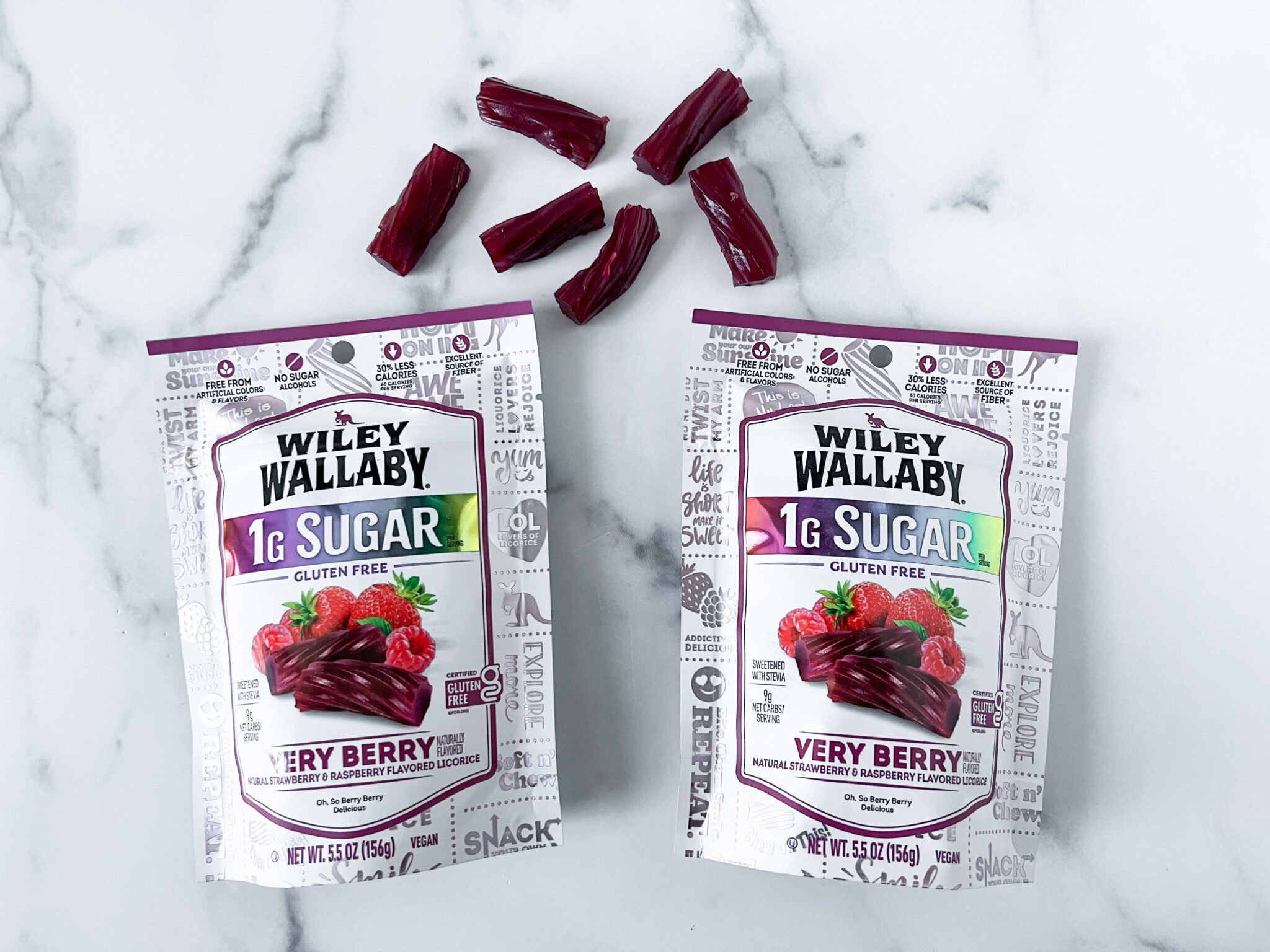 Surprise Product #7: Soups, Gravies, Broth, and Bouillon Cubes
Other surprise foods that contain hidden gluten include soups, gravies, and broths.
Canned Soup: While some canned soups are labeled gluten-free, many are not. I even found that one canned soup brand was labeled gluten-free, but my Nima Sensor found detectable amounts of gluten. You can read more about this debacle in my article, Canned Gluten-Free Soups – Tested for Hidden Gluten.
Also note that come Thanksgiving, while you might have a hankering for cream of mushroom soup, Campbell's cream of mushroom soup contains wheat flour. There are, however, a few cream of mushroom canned soups that are gluten-free, which you can find listed in this article.
Gravy: Additionally, many gravy products contain gluten, including Heinz jarred gravy, which contains wheat flour. Such gravies can put a major damper on your Thanksgiving celebrations, beware! Read my list of gluten-free gravy brands. All my recommendations have been Nima Sensor tested.
Celiac Tip! You can easily make your delicious gluten-free gravy by blending together the leftover juices from your turkey, some chicken broth, and a little cornstarch.
Broths and Bouillon Cubes: Unfortunately, many store-bought broths and bouillon cubes contain hidden gluten. Always look for the gluten-free label on the packaging to ensure the product is safe, and avoid any products that contain yeast extract, which is made from spent brewer's yeast, a byproduct of the beer brewing industry and which is not gluten-free.
Kirkland chicken broth is gluten-free (and passed the hidden gluten test!), as are Swanson broths, Imagine Foods broths, and Pacific Foods broths.
Read my article, where I discuss various Gluten-Free Bouillon options, some of which I tested for hidden gluten.
Surprise Product #8: Oats
Oats are naturally gluten-free; however, the way they're grown in rotation with wheat crops using the same fields, equipment, and harvesting tools means the oats are cross-contaminated with wheat and, therefore, are not safe for someone on a gluten-free diet to consume.
However, many brands make gluten-free and certified gluten-free oats, including Bob's Red Mill, Quaker Oats, and Trader Joe's. Only eat oats – and oat milk products – that are labeled gluten-free.
To learn more about gluten in oats, please read this article. I also tested several brands of oats for hidden gluten.
Surprise Product #9: Rice Krispies and Corn Flakes
Ironically, rice is naturally gluten-free and used in many gluten-free products. However, Kellogg's Rice Krispies contains gluten in the form of malt flavor, which is derived from barley. That means this beloved rice-based cereal is not gluten-free. It also means that Rice Krispie Treats are not gluten-free, either. (Don't worry, you can still make crispy rice treats using any of the puffed rice cereals mentioned in this article.)
Furthermore, while corn is naturally gluten-free, Kellogg's Corn Flakes contains malt flavor (barley) and is therefore not gluten-free. I've found a few Corn Flake cereal alternatives, but there aren't many to report.
I also tested a dozen cereals for hidden gluten, including Lucky Charms and Fruity Pebbles, and share the results in my article, List of Gluten Free Cereals – Tested for Hidden Gluten.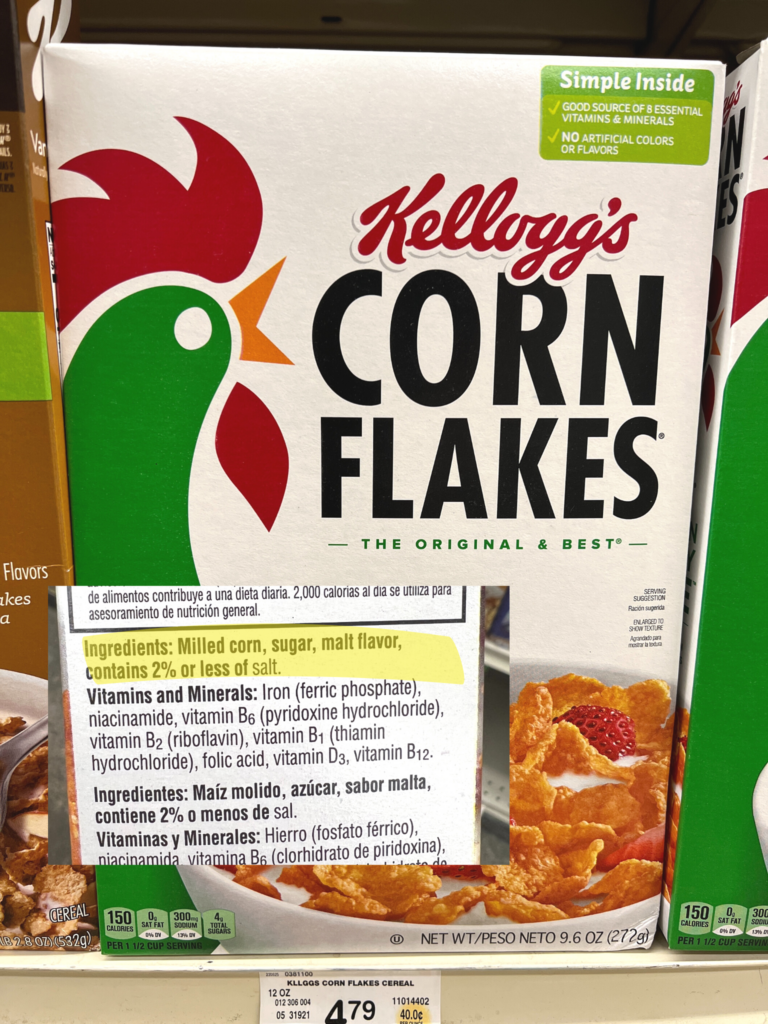 Surprise Product #10: Play-Doh
While no one eats Play-Doh, it can get stuck in the crevices of your fingernails and sometimes make its way into a child's mouth. Therefore, if a child has celiac disease or non-celiac gluten sensitivity, he or she should avoid playing with Play-Doh.
Instead, make your own gluten-free playdough (my friend Amanda has a great recipe on her website), or purchase this gluten-free playdough brand.
Tips for Avoiding Hidden Gluten Surprises
As you can see, gluten is hiding in many foods that might seem safe but are not. If you follow a gluten-free diet, there are a few ways to protect yourself from foods containing hidden gluten.
Never Judge a Food By the Way It Looks: Never judge a food based on its appearance or name. Remember, Rice Krispies contains gluten despite the fact that rice is naturally gluten-free.
Read Labels Carefully: Reading a food label takes some practice, but it's essential to staying safe. Ensure you're up on all the gluten-free labeling laws and what "may contains" statements really mean. A fantastic tool for quickly decoding food labels for hidden gluten is the Fig app. You can download it for free on your iPhone.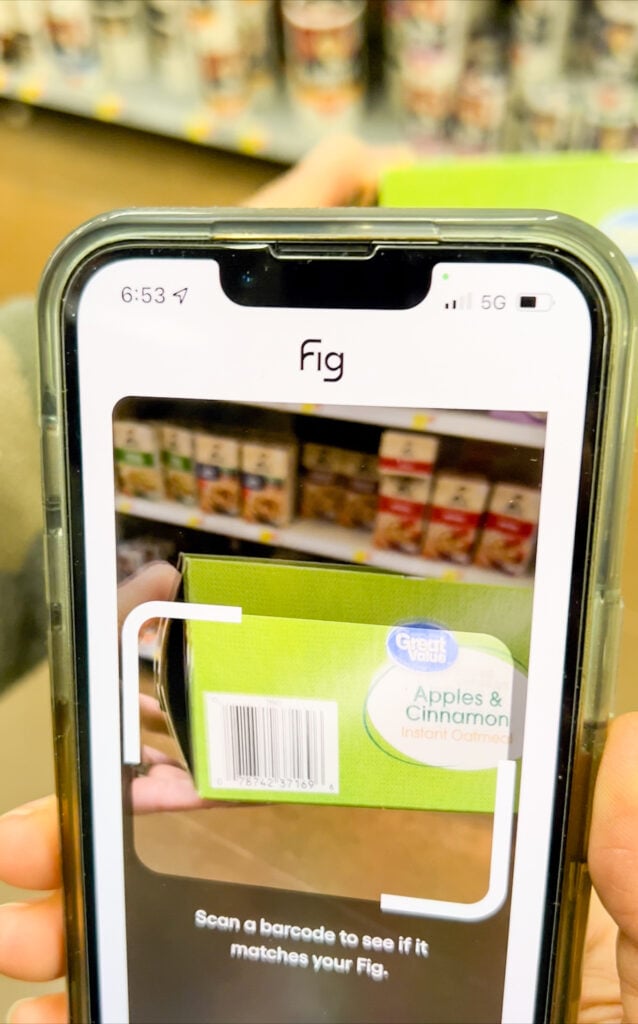 Homemade is Best: When possible, make your own salad dressings and broths.
Limit Packaged Foods: Again, when possible, avoid consuming – or over-consuming – packaged foods. Eat as naturally gluten-free as possible. When purchasing packaged foods, look for the gluten-free label, or better, the certified gluten-free label, to find the safest options.
Eat Out Cleanly: When eating out, order meals that enable you to eat out as cleanly as possible. A baked potato with a piece of salmon will always be safer than something made with tons of sauces and spices that may contain hidden gluten.
Test Your Food: If you can invest in a gluten-detecting device, like The Allergy Amulet or Nima Sensor, you can always test any food product or restaurant dish for hidden gluten. Remember, however, that these devices have limitations. For example, the Nima Sensor cannot detect gluten in fermented foods like soy sauce.
Additional Reading
You might enjoy these articles too: