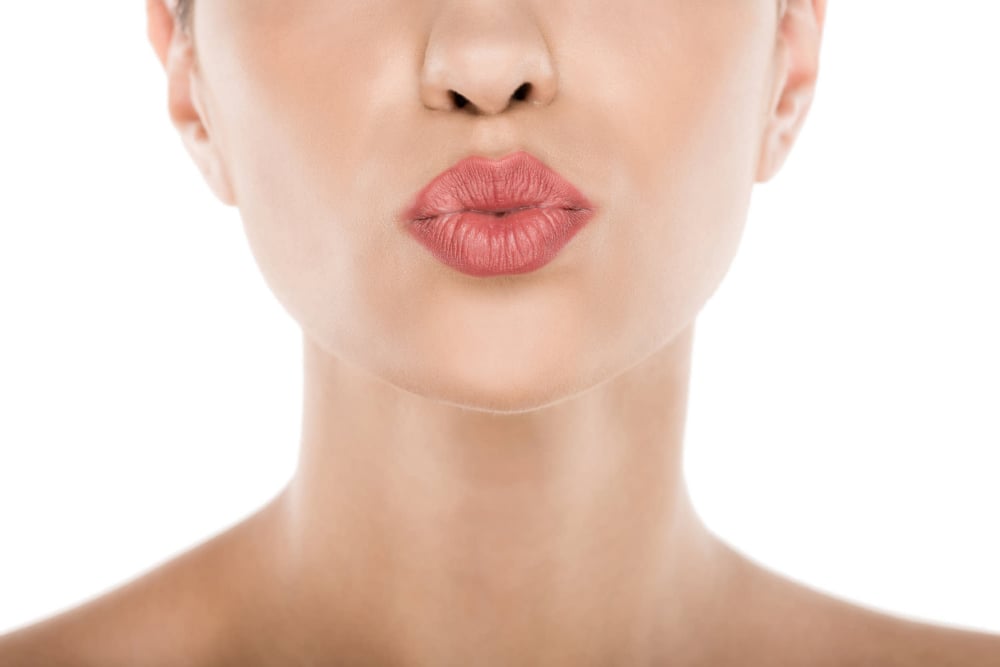 Changing makeup can be an arduous task when you first go gluten free. Researching makeup brands to find out if they contain gluten can take weeks, and most of the time, even the brands don't know if their own products contain gluten. In this post, I'll share the best certified gluten-free makeup and beauty brands so you can switch to gluten-free products you feel confident and know are gluten free. This post about the best gluten-free makeup brands is sponsored by Red Apple Lipstick and contains affiliate links. Please read my disclosures.
Once you get the hang of the gluten-free diet – and what you can and can't eat – most people with celiac disease or a gluten sensitivity are ready to tackle their beauty regime to ensure it, too, is gluten free.
Please note that current research says that gluten cannot be absorbed into the skin. You can touch gluten and be okay. Only by ingesting gluten will it cause an autoimmune reaction (celiac) or inflammation (gluten sensitivity).
That said, often what we touch gets into our mouths. Makeup on our face can rub off on our hands and then our hands touch our food and then, well, you get glutened.
Furthermore, any lip product, such as lipsticks or lip balms, must be gluten free because they come in direct contact with your mouth and can be easily ingested.
Ingredients to watch out for in cosmetics and beauty products include, but are not limited to, oats (often used in lotions and creams), wheat germ oil (triticum vulgare), and barley extract.
What Does Certified Gluten Free Mean?
In this article, I'm list all the best gluten-free makeup brands, most of which are certified gluten free unless otherwise noted. While there are many beauty products that do not contain gluten, only a handful of them are certified gluten free by the Gluten-Free Certification Organization (GFCO), a third party certifying agency (non-government agency).
When you see the following certified gluten free logos, it denotes that the product is certified gluten free by the GFCO. This is a trademarked label. Brands that want to display this logo on their packaging or marketing materials must work with GFCO to become certified gluten free.
The GFCO has certified tens of thousands of products worldwide. To earn a certification, the GFCO audits a product's ingredients (including ingredients curated from suppliers) and the company's manufacturing processes. GFCO regularly conducts onsite audits to ensure ongoing compliance.
While the FDA requires products to contain less than 20 ppm of gluten in order to be labeled "gluten-free," the GFCO requires a stricter protocol; GFCO requires a product to contain less than 10 ppm in order to be "certified gluten free" by its standards.
You can view a list of all the products certified gluten free by the GFCO online.
Best Gluten-Free Makeup Brands
Now that you understand the difference between a product being "certified gluten free" and simply labeled, "gluten free," let's talk shop… beauty shop that is!
The following are what I think are the best gluten-free makeup brands around.
(1) Red Apple Lipstick
I use Red Apple Lipstick for most of my beauty routine and especially when it comes to the company's signature product, lipstick!
On top of lipstick, lip glosses and its Ralleye lipbalm, which I use often, Red Apple Lipstick also makes a variety of other certified gluten-free beauty products including:
Shop for all these gorgeous beauty products online (and if you do, please use my coupon code, GOODFORYOUGF, for 20% off your entire purchase). Shop HERE.
PS: I'm asked all the time what is my favorite lip color … it is Red Apple Lipstick's Paris. The color is rich and works well with my skin tone. Plus, Paris contains almond oil; I love the way it moisturizes my lips.
(2) Emani
I absolutely love Emani Cosmetics and started using Emani mascara almost exclusively in 2022 after trying it. It made my lashes look so long!
I also love Emani's gluten-free skincare kits, which are great for all skin types and perfect for aging skin and wrinkles. It's great for acne-prone skin as well. I've enjoyed clear skin since using it.
I also had the opportunity to try Emani's Hydrawear + Niacinamide with built-in concealer and loved it. My face was smooth and all the red blotches were covered up. A little pump goes a long way, so I will definitely get my money's worth from this wonderful foundation.
Please note Emani products are 100% gluten free, but not certified gluten free. But because I love them so much, I'm including them on my list of the best makeup brands.
You can get 20% off all Emani products all the time with the code JENNY20 at Emani.com.
(3) Gabriel Cosmetics
Gabriel Cosmetics has plenty of gluten-free makeup options to choose from, everything from foundations, skin care products to nail polish, lipsticks and more. Everything is certified gluten free so you don't have to think, you can just shop.
I first discovered Gabriel Cosmetics at Sprouts (yep, it's sold in a grocery store!) and personally enjoy Gabriel's eyeliner. It stays in place all day long. The only issue is Sprouts seems to have trouble stocking the Gabriel products I love most, so it's best to shop online.
Zuzu Luxe is owned by the same company as Gabriel Cosmetics, and its entire line of beauty products is certified gluten-free. Zuzu makes a ton of beauty products including a variety of skincare, nail, face creams, lip products and more. You can view the company's entire collection online.
(5) Arbonne's
Arbonne's boasts an impressive collection of hundreds of certified gluten-free products and are adding news ones seemingly every day.
To find out which products are certified gluten free, simply look at the GFCO's latest catalog. In 2019, Arbonne's has certified gluten-free foundation, cc cream, concealers and lipsticks, as well as a certified gluten-free self-tanners, toothpastes and various skincare products.
You can purchase these products from an Arbonne's Independent Consultant. If you can't find one, just look through your Facebook feed. You're bound to find a friend – or acquaintance – who represents the company.
(5) Other Gluten-Free Makeup Brands
As for the following brands, I hadn't heard of any of them before I started researching this article, but each is listed on GFCO's certified gluten-free list so check 'em out if you're looking for something different:
Honeybee Gardens: Honeybee's certified gluten-free products include lipsticks, lip glosses, mineral powders and mascara. Visit Honeybee Gardens online for more information.
Ilia Beauty: Ilia Beauty products include a variety of eye, lip and face products. Visit Ilia Beauty online for more information.
Muskaan: Muskaan has a very limited selection of lipsticks on its website, but, if the company has taken the time to get certified, it deserves to be listed here too. Find Muskaan online for more information.
Another certified gluten-free makeup brand many in the gluten-free community know and use is called Afterglow Cosmetics. This brand went out of business in August 2019 and the website is not a lifestyle blog.
Additionally, there are many brands that are not certified gluten free, per se, but whose products do not contain gluten like Ecco Bella and Bare Minerals.
However, what you'll notice is that the mainstream brands are not certified nor labeled gluten free. Some of the mainstream brands, like Maybelline, L'Oreal and Mac Cosmetics, have products free from gluten, but they are not always labeled "gluten free" and only select products are okay to use. Figuring out which ones are safe can be a nightmare!
Can you still use these mainstream products? Yes. Just do your homework because ingredients vary from product to product, brand to brand, and month to month.
If you're willing to do the research, and the manufacturer gives you the green light, by all means use those products.
I do, however, find it easier to shop for makeup brands that are certified or labeled gluten free from the start. I don't have to think – or do any research – and I'm supporting brands that wholeheartedly support and embrace the gluten-free community. Remember, every time we buy something, we're casting a vote. How are you voting?
Additional Reading
You might enjoy these articles, too:
Guide to Gluten-Free Sunscreen
Is Your Lip Balm Gluten Free? The Scoop on Which Lip Balms are (and are NOT) Gluten Free