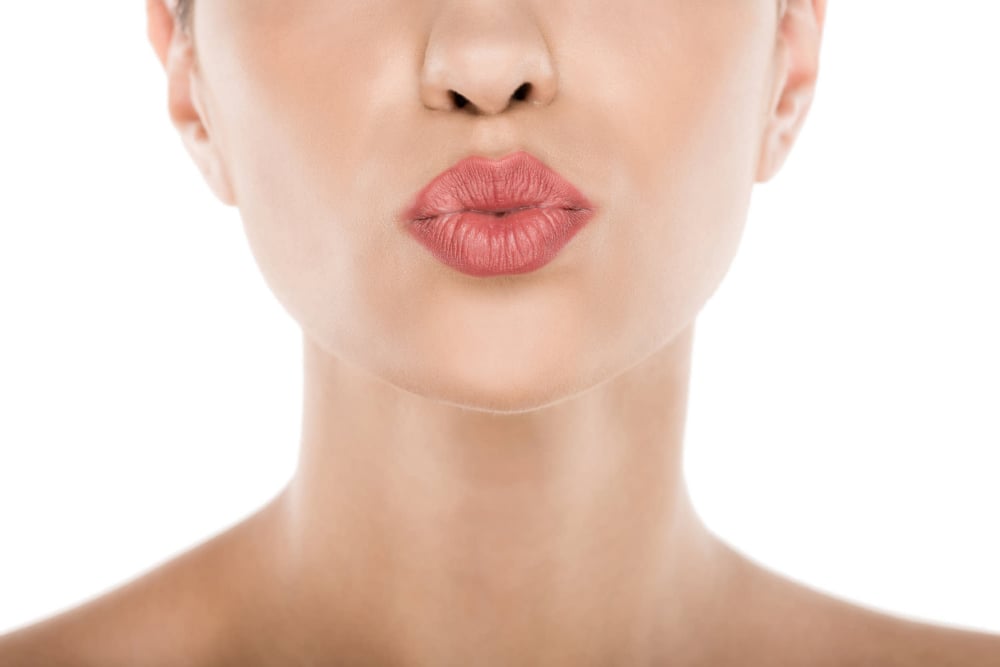 I've got you covered if you're on the hunt for the best gluten-free makeup, skincare, and beauty brands. I've followed a strict gluten-free diet for more than a decade, and I've tried many beauty brands over the years. In this article, I share my favorite products with you. This post contains affiliate links. Please read my disclosures.
While current research says that the skin does not absorb gluten, most experts say makeup and skincare products pose a risk of gluten exposure since they are applied to the skin and can make their way into the mouth.
Gluten is a protein found in wheat, rye, barley, and sometimes oats. People with celiac disease and gluten intolerance must avoid all gluten found in food and in toothpaste, sunscreen, medications, lip balms, makeup, lotions, and skincare products.
When you're new to the gluten-free lifestyle, it's overwhelming to figure out what you can and can't eat. Now, on top of it all, you have to shake up your makeup and skincare routine. As a woman loyal to specific skincare and makeup products my whole life, I found these changes frustrating and overwhelming. All loyalties went out the window!
After spending hours figuring out if the Maybelline mascara and Clinique foundation I'd been using for years were gluten free and getting no firm answers from these companies, I decided I needed a refresh. The mainstream brands didn't cater to the gluten-free community, and it was clear to me that I needed to purchase products from companies that were proud their products were gluten free.
In this article, I share (1) what ingredients to avoid when shopping for makeup and skincare products, (2) the exact beauty brands I use, and (3) a list of gluten-free makeup and skincare brands that you can feel confident putting on your body.
Potential Gluten Ingredients Found in Makeup
Watch out for the following ingredients found in skincare and beauty products. These ingredients are code words for gluten:
Avenin: Avenin is a protein found in oats and should be avoided. See "Oats" below.
Avena sativa: Avena is another name for oats. See "Oats" below.
Barley: Avoid any product that contains barley.
Barley extract: Barley extract is used in many anti-aging cosmetics. You'll often see it in skin-firming creams and skin-brightening serums. The following product from Good Science Beauty is made with barley extract.
Hordeum Vulgare Seed Extract: This is another name for barley extract. See "Barley Extract."
Hydrolyzed wheat protein: Contains wheat.
Malt Extract: Malt is derived from barley and contains gluten. Equate Beauty Indulging Body Wash, Shea Butter With Smooth Vanilla contains malt extract, as do many products from Degree. Read Beware of Malt and these 21 Potential Sources of Barley (Gluten).
Oats: Oats are often found in lotions and creams, including all Aveeno products. While oats are naturally gluten free, they are notoriously cross-contaminated with wheat. Unless a brand used gluten-free oats, the product would likely contain detectable levels of gluten above the FDA's 20 ppm gluten guidelines. Read more about why oats are a controversial ingredient in the gluten-free community.
Rye (Secale): Avoid any products that contain rye. It can sometimes be found in anti-aging cosmetics and lotions.
Triticum Vulgare or Triticum Lipids: Triticum is another name for wheat and wheat germ oil, sometimes found in lotions. See "Wheat Germ Oil."
Wheat: Avoid any product that contains wheat.
Wheat Germ Oil: Several beauty products contain wheat germ, including Lip Smacker lip balms. The ingredient is sometimes found in lotions. The EWG includes a list of brands that contain Triticum Vulgare.
Helpful Tool: The Environmental Working Group's Skin Deep database can help you sniff out gluten in many cosmetics, makeup brands, body and skincare products, and lotions.
My Favorite Gluten-Free Makeup and Beauty Brands
Below are my favorite gluten-free makeup and skincare brands. These are the exact brands I use every day:
(1) Red Apple Lipstick
I use Red Apple Lipstick products for much of my makeup routine, especially when it comes to the company's signature product, lipstick. In addition to lipstick, Red Apple Lipstick also makes a variety of certified gluten-free beauty products, including mascara, eyeliner, lip balm, eyeshadow, blush, and bronzers.
Use my coupon code, GOODFORYOUGF, to get 20% off your entire purchase. Shop HERE.
(2) Emani Cosmetics
All Emani Cosmetics are gluten free (not certified gluten free). I enjoy using the company's Double Lash Mascara and anti-aging skincare products. The Hydrawear + Niacinamide with built-in concealer is a great foundation. It goes on smooth and covers up acne and red blotches.
Get 20% off ALL Emani products with the code JENNY20 at Emani.com.
(3) Gabriel Cosmetics
Gabriel Cosmetics offers plenty of gluten-free makeup options, including foundations, skin care products, nail polish, lipsticks, and more. I enjoy Gabriel's eyeliner the most because it stays in place all day long and doesn't smear.
(4) Andalou Naturals
Andalou Naturals uses fruit stem cell science to make various hair and skincare products as well as body and hand lotions. All Andalou Naturals products are gluten free.
The company says, "We take our responsibility to consumers very seriously, especially those with gluten sensitivity. To guarantee that our products are gluten free, we send everything to be third-party tested by the Food Allergy and Resource Program."
(5) Dermalogica
Dermalogica makes various skincare products that work for all skin types. I've been using Dermalogica face cleansers and masques for years to help keep my skin free from acne. The company also offers a variety of anti-aging creams, serums, and facial treatments.
All Dermalogica products have been certified cruelty-free, gluten free, and vegan since the company's inception in 1985. The formulas are also free from artificial colors and fragrances, mineral oils, lanolin, S.D. alcohol, parabens, and microplastics. You can shop for Dermalogica products on Amazon.
(6) Everyone and EO Brands
Everyone (and EO) makes various bath and body products, including hand soaps, body lotions, and hand sanitizers. The company says it only uses gluten-free ingredients, and many of its products are certified gluten free by the GFCO. These are terrific products that I find myself buying time and time again.
PS: EO Hand Sanitizer is the only hand sanitizer I use because it's gluten free, smells great, and doesn't dry out my hands. Shop for Everyone and EO Brands on Amazon.
Other Gluten-Free Makeup and Beauty Brands
While I don't have personal experience with the following brands, I wanted to include a roundup of other gluten-free makeup, beauty, and skincare brands:
Afterglow Cosmetics: Unfortunately, Afterglow Cosmetics went out of business in August 2019. The website is now a lifestyle blog.
Alima Pure: Alima Pure is a natural cosmetics brand from Portland, Oregon, that uses clean, non-toxic ingredients. The company says, "All of our products are formulated without gluten-containing ingredients. However, only our loose powder products are created on designated gluten-free equipment." Shop for Alima Pure products on Amazon.
Arbonne: All Arbonne products are made "without gluten," Arbonne boasts an impressive collection of 50+ certified gluten-free products. Look for the GFCO logo on product labels.
Beaute Minerals: Beaute Minerals was founded by Simply Gluten Free editor Carol Kicinski. The brand offers various gluten-free cosmetics. Shop for Beaute on Amazon.
Derma E: All Derma E products are gluten free, according to the company. Shop for Derma E skincare products on Amazon.
Honeybee Gardens: Honeybee Gardens says, "Our products are 100% gluten free and safe for use by celiacs. Many of our products are certified gluten free by the Gluten Intolerance Group, and we will continue the certification process for the rest of our line." Shop for lipsticks, lip glosses, mineral powders, and mascara at Honeybee Gardens on Amazon.
ILIA Beauty: ILIA Beauty says the following products are certified gluten free:
Balmy Days
Balmy Nights (discontinued)
Multi-Sticks
Radiant Translucent Powder SPF 20 (discontinued)
Soft Focus Finishing Powder
The company says all other ILIA products are "formulated without gluten." These products are not produced in a certified gluten-free manufacturing environment, so they "may contain traces of gluten due to the nature of our manufacturing processes."
Mineral Fusion: Mineral Fusion makes cosmetics formulated with lightweight minerals, nourishing botanicals, and age-defying antioxidants. The company says all its products are gluten free.
Savvy Naturals: All Savvy bath and body products are gluten free. You can shop for Savvy products on Amazon.
Seaweed Bath Co: All Seaweed Bath Co products are gluten free according to the company. Check labels for the latest information. Shop for Seaweed Bath Co products online.
Zuzu Luxe: Zuzu is a brand sold under the Gabriel Cosmetics umbrella. Its products include various skincare, nail, face, and lip products. All products are certified gluten free. You can view the company's entire collection online.
Are Mainstream Beauty Brands Gluten Free?
You'll notice that none of the mainstream brands – including Maybelline, L'Oreal, CoverGirl, Clinique, Estee Lauder, and Mac Cosmetics – are labeled gluten free. And while you'll find that some of these products don't contain gluten, for the most part, none of these brands can tell you if their products are gluten free. Trying to figure out which products are safe for you to use is a nightmare and not worth the pain!
Can you still use these mainstream products? Yes. Just do your homework because ingredients vary from product to product, brand to brand, and month to month.
If you're willing to do the research, and the manufacturer gives you the green light, by all means, use those products. Just be sure to stay on top of potential formula changes.
I find it a lot easier to shop for makeup brands that are certified or labeled gluten free from the start. I don't have to think – or do any research – and I'm supporting brands that wholeheartedly support and embrace the gluten-free community. Remember, every time we buy something; we're casting a vote. How are you voting?
Additional Reading
You might enjoy these articles, too: