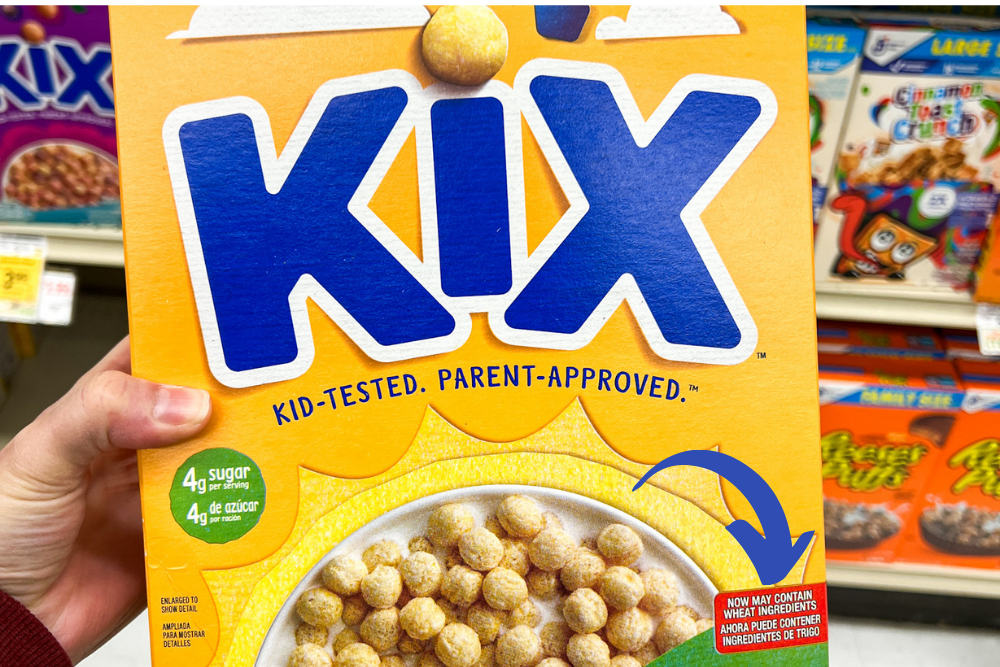 Is Kix gluten-free? In 2023, General Mills issued a wheat warning on Kix cereal, rendering the beloved breakfast cereal no longer gluten-free. I've got the full story on why this happened, as well as a list of brands that make Kix cereal alternatives that are gluten-free. This post contains affiliate links. Please see my disclosures.
If you're on a gluten-free diet free from wheat, rye, barley, and sometimes oats, chances are you may have to give up one or many of your favorite breakfast cereals. Unfortunately, giving up favorite foods is par for the course for those diagnosed with celiac disease, gluten intolerance, or non-celiac gluten sensitivity.
Many mainstream cereal brands contain gluten, including Rice Krispies and Corn Flakes, and the mainstream cereals that are labeled gluten-free, like Cheerios, are controversial at best. Kix was one of the few mainstream cereal brands that the gluten-free community enjoyed noshing on for many years.
While the original Kix didn't include a gluten-free label, it didn't appear to contain any gluten ingredients or gluten-containing grains. It only contained whole grain corn, corn meal, sugar, salt, brown sugar syrup, baking soda, and Vitamin E. Most people following a gluten-free diet were comfortable eating Kix for many years.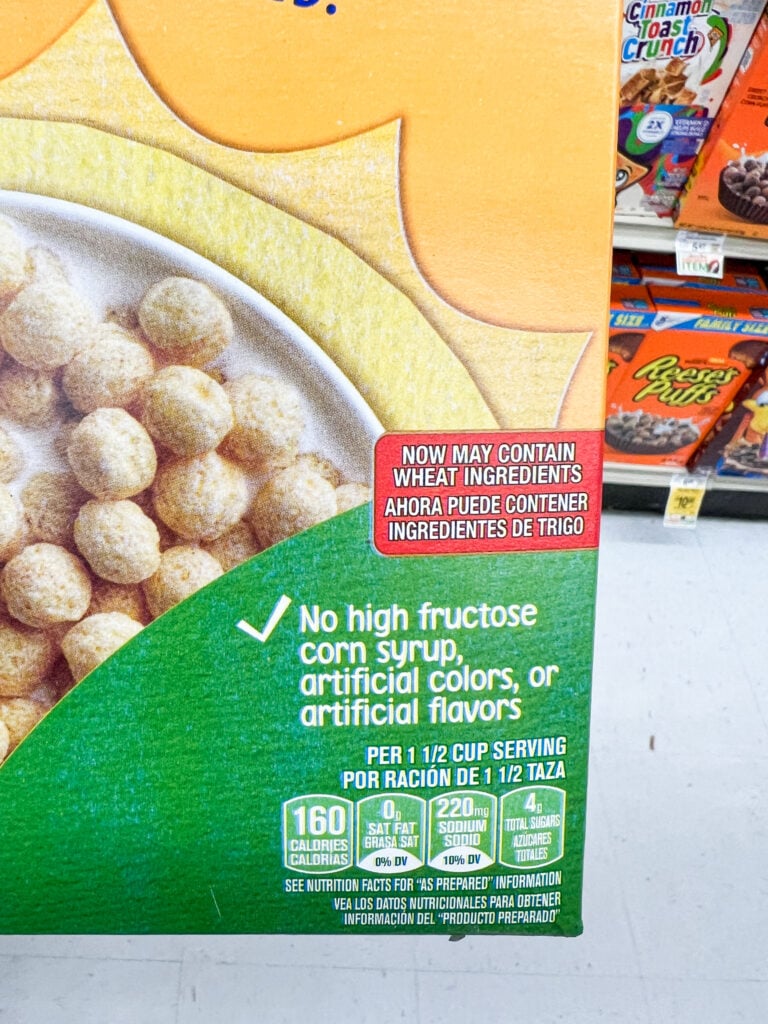 However, that all changed sometime around September 2023 when one of my readers noticed that Kix cereal boxes now contained a wheat warning. The warning is highlighted in red on the front of Kix boxes and reads, "Now May Contain Wheat Ingredients." The warning extends to boxes of Honey Kix and Berry Berry Kix, too.
While the exact reason General Mills decided to issue the wheat warning is unknown, the gluten-free community speculates that Kix may have changed its formula, ingredient supplier, or manufacturing facility, which would potentially put the cereal at risk of gluten cross-contamination if the equipment used to make Kix was also used to make a cereal that contains wheat.
Regardless of why General Mills made the change, the gluten-free community must heed Kix's warning and avoid Kix cereal from here on out.
And as a friendly reminder, always be sure to read labels, as dozens of products that were once gluten-free no longer are… and the list keeps growing.
Gluten-Free Kix Alternatives
If you love Kix cereal but can't eat gluten, I encourage you to try the following crispy puffed cereals labeled gluten-free. Here's a list of them:
EnviroKidz Gorilla Munch by Nature's Path
Gorilla Munch is a crunchy, airy, and lightly sweetened cereal made from whole grain corn meal. The cereal is certified gluten-free by the GFCO. (The GFCO label is on the side of the box.)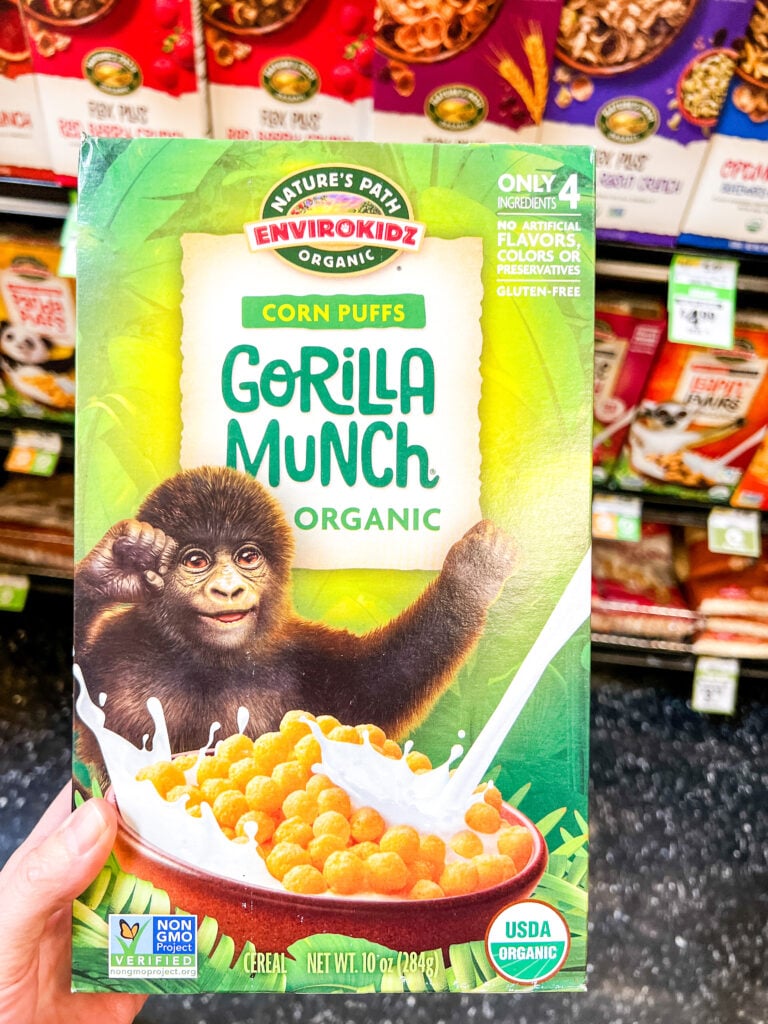 Reese's Puffs
If you're looking for a puffed crunch cereal, you could also try Reese's Puffs cereal, made of sweet and crunchy corn puffs coated with peanut butter. The box isn't marked gluten-free, but it does not contain any gluten ingredients.
I also tested the cereal with my Nima Sensor, a portable gluten-detecting device, and Nima didn't find any gluten. (A smiley face means no gluten found.)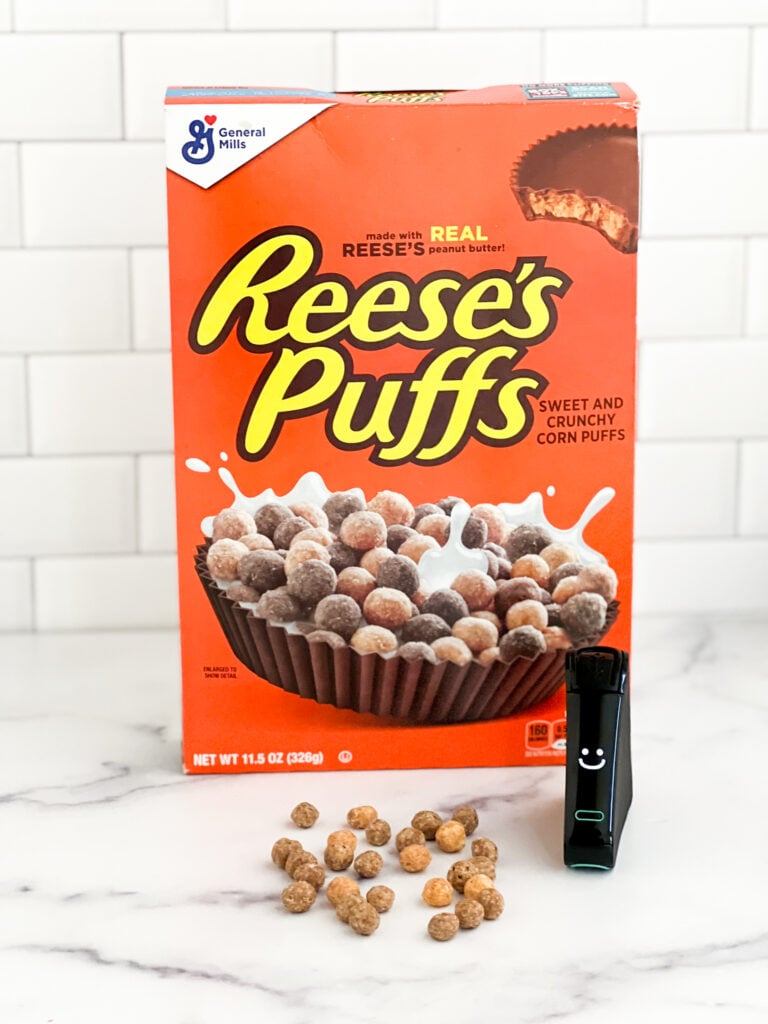 Trader Joe's Almond Butter Puffs Cereal
Trader Joe's makes a crunchy puffed cereal made from rice and quinoa coated with almond butter, powdered sugar, and cocoa powder. The cereal has a similar look and texture to Kix.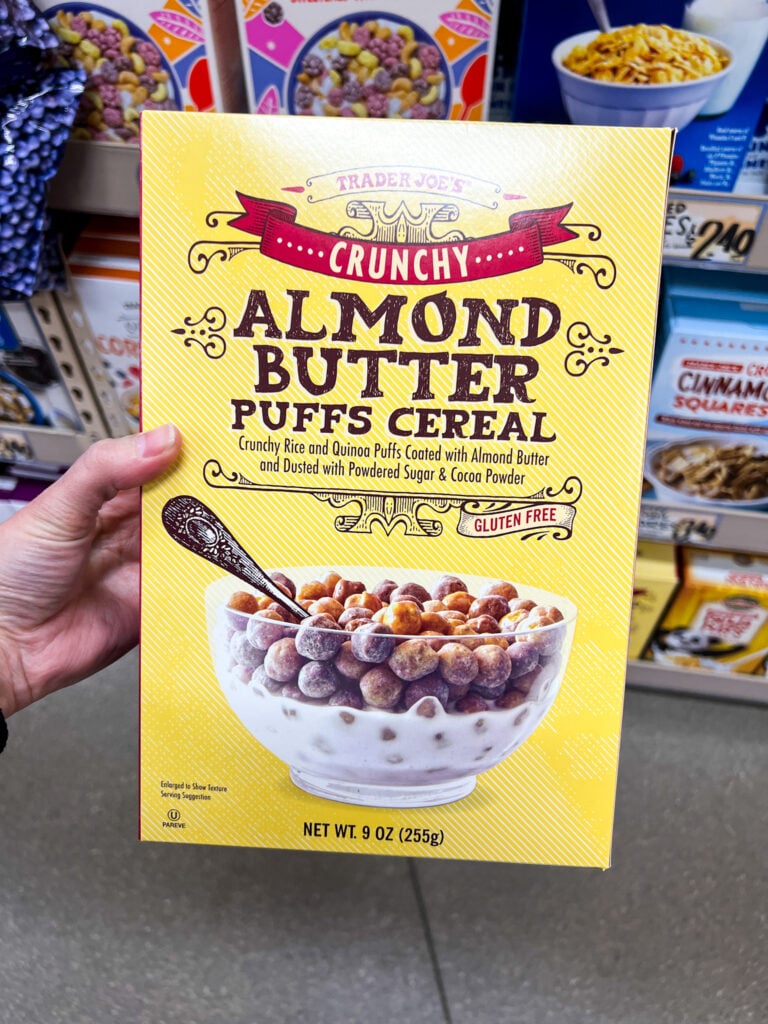 Is Kix Gluten-Free?
As of September 2023, Kix cereal boxes now bear a "May Contain Wheat" warning that the gluten-free community should heed.
While you must now avoid Kix, don't fret because there are several gluten-free Kix cereal alternatives you can try if you miss your daily fix of Kix.
And if you follow a gluten-free lifestyle and find yourself in the market for a new breakfast cereal, check my list of gluten-free cereals, some of which I tested for hidden gluten with my Nima Sensor.
Do you know of a good gluten-free Kix alternative safe for people with celiac disease and gluten intolerance? Please let me know so I can add it to this list.
Related Reading
You might enjoy these articles: