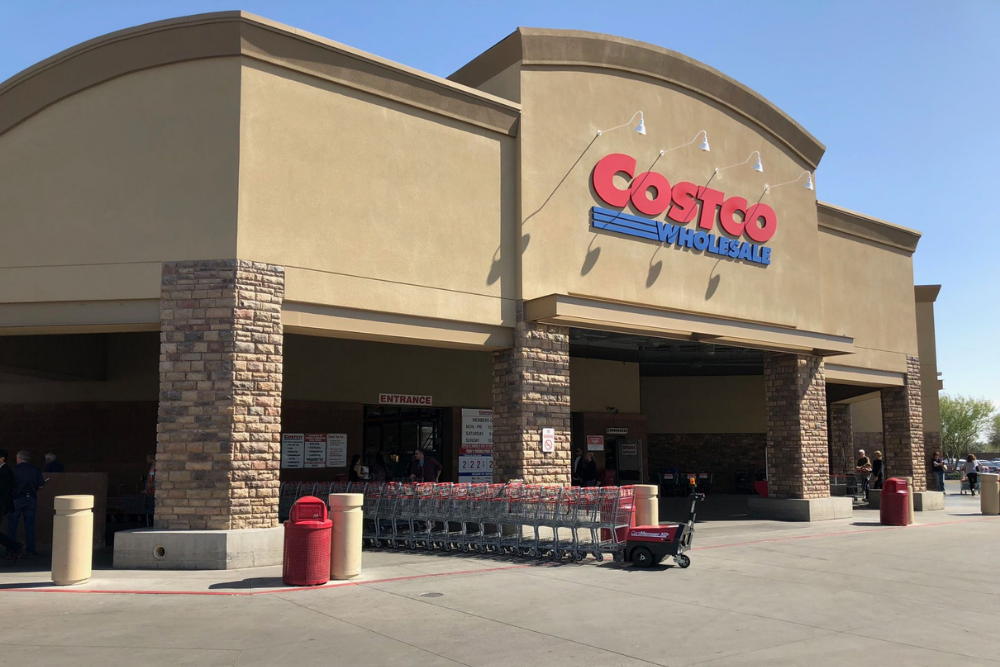 Who doesn't love shopping at Costco? And when you eat gluten free, shopping gluten-free at Costco is a pleasure cruise. There are so many options, so many name brands, and so many naturally gluten-free finds to be had at Costco. This post contains affiliate links. Please see my disclosures.
There are so many gluten-free products at Costco – I love shopping there!
Not only can I stock up on fresh (and often organic) vegetables fruits, fish and meats, but also I can always count on Costco to have a few exciting and delicious packaged gluten-free products for me.
In fact, I have discovered some amazing gluten-free products at Costco, ones that I continue to use even if Costco no longer carries them.
Kirkland Signature Gluten-Free List
While I don't have a full list of Kirkland Signature products that are gluten free, I did test several Kirkland items for hidden gluten using my Nima Sensor. The Nima Sensor is a portable gluten detecting device.
I tested these Kirkland products for gluten, and you can see how they all fared in this article, Are These 10 Kirkland Products from Costco Gluten-Free?:
Kirkland Organic Salsa (Medium)
Kirkland Semi-Sweet Chocolate Chips
Kirkland Milk Chocolate Raisins
Kirkland Granulated California Garlic
Kirkland Organic Tortilla Chips
Kirkland Organic Chicken Stock
Kirkland Almonds
Kirkland Basil Pesto
Kirkland Trail Mix
Costco Rotisserie Chicken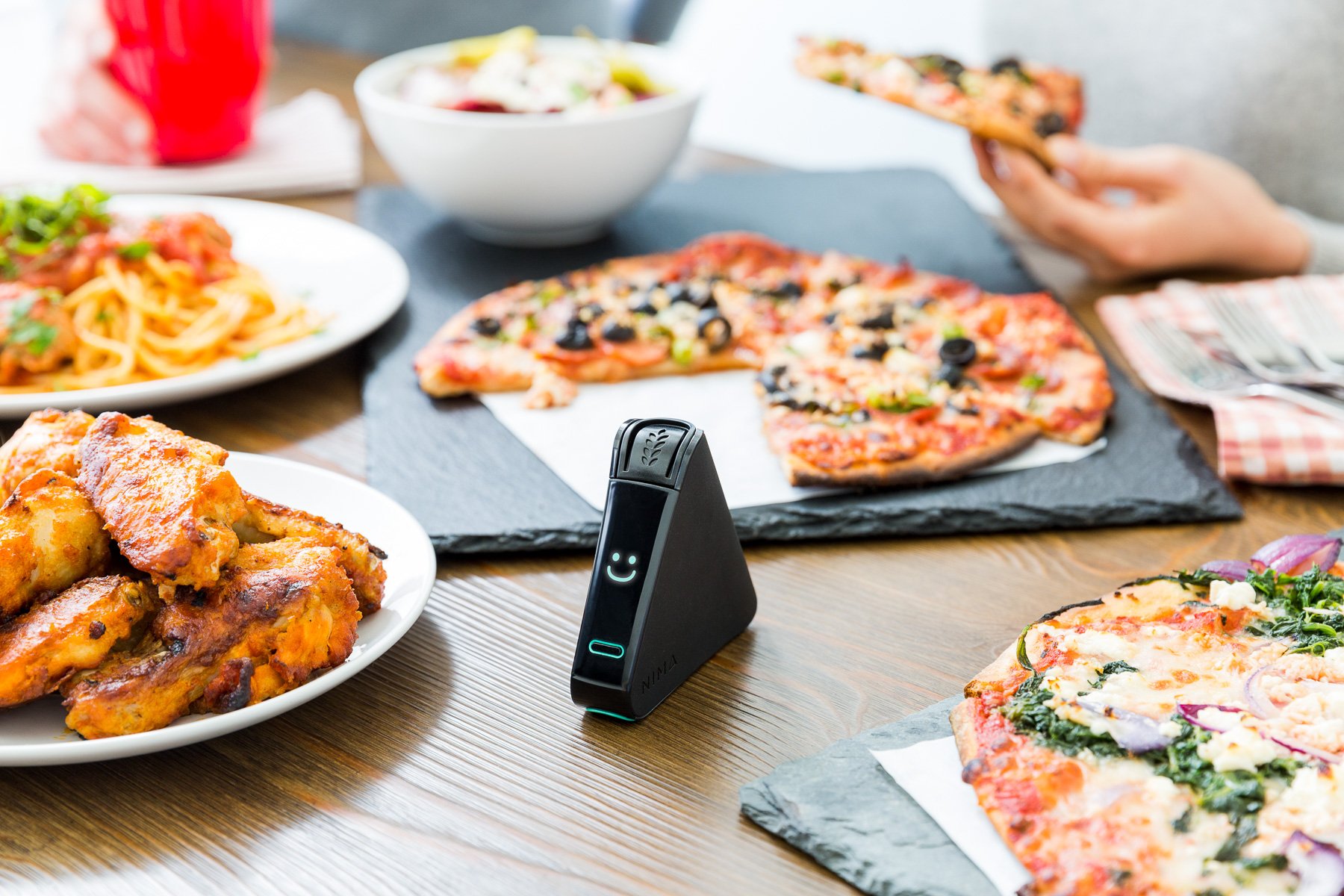 What's Gluten Free at Costco?
Below is my attempt at sharing some of the many gluten-free finds I've found at Costco over the years.
Please note that every Costco is different, and that each store changes merchandise often.
Some of these gluten-free brands may not be available at your Costco or were once available and are no longer in-stock. Please note that I typically shop at the Costco in Lone Tree, Colorado.
Pasta and Grains
There is always some sort of gluten-free pasta available at Costco. I love the Lotus Foods Rice Ramen, and it's been in stock at Costco for quite awhile. I've also found that GoGo Quinoa Organic Macaroni or spaghetti are often in stock too.
I personally buy the big 10 lb bags of long grain rice and 5 lbs bags of brown rice at Costco. We go through it slowly by surely. Rice is a staple in our house.
I've also found quinoa by truRoots at Costco, and if you love quinoa, it's nice to stock up on it in bulk.
Gluten-Free Breads
Costco carries Canyon Bakehouse bread, and it's in the stayfresh packaging too. This means the bread will stay fresh in the packaging for months when unopened.
The stayfresh bread also stays soft for 5-6 days upon opening and without freezing. I simply store the opened package in a zip top bag on my countertop.
I highly recommend Canyon Bakehouse bread, and I'm beyond ecstatic Costco carries it regularly!
Remember, if your Costco doesn't have Canyon Bakehouse bread in stock, it generally will have some sort of gluten-free bread in stock like Essential Baking Company bread.
Gluten-Free Cereals
You can find a few gluten-free cereals at Costco too. From time to time, I've seen Bob's Red Mill Gluten-Free Oatmeal Cups, and well as Cheerios.
I also love the Birch Benders Paleo Pancake Mix, and Costco has had it in stock for a long while. I noticed in 2020, Costco switched to carrying Birch Benders Keto Pancake Mix, which is not good at all. I hope it goes back to carrying the paleo version ASAP!
You can also load up on plenty of bars, nuts, seeds and other portable breakfast and snack foods – so many of these products are labeled gluten free and are easy to find.
Gluten-Free Crackers
For some reason, Costco always seems to be stocked up with gluten-free crackers. Maybe people love buying them? Here are some of the cracker brands I've spotted at Costco:
Gluten-Free Snack Foods
Costco is the place to stock up on gluten-free snack foods. Here are some of the snack foods I've spotted at Costco over the years.
Kirkland brand squeeze apple sauces
Made in Nature Nana Pops and other dried fruits (apricots, mangos, etc.)
PopChips
Popcorn by SkinnyPop (I prefer the salt flavor, but lately I've only see the cheddar cheese flavored bags, which I don't love)
Gluten-Free Desserts
I love a good, gluten-free dessert, and Costco always have some fun finds. There's the mochi ice cream my family loves, as well as Tate's Bake Shop chocolate chip cookies and there's always a chocolate covered something to be found.
May I pay special homage to the Kirkland Brand Dark Chocolate Covered Almonds with Turbinado Sugar and Sea Salt. I've only found them around the winter holidays. When they're in stock, I'm a happy mama!
Gluten-Free Baking Supplies
Costco is the place to stock up on your gluten-free baking supplies. Costco carries plenty of spices and I've even spotted Almond Flour by Honeyville on the shelves from time to time. (Please note that in 2021, I've only seen Kirkland Almond Flour, and it is free from gluten-y ingredients.)
You can also get Chia Seeds by nutivia and Bob's Red Mill Ground Flaxseed Meal.
I personally love using Chosen Foods Avocado Oil and load up on it on each visit. It's the best cooking oil around and is perfect oil for high-heat cooking. You can also find Chosen Foods Avocado Oil Spray now too.
I also use the Kirkland brand organic chicken stock, Kirkland brand maple syrup, and the raw honey.
Gluten-Free Refrigerated and Frozen Foods
Another spot in Costco to find gluten-free goodies is in the refrigerated and frozen foods section.
I've spotted favorite gluten-free brands such as Brazi Bites as well as Sabatasso's gluten-free frozen pizzas. My family loves Sabatasso's! You can also find frozen pizzas from Sonoma and Milton's cauliflower crust gluten-free frozen pizzas at Costco.
Related Reading: Best Gluten-Free Frozen Pizzas – Nima and Taste Tested
From time to time, I've spotted gluten-free Eggo waffles, and Garden Lites gluten-free muffins in a variety of flavors.
I love that Costco now also carries Brew Dr. kombucha and Suja Uber Greens cold pressed juices. I pick up these novelties from time to time.
Naturally Gluten-Free at Costco
Of course, Costco has an amazing selection of naturally gluten-free foods such as fresh vegetables, fruits, eggs, meats, fish, and cheeses. These products are always gluten-free and oh-so-fresh.
In fact, I think Costco carries some of the freshest meat, fish, fruits and vegetables around. Just be prepared to buy them all in bulk.
Other Gluten-Free Products at Costco
Costco is always adding new products to its mix. I always stroll the aisles to see what's new. There are often convenience heat-and-eat foods, hot dogs, soups, frozen foods and other packaged foods that are gluten free.
And don't forget, Costco's famous rotisserie chicken is 100 percent gluten-free too and such at deal at $4.99.
I tested Costco's rotisserie chicken for hidden gluten in this article (and I also show you how I turn one Costco rotisserie chicken two meals).
This list is updated from time to time as Costco adds new gluten-free products.