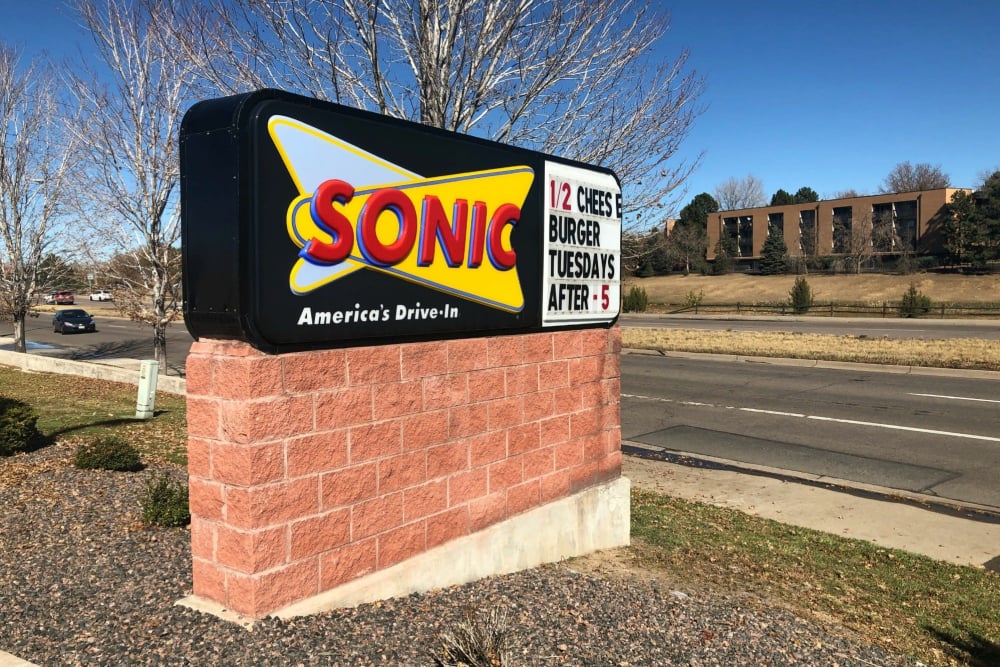 Are you curious if you can eat gluten-free at Sonic Drive-In? I visited the restaurant and share my experiences in this post. I've updated this article to reflect new information in 2023. This post may contain affiliate links. Please see my disclosures.
I must be upfront and honest with you because you'd expect nothing less of me. I had never eaten nor considered eating at Sonic Drive-In until I wrote this post. It just didn't feel like me.
However, a few months ago, I shared a post on Instagram about my love of French fries and how I hated it when restaurants cooked naturally gluten-free fries in shared fryers, rendering my favorite junk food no longer free from gluten due to cross-contamination.
At the time, a few of my followers told me that Sonic had French fries cooked in a dedicated fry cooker. My heart skipped a beat. Could it be true? I love French fries so much that I'm willing to try any restaurant when I know I can safely eat crispy French fries.
And, according to Sonic's Allergen Guide, the fries and tots do not contain wheat or gluten.
This discovery made me curious about what's gluten-free at Sonic Drive-In and convinced me to go for a test drive (pun intended).
In this post, I'll discuss what is (and isn't) gluten-free at Sonic Drive-In and share the results of my Nima Sensor tests with you.
A Nima Sensor is a portable gluten-detecting device that you can use to test a small portion of your food for hidden gluten. It's sensitive enough to detect gluten, a protein found in wheat, rye, barley, and sometimes oats, even via cross-contamination from a shared fryer.
Please note the Nima Sensor has a few limitations, which I discuss at length in this article. And if you've questioned the accuracy of the Nima Sensor, I implore you to read this article and this article.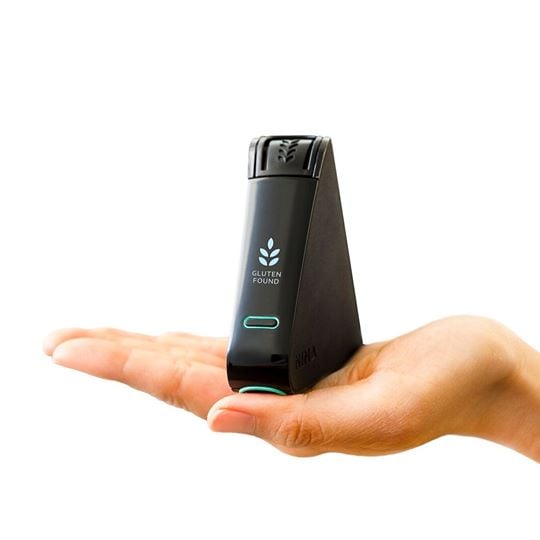 Before I talk about what's gluten-free at Sonic Drive-In, I have to tell you I had no idea how big this fast-food chain was before writing this post.
According to Sonic Drive-In, there are more than 3,500 Sonic restaurants in 44 states in the U.S. Wow!
I also didn't realize you ate your Sonic order in your car. You place your order at a too-small covered drive-in stall, order through an intercom speaker, and then a carhop delivers your food. This was all foreign yet very entertaining to me!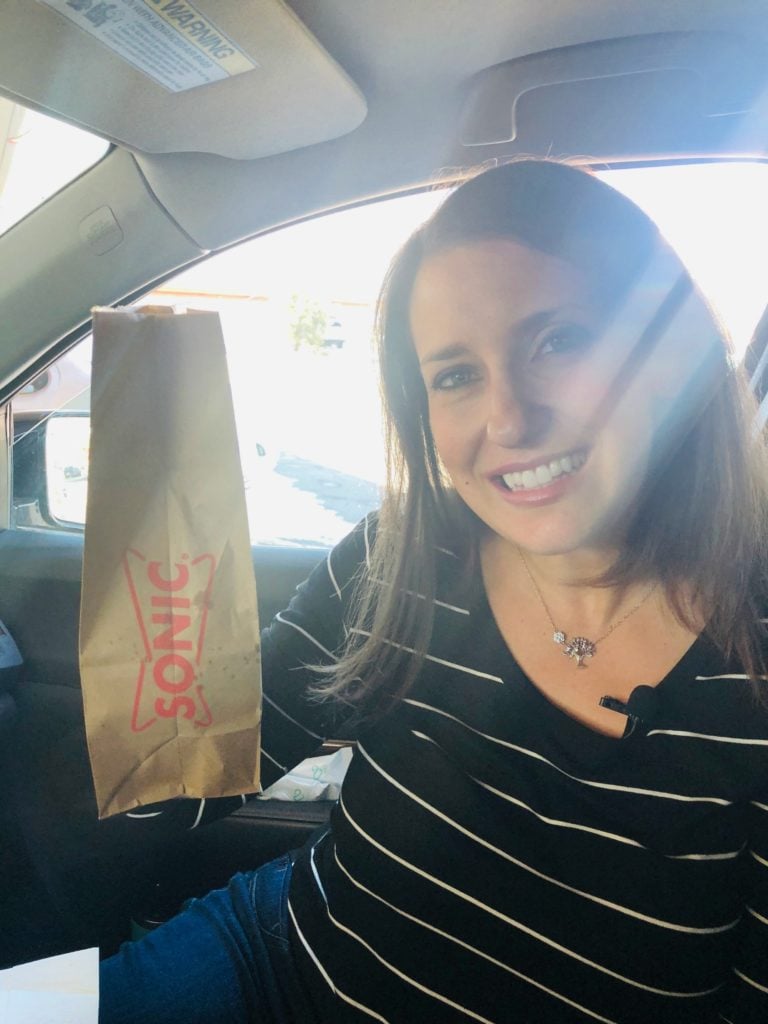 What's Gluten Free at Sonic Drive-In?
Sonic does not maintain a dedicated gluten-free kitchen nor have allergen protocols in place. I have concluded that it is not a safe place for people with celiac disease or gluten intolerance to eat.
If you eat at Sonic, do so at your own risk.
According to the Sonic Allergen Menu, the following items do not contain gluten. Again, this doesn't mean the items are gluten-free.
Grilled Items: All grilled foods, including hamburgers, hot dogs, and grilled chicken, are free from gluten when served without a bun. The only exception is the Veggie Burger, which contains gluten. Please note that Sonic uses a shared grilled surface, so grilled items likely come in contact with gluten.
Fried Items: All fried items contain gluten except for the fries and tots. However, Sonic says, "We do not use separate fryers; due to this use of shared fryers, there is the potential for allergen cross-contact between fried foods."
Please note that I called several Sonic restaurants to find out if any maintained a dedicated French fry fryer. Of the three I called, one said they did, and the others said they didn't. You must verify this information at your local Sonic or assume it's unsafe.
Beverages: The lemon and limeaids, as are the slushies, are free from gluten. Avoid the shakes. While some do not contain gluten, too many do. The shakes are highly cross-contaminated and should be avoided.
Avoid all other fried items, buns, gravy, and chili, all of which contain gluten. For a detailed list of items containing gluten, carefully review Sonic's Allergen Guide.
If you're Sonic does not give you a clear answer about whether they maintain a dedicated fryer, do not order the fries or tots. Got it?
Remember, restaurants run differently at different locations, so always confirm within so you know your Sonic has safe fries and tots for you.
(1) Nima did not find any gluten in the French fries. A smiley face means Nima did not find any gluten.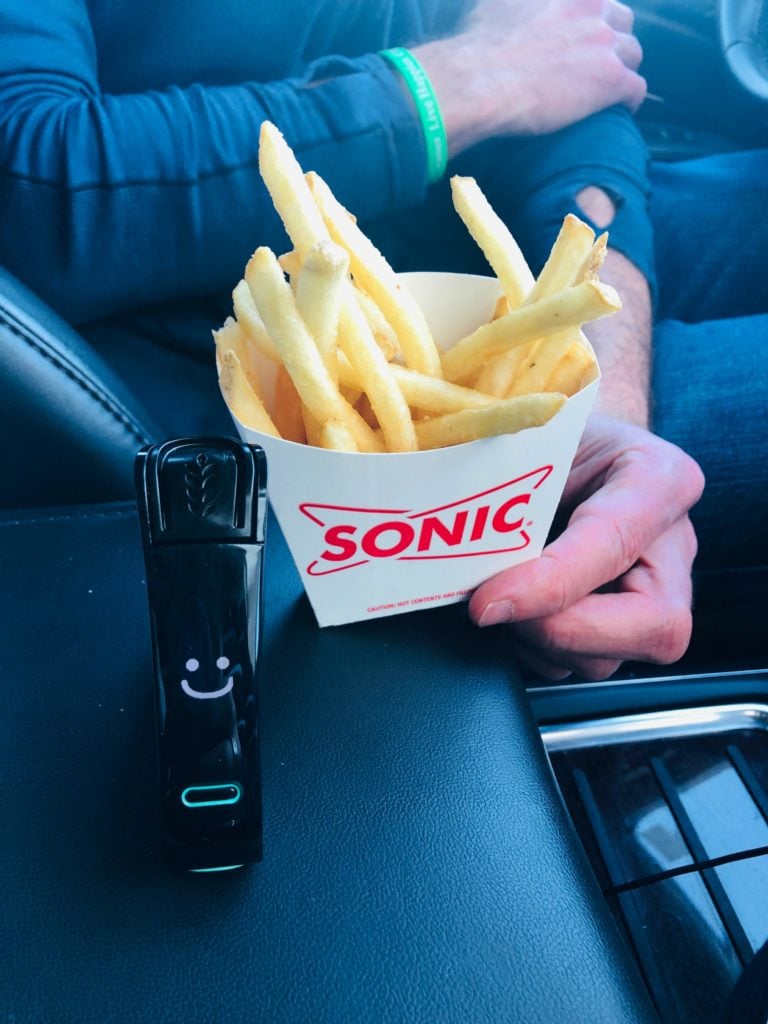 (2) The tots also tested okay when put to the hidden gluten test.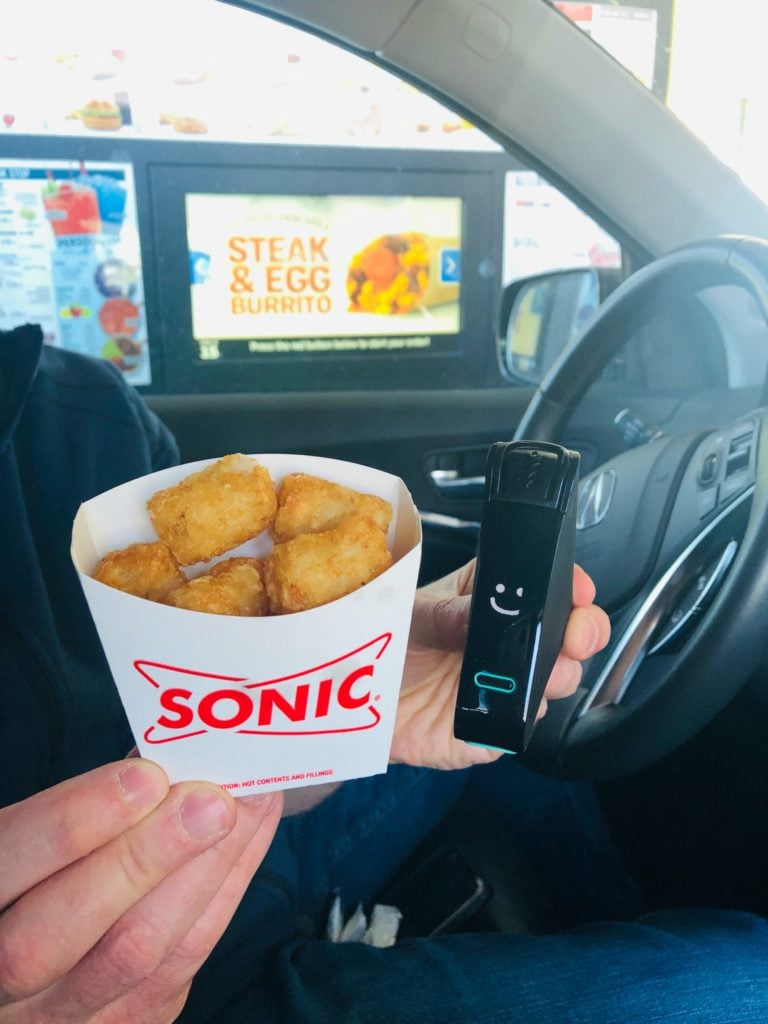 (3) I did not test the burger for gluten. Honestly, I wasn't impressed with the burger anyway to give it much thought. When you order it without a bun, it looks sad. Really sad. And they didn't even give me a fork!
The Bottom Line: Don't Eat at Sonic
While I was able to enjoy a gluten-free meal at Sonic years ago, so much has changed since then, and I'm afraid to say that Sonic is no longer safe for the gluten-free community.
If you must eat at Sonic, inquire if they have a dedicated fryer. Most don't. Some do. Also, beware of items cooked on the grill that come in contact with items containing gluten.
The bottom line is that it's nearly impossible to eat gluten-free at Sonic, and there are better fast food options you should visit instead, including Five Guys, Chipotle, and Chick-fil-A.
More Information
I write more about how to eat out safely when you eat gluten-free in my book, Dear Gluten, It's Not Me, It's You. I also wrote an ebook titled The Ultimate Guide to Eating Out Gluten-Free.
I've been testing dozens of restaurants for hidden gluten over the years. Please visit my Eating Out archives to learn how to eat safely at restaurants such as the Olive Garden, Maggiano's, Cheesecake Factory, and more.
Download my Gluten-Free Safe Dining Card for FREE to ensure a safe, gluten-free dining experience every time!