Are you curious if Kellogg's Corn Flakes are gluten free? I will help you decode this cereal brand for gluten, as well as share gluten-free cornflake cereal alternatives with you. This post contains affiliate links. Please see my disclosures.
Finding gluten-free cereals you love can be a difficult task, as so many cereals are off-limits when you're following a gluten-free diet.
Gluten is found in products containing wheat, barley, rye, and sometimes oats, and derivatives of those grains.
While Kellogg's Corn Flakes cereal sounds like it would be gluten free, after all, corn is gluten free and it's made from toasted flakes of corn, the truth is it's not gluten free at all.
In fact, Kellogg's Corn Flakes contains gluten in the form of barley (malt). And while the cereal is wheat free, you also know that wheat free doesn't always mean something is gluten free and vice versa.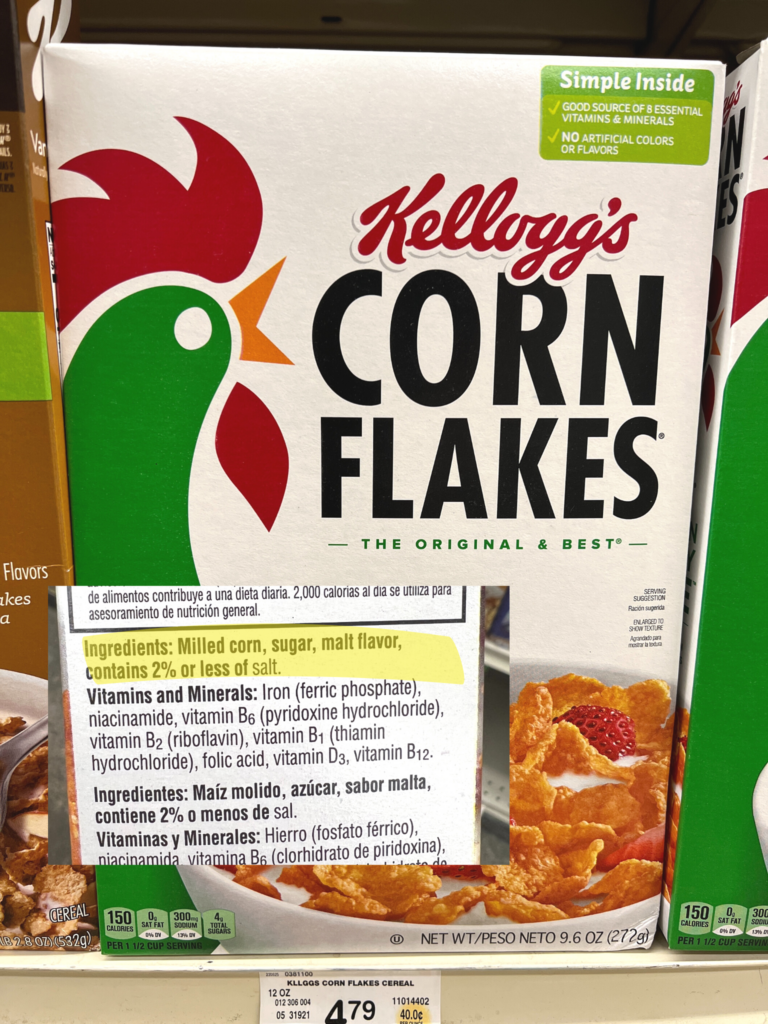 In addition to Corn Flakes, Rice Krispies, Cocoa Krispies, Crispix, and Frosted Flakes, also made by Kellogg's, also are wheat free but not gluten free because they contain gluten in the form of barley malt, according to Kellogg's website. It looks like Kellogg's adds barley malt to a majority of its beloved cereal brands – beware!
While Kellogg's Corn Flakes are not gluten free in the U.S., did you know that there are gluten-free labeled boxes of Kellogg's Corn Flakes in Australia?
If you're craving Corn Flakes, not all is lost. There are a few brands that make gluten-free corn flake cereal alternatives, including:
Plus, there are many other tasty gluten-free cereal brands you can trust. And who knows? Maybe you'll find something you like better.
For a list of cereals I tested with my Nima Sensor for hidden gluten, many of which are not labeled gluten free but do not contain any gluten ingredients, please check out my list of gluten-free cereals article. (Nima Sensor is a portable gluten-detecting device.)
Are Corn Flakes gluten free? The bottom line answer is no.
Additional Reading