Trying to determine is some of the more popular Kirkland products from Costco are gluten free? In this post, I put several Kirkland products to the hidden gluten test. This post contains affiliate links. Please see my disclosures.
If you're like me, you spend a lot of time shopping at Costco.
I personally find that Costco has so much to offer someone following a healthy and gluten-free diet.
For starters, Costco has a wonderful selection of fresh produce, and much of its produce is organic too.
Costco also has a great selection of meats (including organic ground beef, organic ground turkey and organic chicken breasts and thighs).
I also find a lot of gluten-free products at Costco, many that I find myself buying often including Crunchmaster Crackers and Lotus Foods Rice Ramen. You can find a full list of Costco's gluten-free products in this article.
More about the Kirkland Brand
I find myself buying not only a lot of name brand gluten-free products at Costco, but also buying a lot of Costco's privately-labeled Kirkland Signature brand products.
Kirkland products are reasonably priced and taste great. Some Kirkland products are even certified gluten free or marked "gluten free," while some appear to be gluten free as they do not contain any gluten-y ingredients.
For example, the Kirkland brand garlic powder and Kirkland chocolate chips are not labeled "gluten free" per se; however, neither product contains any gluten ingredients such as wheat, barley, rye or derivatives of these grains.
I decided to test several of the Kirkland brand items I use with my trusty Nima Sensor, a portable gluten-detecting device that enables you to test your food for hidden gluten.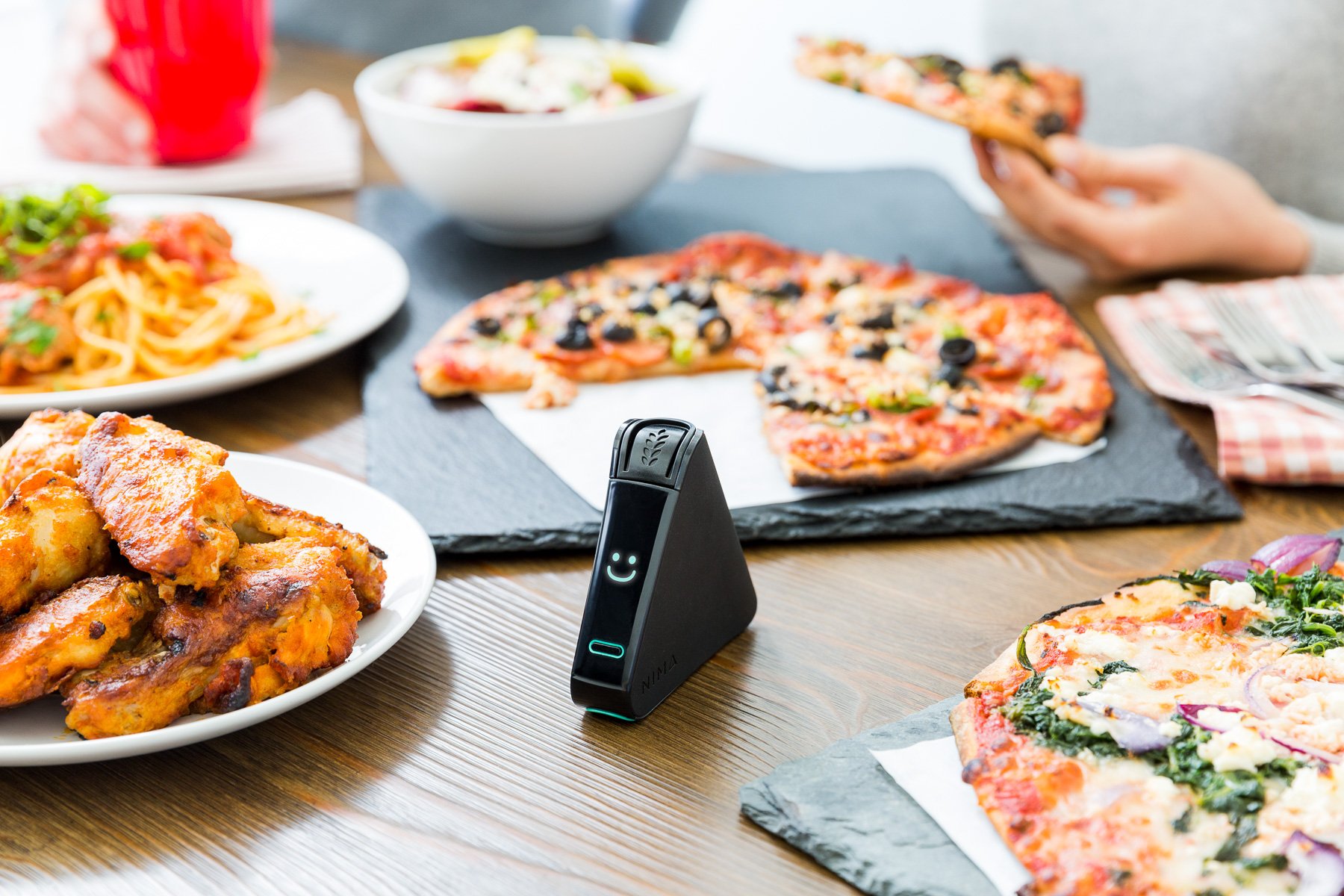 To use the Nima Sensor, simply insert a pea-sized amount of your food into a single use capsule, insert the capsule in the Nima Sensor, and wait about 1-2 minutes for a result. Nima will reveal a smiley face if it no gluten is detected, and it will display a wheat symbol and "found gluten" message if it detects gluten.
The Nima Sensor only tests a small portion of your food, one of the many limitations of the device that you can read about in this article. Therefore, the Nima Sensor should be used as one of the many factors you consider to determine if a product's safety. Always read labels carefully, and, when in doubt, contact the manufacturer.
Please note that the fate of the Nima Sensor is unknown, as the founders of the company sold the company to Medline in March 2020. Medline has not handled the transition well. You can read more about the debacle surrounding the fate of the Nima Sensor in this article.

Kirkland Gluten-Free Tests Revealed
Now I want to share with you the results of my Kirkland gluten-free tests. As mentioned, I used my Nima Sensor to test these popular Kirkland brand products at Costco for hidden gluten.
A smiley face on the Nima Sensor means the item tested gluten free, and a wheat symbol and "Gluten Found" message means Nima found gluten.
(1) Kirkland Organic Salsa (Medium)
Results: No gluten found.
(2) Kirkland Semi-Sweet Chocolate Chips
Results: No gluten found.
(3) Kirkland Milk Chocolate Raisins
Results: No gluten found.
(4) Kirkland Granulated California Garlic
Results: No gluten found.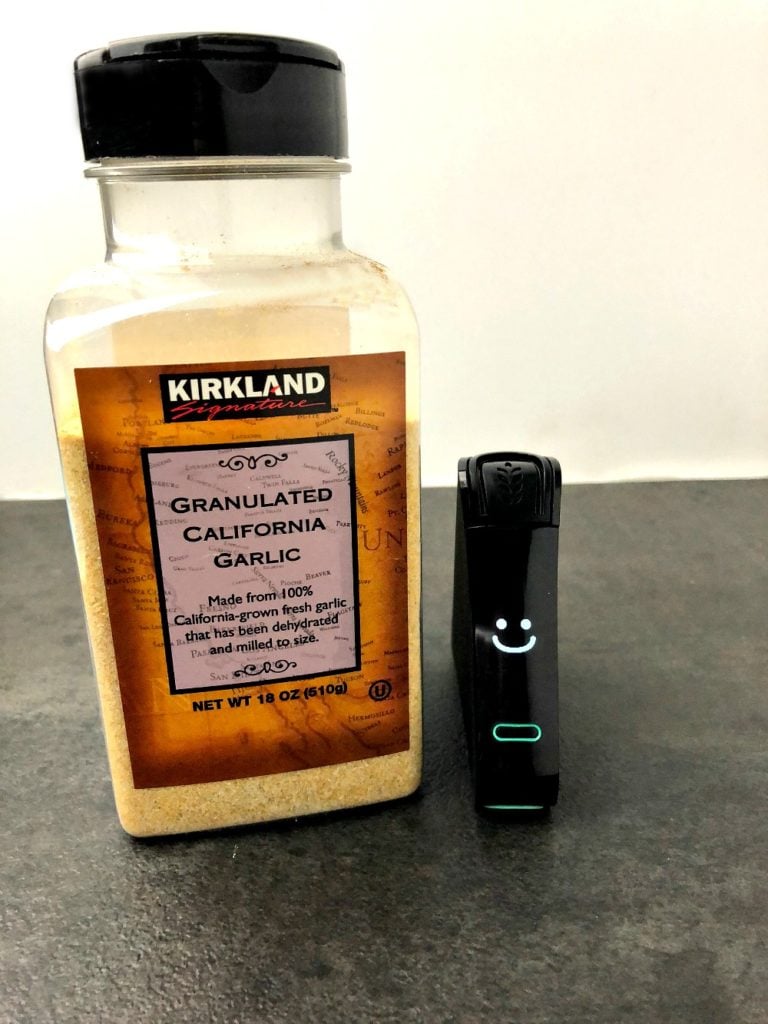 (5) Kirkland Organic Tortilla Chips
Results: No gluten found.
(6) Kirkland Organic Chicken Stock
Results: No gluten found.
(7) Kirkland Almonds
Results: No gluten found.
(8) Kirkland Basil Pesto
Results: No gluten found.
(9) Kirkland Trail Mix
Results: No gluten found.
(10) Costco Rotisserie Chicken
Results: No gluten found.
You can read more about if gluten is found in other rotisserie chicken brands in this post.
Disclaimer: All results are based on one-time tests. Lot numbers and manufacturers may differ based on where you live, so these results may vary upon further testing. Ingredient labels often change, so always check, and recheck, ingredient labels before eating any of these products. By agreeing to receive this information from me, it is your responsibility to read labels, check products for gluten with the manufacturer and do your own tests. This list is for informational and entertainment purposes only.