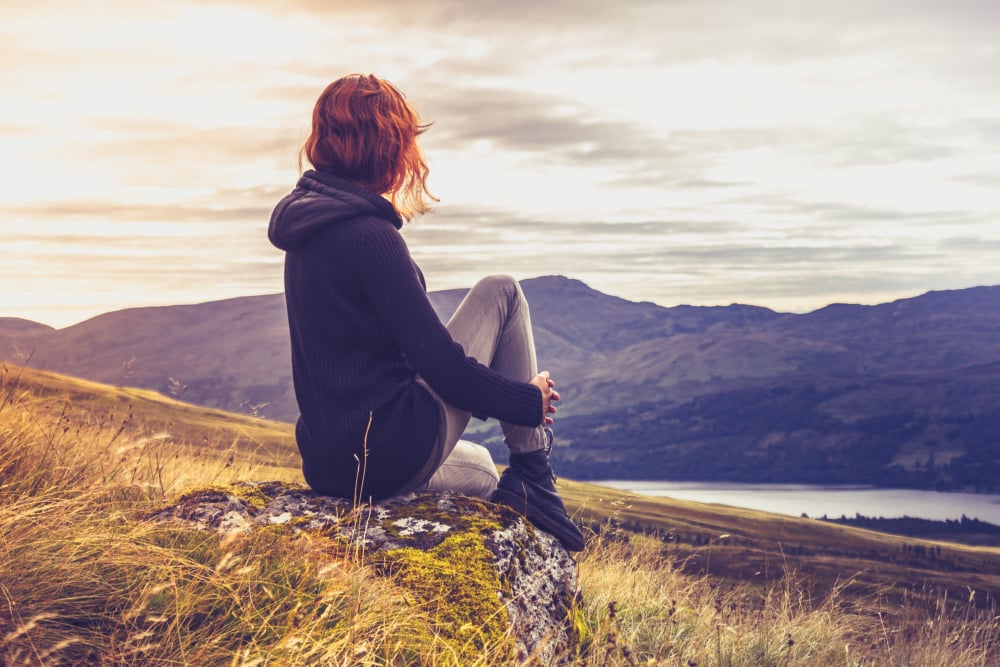 There are many lessons to be learned about celiac disease, a lifelong autoimmune disease that can only be managed by a strict gluten-free diet. In this article, I share ten lessons celiac disease taught me. This post contains affiliate links. Please see my disclosures.
In April 2012, I sat in my car at the airport parking lot waiting to pick up my parents. I brought my lunch – a six-inch roasted chicken sub sandwich from Subway and a Diet Coke – to eat while I waited for my parent's plane to arrive.
My cell phone rang. It was my doctor. I'd been expecting her call because she told me she would run some "tests" on me a few days prior after I complained about my excessive bloating and gas.
"Hello," I said. My doctor warmly greeted me and told me she received the results of my blood tests.
"You have celiac disease," she said. "It means you can't eat anything with gluten, which is found in bread, pasta, and pizza."
My head began spinning and I held back tears. For the first time in my life, at the age of 35, I was diagnosed with something that sounded scary and seemed like it would change my life forever.
Thinking back to that fateful day, I would have never guessed how much celiac disease would change my life.
Celiac disease is an autoimmune disease in which the body's immune system becomes confused, and mistakingly attacks the healthy tissue surrounding the small intestine every time someone with the disorder eats gluten. Gluten is a protein found in wheat, rye, barley, sometimes oats, and derivatives of these grains.
Over time, the small intestine becomes damaged, leading to a slew of symptoms, including nutritional deficiencies, skin disorders, growth issues, brain disorders, and classical gastrointestinal disorders.
When the small intestine, the organ responsible for feeding every cell and organ in the body, is damaged, every organ and cell in the body is at risk for damage and failure too.
Today, I have put my painful symptoms behind me. I've made a career out of sharing gluten-free information and recipes with the Good For You Gluten Free community, and I'm stronger, wiser, and healthier than I've ever been in my entire life.
In this article, I want to share 10 lessons celiac disease taught me. I hope you find this article a source of strength for you too. You are not alone.
Lesson #1: You Can Do Hard Things
Author Glennon Doyle writes in her best-selling memoir, Untamed, that we can do hard things, and after getting diagnosed with celiac disease and rearranging my entire life, I can attest that humans are programmed to do hard things.
While implementing a strict gluten-free diet is the only way to control celiac disease and manage the damaging and annoying symptoms of this invisible digestive disorder, it's not an easy feat to do.
In fact, most people in the gluten-free community would agree that the gluten-free lifestyle is overwhelming and hard.
Gluten is hidden in many surprise foods. And you have to learn about gluten-free labeling laws, how to order safe food at a restaurant, and how to bake bread and cakes from scratch.
People with celiac disease can be highly affected by cross-contamination, which is when food that doesn't include gluten comes in contact with gluten and therefore contaminates the food and renders it no longer gluten free.
This is one of the many reasons people in the gluten-free community fear eating out. Explaining your "diet" to waiters when eating out Is a chore. And having to plan around a special gluten-free diet can suck the fun out of traveling and special events like weddings and holidays.
That said, celiac disease will show you how strong you are and that you can do hard things.
Lesson #2: You Need to Slow Down and Prioritize Your Health
Life can be incredibly hectic, and the rat race is real. However, when you're diagnosed with celiac disease, a life-changing disorder, you'll need to look for ways to slow down as if your health depends on it (which it does!)
You'll need to learn how to cook from-scratch meals as you'll feel safest eating at home. Plus, preparing meals at home allows you to eat much more nourishing, naturally gluten-free foods than you may have enjoyed in your pre-celiac days.
My friend Andrea came over to teach me how to roast chicken and prepare rice when I was first diagnosed with celiac disease. I was so dependent on frozen meals that I'd never handled kale or baked a chicken before!
I also learned that I'm not as portable – or flexible – as I used to be. In the past, I could show up at an event and eat whatever was prepared for me. Or I could stop and find food at a fast food joint along the way.
But today, I must plan ahead. I always carry snacks with me, research restaurants ahead of time, bring food to events, scrutinize food labels at the grocery store, and am much more thoughtful in planning my days.
I also learned that stress is not good for my gut, so celiac disease will force you to find ways to de-stress. You may need to cut back your hours at work – or reconsider if you're doing something you love – especially if you have a stressful job. Celiac disease will force you to evaluate what's important in life. And to me, health is and will always be my top priority.
Lesson #3: Your Body Will Heal If Given the Chance
One of the most profound things I learned through my nutrition training was that the human body knows how to heal when given a chance.
A body's first response to a cut finger is to stop the bleeding. Then, over the next few days, the skin heals. And within the week, you hardly would know the skin was damaged.
The same is true about our digestive systems. Celiac disease means your digestive system is broken and not fully functioning. But once you stop feeding it gluten – and other damaging foods – and start fueling it with anti-inflammatory, gluten-free foods, the body will begin the process of healing, which it intuitively knows how to do.
Lesson #4: Food is Thy Medicine
The great Hippocrates, the father of modern medicine, once said, "Let food be thy medicine," and he could not have been more right. Food can nourish your body as much as it can harm your body.
There is no cure for celiac disease. There's no magic pill or procedure that would make celiac disease go away. Once you're diagnosed with celiac disease, you have it for the rest of your life.
I learned, however, that as much as the food (gluten) was what damaged my body, food was also my cure and was going to help me get out of this mess.
I removed the offending food (gluten) and flooded my body with nutrient-dense foods that I believed accelerated the healing in my body. Read How I Healed from Celiac Disease Naturally and my book, Dear Gluten, It's Not Me, It's You, to learn my healing strategies.
Remember, giving up gluten, and never cheating on your gluten-free diet, maybe what saves your life. I want to live a long and full life where I'm active and able to take care of myself rather than a life where I'm in a state of pain, suffering, and dying for years and years. I always say I want to live long and die quickly. And by eating the right foods, I hope I can achieve that.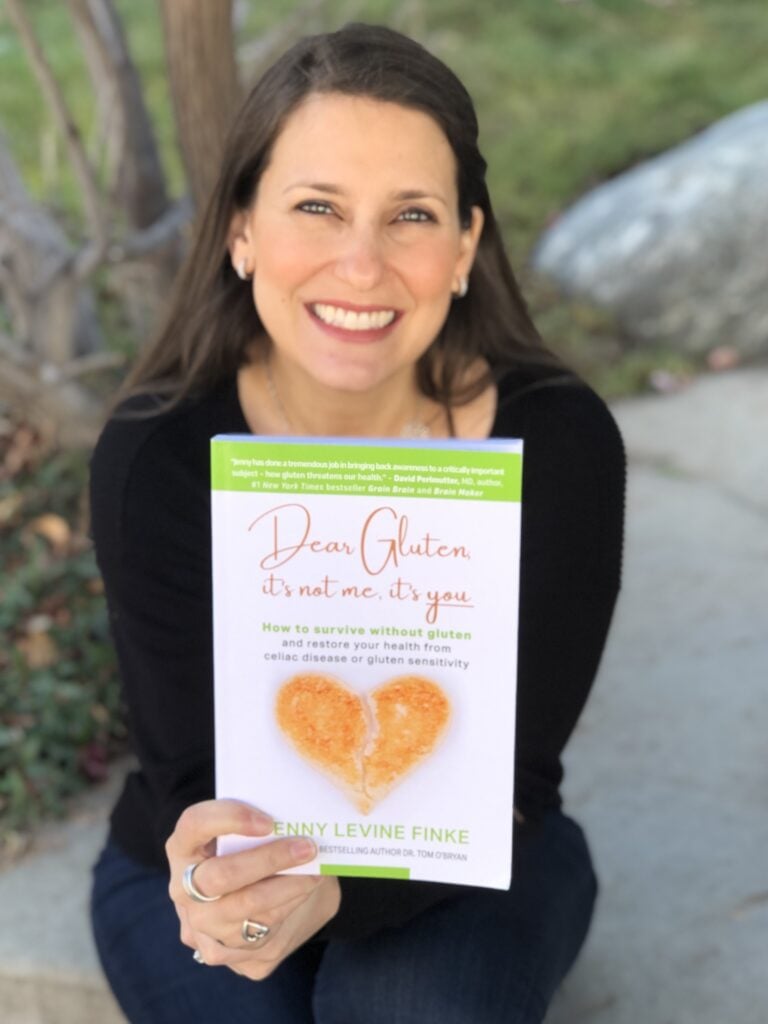 Lesson #5: It's Okay Not to be Okay
Getting diagnosed with celiac disease can trigger feelings of relief, especially if you've been struggling to figure out what's wrong with you. At the same time, the diagnosis can also trigger grief as you adjust to this new version of yourself and mourn the old you.
Being gluten free takes over your identity at times, and you will feel like a burden or nuisance at times.
It's okay to feel sad about your new life. It's okay to grieve gluten and even miss the sticky protein. And it's okay to grieve your old, carefree life that didn't require you to scrutinize every piece of food before eating it.
I write about the emotional burden of the gluten-free diet in my book because it has weighed heavily on me over the years.
Lesson 6. Your Love Affair with Food is Just Beginning
It may sound cheesy, but I've learned to enjoy and appreciate food in a new way since my celiac disease diagnosis.
I learned how to cook and bake. I even figured out how to make a sourdough starter and sourdough bread.
I eat way less junk food, and if I want a cupcake, I make it myself with clean, fresh ingredients. I genuinely appreciate the hard work that went into making the treat safe for me.
I also love traveling to new places and seeking out gluten-free food. Finding gluten-free restaurants has become part of my family's travel adventures. Finding a gluten-free pizza place in Paris brought me so much joy. It was the best gluten-free pizza I'd ever had.
Lesson 7. You Will Make Friends Because You're Gluten Free
Whenever I meet someone who is gluten free, we become instant friends. We love exchanging recipes, having each other over for meals, and trying new restaurants together. I have more friends than ever because I have celiac disease.
I found myself lunching with two new celiac friends and their gluten-detection dogs just the other day. We met on social media and became friends IRL (in real life) because we all had celiac disease.
People always want to talk to me about my diet, and they often thank me for helping them navigate this crazy lifestyle. Celiac disease has brought so many new people – and much joy – into my life despite the daily hardships.
Lesson 8. Be Kind to Your Gut
When you're first diagnosed with celiac disease, your gut is in shambles. It's been damaged by gluten, leading to leaky gut and malabsorption issues.
All the food you eat goes into the small intestine, where nutrients are absorbed and distributed to the other organs and cells in your body. Any food that isn't used proceeds down the digestive tract and is eliminated as waste.
When your gut is "leaking," it means the food is breaking through the paper-thin lining of the small intestine before the small intestine has properly absorbed it. It then enters your bloodstream and wreaks havoc at the most genetically weak spot in your body (i.e. thyroid, skin, brain, etc.).
Be sure to take high-quality probiotics and employ other gut-healing strategies to help heal and seal your gut. My 7-Day Heal Your Gut Challenge can help you through this process.
Lesson 9. You Know More Than Most People
You will encounter plenty of nay-sayers along the way who will tell you that the gluten-free diet is nonsense or "in your head." Most people aren't willing to give up gluten, even though gluten causes inflammation in all humans, because it's hard to do.
You have been awakened beyond measure, but not everyone is as evolved as you. Tune out the nay-sayers and let them do what they want to do.
You have been enlightened beyond measure about the role of diet in your health, and not everyone is there… yet. You are on the right path and one that was meant for you.
Lesson 10. You're Going to Be Fine
Going on a gluten-free diet seems like a huge mountain to climb, but it will get easier with time. Again, you have been given a precious gift by getting diagnosed with celiac disease and having the power to do something about it by changing the food on your plate.
Celiac disease is your wake-up call. Don't waste your pain or this opportunity to improve your health and life beyond measure.
Additional Reading
If you enjoyed this article, you might also enjoy the following articles: