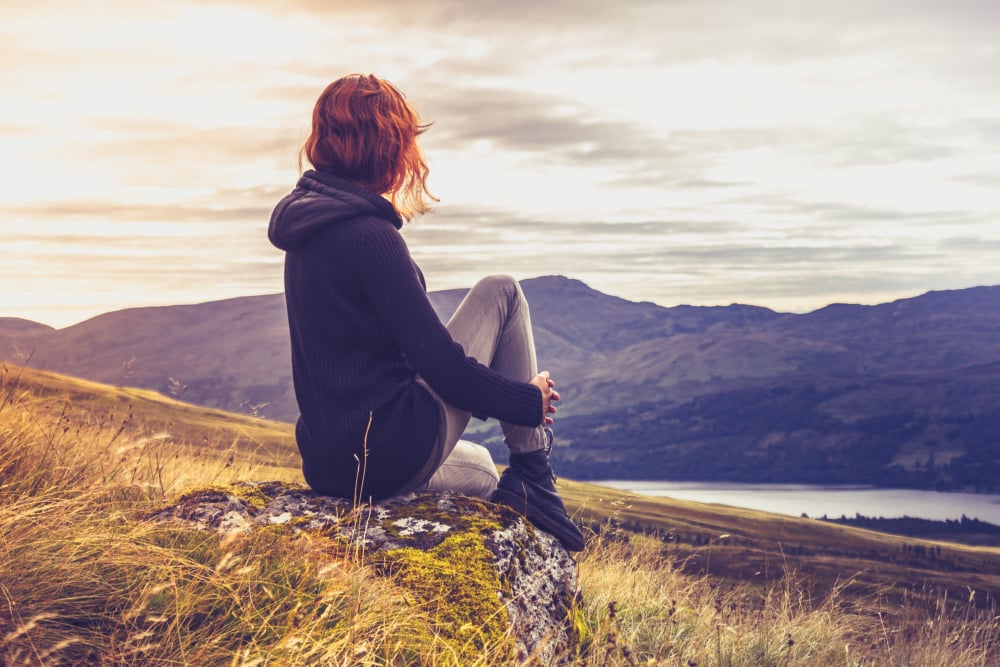 Celiac disease is a lifelong autoimmune disease that can only be managed by a strict gluten-free diet. In this article, I share ten lessons I learned in the years following my celiac disease diagnosis. This post contains affiliate links. Please see my disclosures.
In April 2012, I sat in my car at the airport parking lot, waiting to pick up my parents. I brought with me my lunch – a six-inch roasted chicken sub sandwich from Subway and a Diet Coke. I planned to eat it while I waited for my parent's plane to arrive.
As I began eating my sandwich, my cell phone rang. It was my doctor. I'd been expecting her call because she had run some "tests" on me earlier in the week after I complained about my excessive bloating and gas.
My doctor warmly greeted me and told me she had some results she wanted to go over with me, most importantly telling me, "You have celiac disease."
She explained that having celiac disease meant I couldn't eat anything with gluten, which she said was primarily found in foods like bread, pasta, and pizza.
I was stunned into silence. Celiac disease hadn't even crossed my mind.
I held back tears and thanked my doctor for her call. I then tossed my sandwich aside and began my lifelong gluten-free journey, which not only found me changing how I eat but also how I think and approach life.
Celiac Disease Changes You
When I think back to that fateful day, I could have never predicted how much celiac disease would change my life. But it has in some good and some not-so-good-yet-challenging ways.
Celiac disease is an autoimmune disease in which the body's immune system becomes confused and mistakingly attacks the healthy tissue surrounding the small intestine every time someone with the disorder eats gluten. Gluten is a protein found in wheat, rye, barley, and derivatives of these grains. It can also be present in oats due to cross-contamination.
Over time, the small intestine becomes worn down and damaged, which leads to a slew of symptoms, including nutritional deficiencies, skin disorders, growth issues, brain disorders, and classical gastrointestinal disorders like bloating, gas, and diarrhea. If not managed properly, it can also lead to devastating conditions like cancer and other autoimmune diseases.
Most people don't realize that the small intestine feeds every cell and organ in the body. When it's not working correctly, the malnourished body begins to break down slowly but surely.
10 Lessons Learned From Celiac Disease
Today, I'm happy to report that I've put my painful symptoms behind me. I'm stronger, wiser, and healthier than I've ever been in my entire life. I believe celiac disease saved my life.
And while I've put my celiac disease into remission and live a symptom-free life, I still live with the daily struggles and burdens of following a strict gluten-free diet.
The daily struggle is real, but I'm grateful for the disease that has taught me so much about myself, what it means to be healthy, and life in general.
Today, I share these lessons as a source of strength as you travel through this sometimes rewarding and sometimes difficult gluten-free journey.
Lesson #1: We Can Do Hard Things
Author Glennon Doyle writes in her best-selling memoir, Untamed, that people can do hard things. After getting diagnosed with celiac disease and upending my entire life, I can attest that humans can do hard things.
While implementing a strict gluten-free diet is the only way to control celiac disease and manage the damaging and annoying symptoms, it's no easy feat.
Most people in the gluten-free community would agree that the gluten-free lifestyle is overwhelming and hard since gluten is hidden in many surprise foods, gluten-free labeling laws are confusing and ever-changing, cross-contamination lurks everywhere, and everyday tasks like eating out and baking are more challenging than ever.
A gluten-free diet can suck the fun out of traveling and special events like weddings and holidays. And it can challenge one's mental health and physical grit at times.
But I've learned I can still live a full life with celiac disease. And it will make me physically and mentally stronger and more resilient than ever.
Lesson #2: We Must Slow Down and Prioritize Our Health
Life can be incredibly hectic, and the rat race is neverending. However, celiac disease has slowed down my life and forced me to care for myself in ways I've never had before.
It has helped me learn how to cook whole, fresh, and naturally gluten-free meals for myself and my family. Instead of ordering sesame chicken at a restaurant (a favorite!), I learned how to make my own with fresh, gluten-free ingredients.
I also learned that I'm not as portable – or flexible – as I used to be, and that's okay. In the past, I could attend an event and eat whatever was prepared. Or I could find food or vending machine food in a pinch.
I'm not able to be as spontaneous, but that's okay. I've learned to plan, pack snacks, research restaurants ahead of time, bring food with me, and generally be more thoughtful in how I move about this world.
Lesson #3: Our Bodies Will Heal If Given the Chance
One of the most profound things I learned through my nutrition training was that the human body knows how to heal when given a chance.
Think about it. If you cut your finger, your body instinctually starts the healing process immediately. Within 24 hours, new skin forms over the cut. Within a week, it looks as good as new.
The same is true about the digestive system. While celiac disease may have "broken" your digestive system, once you stop adding fuel to the fire (aka, gluten), and other damaging foods, it begins to heal. The human body is incredible!
Lesson #4: Food is Our Medicine
The great Hippocrates, the father of modern medicine, once said, "Let food be thy medicine," and he could not have been more right. Food can nourish the body as much as it can harm it.
Unfortunately, there is no cure for celiac disease. No magic pill or procedure will make celiac disease go away.
Once I removed the offending food (gluten) and flooded my body with nutrient-dense foods, my body began to heal. I believe it recovered more quickly because of the good-for-you foods I put in it.
Read How I Healed from Celiac Disease Naturally and my book, Dear Gluten, It's Not Me, It's You, to learn about my healing process.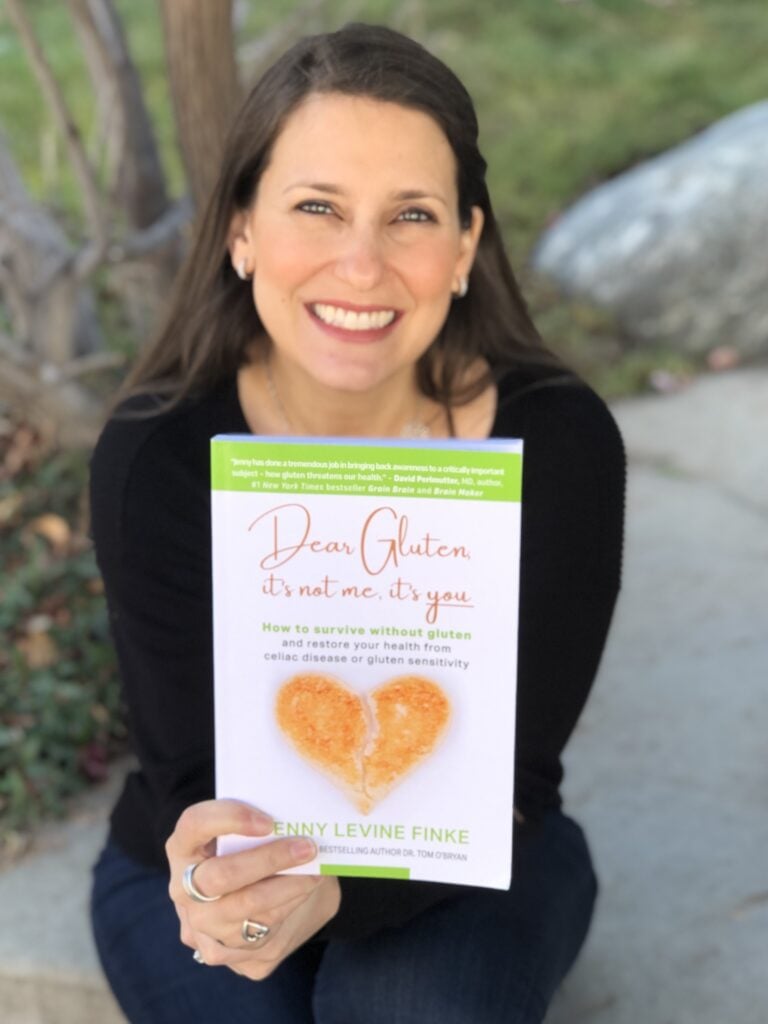 Lesson #5: It's Okay Not to Be Okay
I've learned that feeling sad about having celiac disease is okay. It's okay to miss gluten. It's also okay to grieve the loss of an old, carefree life that didn't require scrutinizing every piece of food before eating it.
I write about the emotional burden of the gluten-free diet in my book because it has weighed heavily on me over the years.
Even after years of dealing with celiac, some moments still make me sad or trigger grief. I have learned to cope and move forward as best as possible, all while recognizing that it's okay not always to be okay.
Lesson 6: We Appreciate Food Differently
It may sound cheesy, but I've learned to enjoy and appreciate food in a new way since my celiac disease diagnosis. I learned how to cook and bake. I even figured out how to make a sourdough starter and sourdough bread. I can appreciate a good pizza crust or cinnamon roll, especially since these items are most difficult to replicate without gluten.
I also love traveling to new places and seeking out gluten-free food. Finding gluten-free restaurants has become part of my family's travel adventures.
When we found a gluten-free pizza place in Paris, it brought me so much joy. It was the best gluten-free pizza I'd ever had, and I had so much appreciation for that beautiful pizza that most people would have taken for granted.
Lesson 7: We Will Make Friends Because We're Gluten Free
Whenever I meet someone who is gluten-free, we more likely than not become instant friends. We love exchanging recipes, having each other over for meals, and trying new restaurants together. I have more friends than ever because I have celiac disease.
The other day I was lunching with two new celiac friends and their gluten-detection dogs. We met on social media and became friends IRL (in real life) because we all had celiac disease.
People always want to talk to me about my diet, and they often thank me for helping them navigate this crazy lifestyle. Celiac disease has brought so many new people into my life, and for that, I'm grateful.
Lesson 8: We Must Be Kind to Our Gut
Gut health is so important in people with celiac disease. When someone is new to celiac disease, their small intestine has been severely damaged by gluten. And I've learned that gut health is fleeting and can change on a dime. It must be constantly monitored and managed.
I strive to eat healthy foods that are good for my gut, although I never deprive myself of dessert (no way!). I also take a high-quality probiotic every single day, limit my sugar intake, and generally eat well.
Lesson 9: We Must Surround Ourselves With Positivity
Unfortunately, people aren't always kind to those with special dietary needs. When I meet someone who pokes fun at my diet or thinks gluten-free is just a fad, I make an effort to avoid them.
Surrounding yourself with people who love and care for you is crucial. My husband went gluten-free in solidarity with me. My mother-in-law always tries to bake new gluten-free creations. And my friends don't shy away from hosting me.
I also recommend unfriending negative people, leaving negative celiac and gluten-free groups on Facebook (they are a cesspool of negative and inaccurate information), and saying goodbye to anyone who judges you for eating gluten-free Oreos. I already feel judged enough about eating gluten-free that I don't need anyone judging me when I indulge in something sweet or processed (within moderation, of course).
Lesson 10: We Can Live Full and Healthy Lives with Celiac Disease
Going gluten-free seems like a huge mountain to climb, but I assure you, it will get easier with time. I recognize that celiac disease happened for me, not to me.
My diagnosis was like a GPS rerouting. I was off course, and now I'm on the right path towards a long, healthy life. And all of it began by changing the food on my plate. It's like I'm Dorothy from the Wizard of Oz. I had the power to help myself all along!
Additional Reading
If you enjoyed this article, you might also enjoy the following articles: