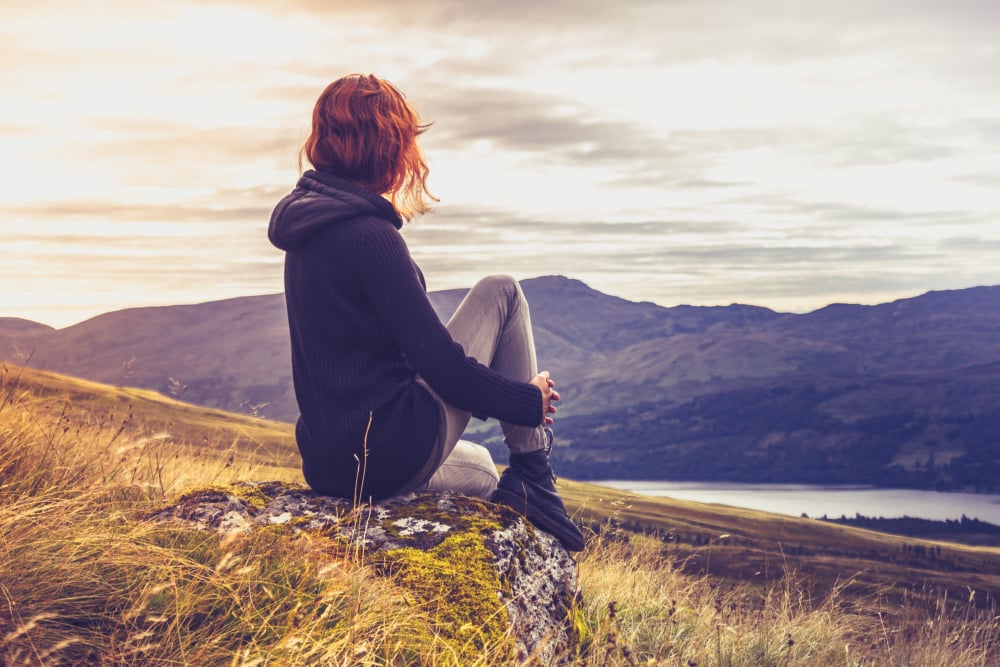 Celiac disease is a lifelong disorder that can only be managed by strict adherence to the gluten-free diet. While the diagnosis can be a bitter pill to swallow for some, there are many lessons we can glean from the disorder along the way. A silver lining. In this article, I discuss 10 lessons celiac disease taught me along the way.
I remember the day so clearly. I was sitting in my car and eating a six-inch roasted chicken sub sandwich and sipping on a Diet Coke from Subway when I got the call.
"You have celiac disease," my doctor told me.
At the time, I was scared — no, I was crushed — by those four words that changed the trajectory of my life forever.
Today, however, I truly believe those four words saved my life, and that I'm better, stronger, wiser and more fulfilled in life than I ever had been before.
When someone is diagnosed with celiac disease, they generally have one of two reactions, or a combination of both:
Relief – They often feel relieved to know what is behind their painful symptoms. They are relieved it's not something more serious. And they're relieved that there is an immediate fix, which is the gluten-free diet.
Sadness – It's not uncommon for someone to feel sorry for themselves after getting a celiac disease diagnosis. They must mourn the loss of the easy-breezy life they once had, and give up a food they likely enjoyed freely for many years of their life. There is a high emotional burden to the gluten-free diet.
Regardless of the emotion(s) you experienced, most people with celiac disease can agree that the autoimmune disease teaches us so many things about ourselves and the world at large, all lessons which I will detail below.
Lesson 1. You Are Stronger Than You Think
While the idea of giving up gluten for the rest of your life is an overwhelming thought, celiac disease teaches us that it is possible to do. In fact, millions of people live without the damaging protein every day.
I know that most people who embark on a "diet" typically fail; but when it's a medically-necessary diet, one that will save your life, it's amazing the strength you can muster up to do it.
Mind you, giving up gluten is hard. It's no easy feat. In fact, gluten is an addictive substance that causes some people to go into wheat withdrawals.
It's not easy to go gluten free, but it does get easier with time.
Lesson 2. Food is Your Cure
There is no quick-fix or magic pill to make celiac disease go away. When you are diagnosed with celiac disease, you have it for the rest of your life. There is no cure for celiac disease.
However, by following a strict gluten-free diet, you will be able to manage your celiac disease symptoms and even put your symptoms into remission.
Additionally, I often feel lucky that I have celiac disease and that the trigger food (gluten) is known.
Celiac disease is the only autoimmune disease in the world where the trigger is known and researchers know what causes it. This means most people suffering from chronic pain and symptoms have no idea what is causing it; but if you have celiac, you know exactly the source of your pain.
Lesson 3. Giving Up Gluten May Save Your Life
I know that I was on the path to accumulating more diseases in my life, and my celiac disease diagnosis came just in time to save me. In fact, I was blind to food and nutrition until I learned I had celiac disease. I had no idea how food affected every cell in my body.
Fortunately, upon diagnosis, I was able to turn around my health and finally wake up to the damage I was doing to my body day-in and day-out.
You gain so much more than you lose when you stop eating gluten. Knowing this can add meaning and purpose to what you're going through.
Lesson 4. Your Love Affair with Food is Just Beginning
It may sound cheesy, but I have learned to love and enjoy food in new ways because I was diagnosed with celiac disease.
I didn't know how to cook, but now I cook all the time, create delicious gluten-free recipes, and even create amazing meal plans for people figuring out this diet from scratch.
I used to eat junk food all the time, now I eat every food with intention and true appreciation.
Lesson 5. You See People's True Colors
One of the beautiful things about celiac disease is you get to see people with new eyes. Sure, some people won't want to go out to eat with you, nor have you over for dinner. Your "diet" is too much for them to bear.
However, there are going to be many more people who want to help you overcome your disorder and happily will host you for a meal, compliment your cooking, and even eat gluten-free in solidarity with you.
My husband is one of those people. He decided to go gluten free in solidarity with me. If it was happening to me, it was happening to him. He doesn't eat gluten and experiences all the same discomforts I experience when ordering at a restaurant or having to explain my diet to a well-meaning friend. Because of celiac, I got to see a beautiful side of my husband.
You will also make new friends as a result of your gluten disorder. You're now part of a tight-knit community of gluten-free eaters who stick together and bond over food. Welcome to the family!
Lesson 6. Gluten Free Does Not Always Mean It's Good For You
Some lessons you learn the hard way, and that is what happened to me. As soon as I implemented the gluten-free diet, I started to load up on processed and packaged gluten-free foods.
I started to gain weight (not the good kind), and remained unhealthy.
That's when I had an epiphany. Sugar is gluten free, so is Lucky Charms. Neither food was good for me.
I recommend that anyone new to celiac disease use the shift in their diet as a way to change their eating habits for the good. Choose fresh vegetables over boxed cookies. Choose naturally gluten-free foods – like whole grains, fruits and vegetables, seeds and nuts, and lean proteins – over meats, cheeses and grains, and eat at home (my meal plans can help you) more often, where you know exactly what is inside your food.
You'll quickly learn that investing in health care means spending more on where it counts, such as spending money on clean, organic and whole foods. In contrast, sick care is spending your hard earned money on doctor's visits, medication and procedures that could have been prevented if you had invested in healthy food upfront.
Lesson 7. Gut Health Affects Your Whole Health
One of the lessons of celiac disease is that gut health is no joke.
Your gut has been in shambles after years of damage caused by gluten. In fact, the lining of your gut has holes in it, which is causing foods to leak out of your small intestine and into your bloodstream.
You must take time to heal and seal your gut if you want to truly heal your body, put your symptoms in remission, and feel well again.
Take my 7-Day Heal Your Gut Challenge to help you heal your gut and your whole body. I also suggest you read up on the benefits of probiotics. They work!
Lesson 8. Food is Like Religion or Politics
You'll come to learn that people are extremely attached to their food, and food can be a polarizing topic. When someone finds out you eat gluten free, you'll usually hear something like, "I could never give up gluten," and they're usually right. Most people lack the willpower to give up something they are emotionally and physically attached to even if they know it's not doing them any favors to continue eating it.
You'll also learn that everyone has an opinion on your diet. Some people might even send you articles touting how gluten-free diets are bad for you, usually articles spun by people who have spent little time studying gluten disorders.
The bottom line is that you must stay true to what you know and not let their issues or food attachments bring you down. You will not only improve your healthy physically, but also you'll become mentally stronger too.
Lesson 9. Your Doctor Doesn't Know Everything
I used to turn to my doctor for everything, thinking she was some sort of demigod. But the truth is, she knows little about gluten disorders and even less about nutrition.
Most doctors only get a few hours of nutrition training in medical school. Medical school curriculum is focused on diagnosis and pharmaceuticals vs. root causes and nutrition.
I dedicated an entire article 10 facts about celiac disease that your doctor doesn't know. I didn't write the article to shame doctors; rather it's to show that you know more than you think, and conventional wisdom isn't always the right path for everyone. There is no one-size-fits-all to healing.
Lesson 10. You're Going to Be Just Fine
I know it seems like you have such a mountain to climb, but it really does get easier with time.
Getting diagnosed with celiac disease gave you the most precious gift of all — the chance at good health and longevity. You can now steer your life in a new, healthier direction. Don't waste this opportunity to heal.
Additional Reading
If you enjoyed this article, you might also enjoy the following articles: