This article discusses the important benefits probiotics offer those suffering from celiac disease. Please consult your doctor or healthcare professional before taking any supplements or following any recommendations mentioned in this post. This post contains affiliate links. Please review my disclosures and disclaimers carefully.
Chances are if you're part of the gluten-free and/or celiac diseases community, someone along the way has told you that your gut health is in shambles. They would be right.
Additionally, if you have a gluten disorder, chances are someone has told you to take a probiotic and to become extra vigilant about your gut health. Again, they would be right.
When I was first diagnosed with celiac disease, I paid no attention to my gut health and I continued to suffer long after going gluten free. After complaining to my friend about my painful bloating and gas (the same symptoms I had before I went gluten free), she suggested I take a daily probiotic. I was skeptical, but still gave it a try.
After taking a probiotic for a couple of days, my gut health went from chronic gassy and bloated to normal and functioning. It was, to me, a miracle cure.
While a lot of research has yet to be done on the role of probiotics in gut and whole body health, one thing is for certain, many people have personally experienced the power of probiotics (including me), so they are worth taking a closer look at if you haven't tried them already.
What are Probiotics?
Probiotics are living microorganisms, sold as dietary supplements, and are taken orally. Some probiotics are even found in the foods we eat.
While you might think of bacteria as harmful, the truth is that good or beneficial bacteria is what helps you survive and thrive. Microorganisms live all over and inside our bodies. There are more than one thousand species of bacteria living on your skin alone!
Unfortunately, there is not a lot of specific science on the benefits of probiotics, and the U.S. Food and Drug Administration (FDA) has not approved probiotics for preventing or treating health issues.
That said, there is mounting evidence demonstrating the role of maintain good gut health and a healthy microbiome, all which can be helped via probiotic supplementation.
In this post, you'll leave with a greater understanding of:
The state of your gut health
The connection between leaky gut and autoimmune disease
Whether or not probiotics can help you with your overall health
How to find the right probiotic for you
The State of Your Gut Health
If you have celiac disease, your gut looks as if a bomb exploded in it. The villi surrounding the small intestine are flattened and literally bent out of shape.
Healthy villi, which are the finger-like follicles dancing around your small intestine, should look like happy shag carpet. In patients with celiac disease, they look more like flat hardwood flooring.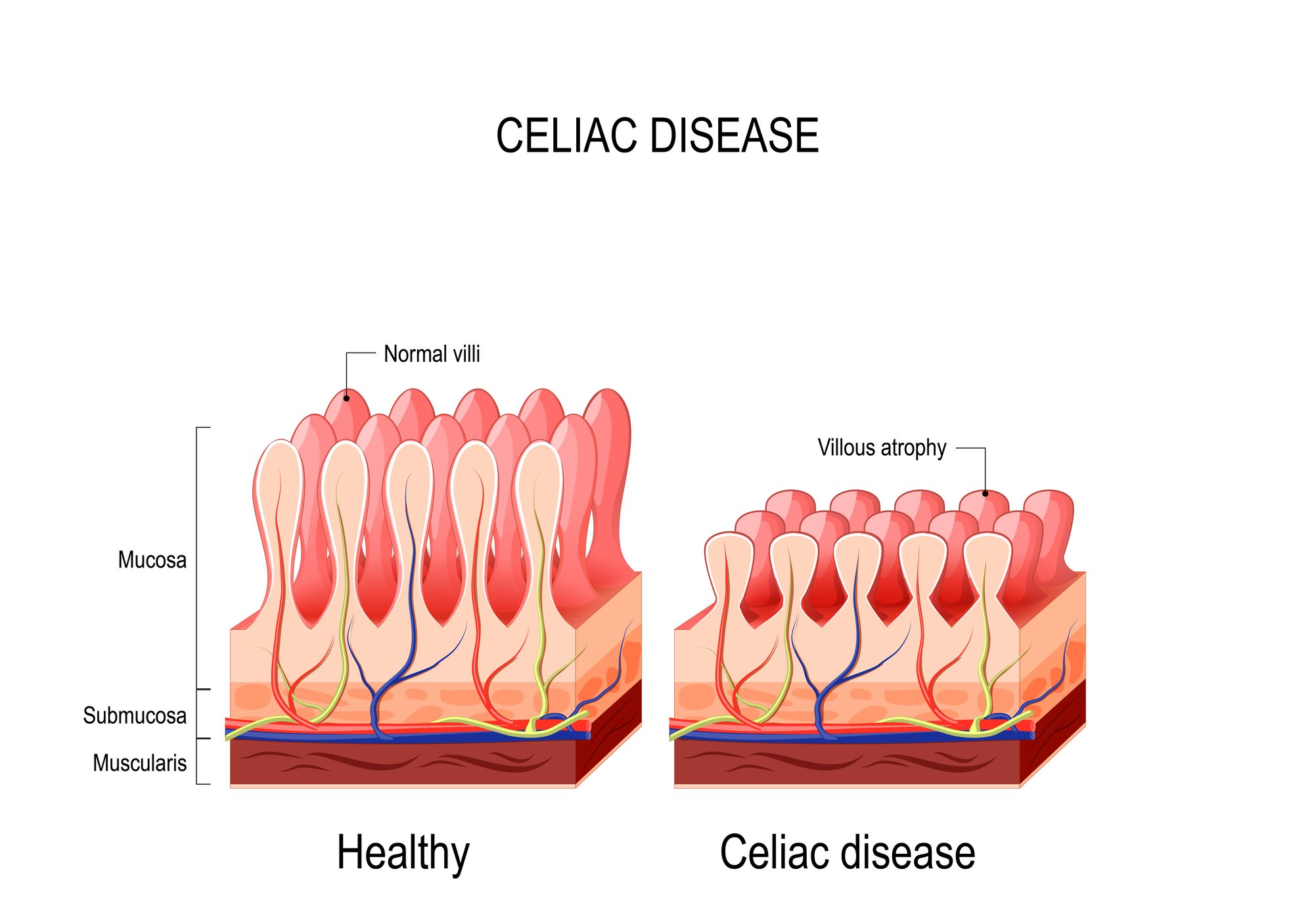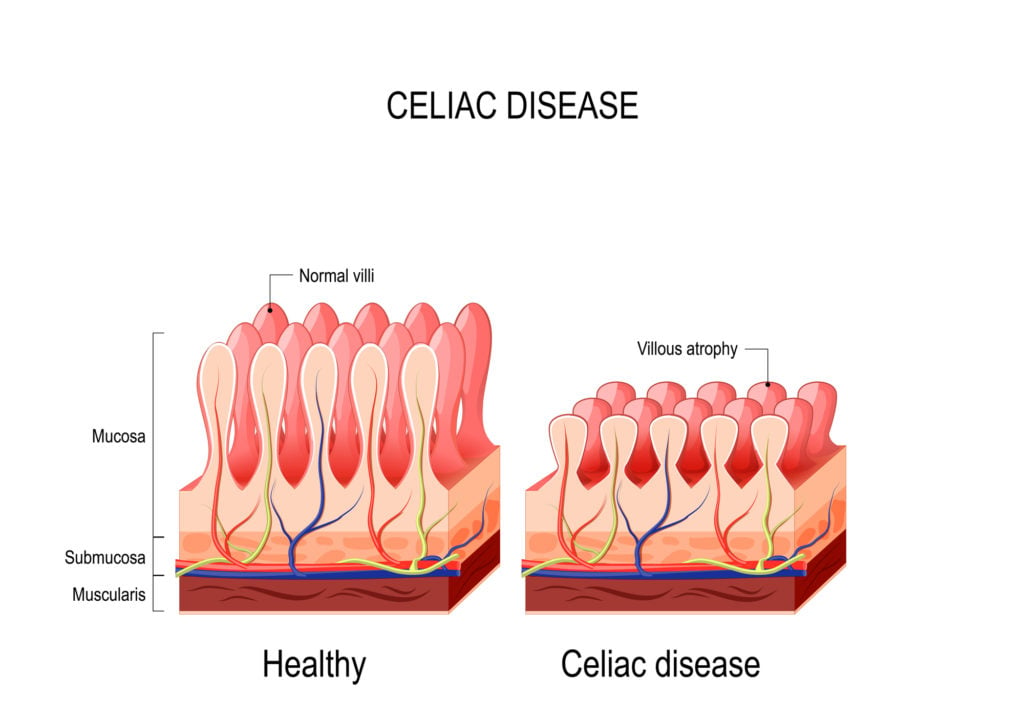 Healthy villi are essential to good health. In fact, they are responsible for absorbing and distributing nutrients throughout your body. Properly absorbing and utilizing the nutrients from food is essential to human health.
Here's where it gets tricky: Every time someone with celiac disease eats gluten, their body triggers an autoimmune attack on the small intestine. Your body's armed forces are ready to attack gluten at the source, mistakenly thinking gluten a foreign invader. Over time, these attacks destroy the lining of your small intestine.
If you have gluten sensitivity (or other food sensitivity), there's a good chance your gut is kaput too. While there's no autoimmune attack on your small intestine, chances are gluten has inflamed your gut to the point that it is no longer in working order. Over time, the inflammation becomes too much for your body to bear, and the gut no longer absorbs nutrients properly either, leaving someone with a gluten disorder partially malnourished as well.
Regardless of how gluten attacks your small intestine, the bottom line is you're in trouble.
In fact, when the lining of your small intestine is inflamed or damaged (or both!), undigested food particles break through that delicate intestinal lining.
Food particles then enter your bloodstream and wreak havoc at the weakest link in your body. Your weak link might be your digestive system, your joints, your skin, your hair, or your brain, to name a few.
Regardless, when inflammation becomes rampant in your body, thanks to gluten, you now have what is known as "leaky gut." Your body is creating antibodies to everything you eat because it perceives these foods that leaked out of your gut as foreign invaders in need of attacking!
The Connection Between Leaky Gut and Autoimmune Disease
While anyone can suffer from leaky gut, unfortunately women are more likely than men to be victim of such diseases. In fact, 75 percent of people with autoimmune disease are women according to the American Autoimmune Related Diseases Association.
Autoimmune disease occurs when the body's immune system becomes confused and mistakenly attacks the exact healthy organs and tissues it was designed to protect.
Autoimmune disorders come in a variety of devastating disease that impact almost every human organ system (nervous, gastrointestinal, skin, muscular, blood and endocrine systems).
Well known autoimmune diseases include celiac disease, Hashimoto's thyroiditis (hypothyroidism), lupus, Grave's disease, MS, rheumatoid arthritis, etc. As mentioned, women are more likely to suffer from these disorders than men. In fact, nine out of ten lupus patients are women and celiac disease is diagnosed in women 2-3 times more often than men.
On top of that, these women are suffering for a long time before they are diagnosed. It takes an average of 4.6 years for a doctor to diagnose someone with an autoimmune disease. This, unfortunately, allows plenty of time for disease to take hold and create [sometimes] irreversible damage to the body. Someone may have had their thyroid or gallbladder removed, for example, before they realized why these organs stopped functioning properly.
Can Probiotics Help?
Inside your gut reside approximately 100 trillion bacteria, including thousands of species of bacteria, both good and bad. These bacteria make up what is known as your "gut microbiota." Your gut microbiota is largely affected by your diet, age, environment, genes and medications. The delicate balance of your gut bacteria can be totally wiped away with something as simple as a round of antibiotics, which destroy all bacteria, good and bad.
Let's take a look at the many benefits of probiotics for celiac disease:
(1) Aids in Digestion: Because probiotics regularly populate your gut with beneficial bacteria (the good bacteria), your body is healthy and able to properly digest and absorb food. In fact, probiotics have been known to aid in breaking down and absorbing important nutrients your body needs like magnesium, iron, copper, calcium, fats, proteins and complex carbohydrates.
Research indicates that certain types of probiotics can improve symptoms in people with mild ulcerative colitis, an inflammatory bowel disease. Early research suggests probiotics may relieve symptoms associated with IBS and other bowel disorders, as well as aid in regularity of bowel movements.
(2) Less Sugar Cravings: Did you know that bad bacteria feed off sugar? If your body is telling you to reach for a candy bar (or even a piece of bread, gluten-free or not), it might be the bad bacteria simply saying, "Feed me." If you want to squash those sugar cravings once and for all, you'll need to silence the bad bacteria by restoring healthy order in your gut. (Read 10 Tips to Breaking Your Sugar Addiction)
(3) Treatment and Prevention of Disease: There have been numerous studies touting how beneficial gut bacteria can be used to treat and prevent disease such as diarrhea, constipation, irritable bowel syndrome (IBS), ulcerative colitis, Crohn's disease, candida, H. pylori (which can lead to ulcers), vaginal infections, urinary tract infections, and even eczema in children.
For women, probiotics can play a vital role in maintaining vaginal health, maintaining a slightly acidic vaginal environment and reducing the chances a woman will experience an overgrowth of vaginal bacteria. The bacteria in the vaginal region is easily impacted by the use of antibiotics, oral contraceptives, and spermicides.
(4) Improve Mental Health: Your gut and your brain are intricately connected by networks of hundreds of millions of neurons. That's why it's no surprise that an increasing number of studies have examined the connection between gut health and brain function and show that probiotics can help improve some disorders associated with mental health, including anxiety, depression, autism, obsessive-compulsive disorder (OCD) and memory.
(5) Keeps Your Heart Healthy: Heart disease remains the leading cause of death in the U.S., so minding your heart health is essential for prolonging life. Probiotics have been shown to lower LDL cholesterol (the "bad" cholesterol), and can aid in moderately lowering blood pressure (if given at doses greater than 10 billion CFUs).
(6) Gives You Greater Immune Health:  Naturally boosting your gut health can help improve your immune system. Research found that probiotics reduced the likelihood and duration of respiratory infections. I always load up on probiotics when I'm sick to help me bounce back from a cold more quickly (and I take probiotics to stave off colds, too).
(7) May Aid in Weight Loss and Management: While the research is still fledgling, there are findings that suggest probiotics aid in weight loss. One study shows that women taking a specific probiotic strain for three months lost 50 percent more weight than women who didn't take a probiotic. Another study found people taking a low dose probiotic experienced an 8.5 percent reduction in belly fat. (Read about My Daily Apple Cider Vinegar Challenge and how it impacted weight loss, too.)
(8) Aid in Hormone Regulation: It's no secret that women experience fluctuating hormones each month; that's why improving your gut healthy may actually serve to positively impact your mood and balance your hormones. Your thyroid hormone is heavily influenced and activated by your gut bacteria. Studies further indicate that probiotics may encourage hormones like cortisol (stress hormone) and neurotransmitters like serotonin to work in harmony, thereby improving your energy and mood.
Finding the Right Probiotic
To get the most out of probiotics, I recommend first talking to your healthcare professional to get the clearance, then follow these guidelines:
(1) Take a probiotic daily. It doesn't matter what time of day you take it, just take it. I personally take my probiotic before bed.
(2) Take a high quality probiotic. I recommend a potency of 50 billion CFUs for daily maintenance. CFUs stands for colony forming units or how much bacteria is in the probiotic supplement. If you're starting a probiotic regimen and your gut health is in shambles, start with a dosage of 80-100 billion CFUs for 60 days, then move to a maintenance routine of 50 billion CFUs daily.
(3) Look for diversity. Look for brands that offer 12-15 different strains of bacteria. Switch brands often to introduce new strains of beneficial bacteria into your gut. Buy what's on sale and switch brands often to aid in bacteria diversity.
(4) Refrigerated or shelf stable? It doesn't matter although some argue one way or the other. If you buy refrigerated probiotics, keep in mind that they must stay refrigerated at all times.
(5) Make sure your probiotic is gluten free. No need in harming your body with toxic gluten, which is known to create an inflammatory response in all humans.
Brands that make gluten-free probiotics (always check labels) that I recommend include:
(6) Avoid probiotic-laced foods. Most of these so-called "probiotic-laced" foods are loaded with sugar. Sugar feeds the bad bacteria in your gut, which you don't want. Avoid GoodBelly probiotic drinks and Tropicana probiotic juice, for example, as well as sugary-yogurts. Get your probiotics from supplementation, which contains no sugar.
(7) Try kombucha. A great way to boost the beneficial bacteria in your gut is to enjoy fermented foods. My personal favorite is fermented tea, which is known as kombucha. It tastes like fizzy soda and is loaded with healthy yeast and bacteria. It may not sound appetizing, but it tastes yummy and is good for your gut. Learn more about kombucha and the process of making your own kombucha at home.
Mind Your Gut Health
As the Father of Modern Medicine, Hippocrates, once said, "All disease begins in the gut." Minding your gut health should be something you do daily to boost your immune system, aid in digestion, and improve your overall well-being. If you have any chronic health issues or digestive disorders, try taking a daily probiotic and see it if helps.
Want more tips to improving your gut health? Take my free 7-day Heal Your Gut Challenge.
Additional Reading