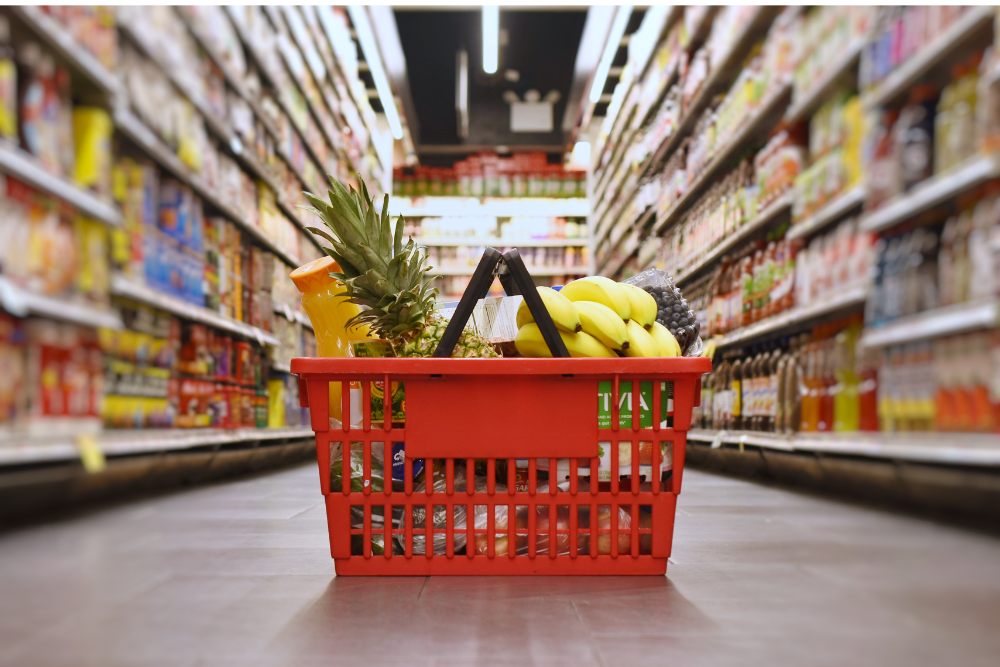 If you have celiac disease, gluten intolerance, or non-celiac gluten sensitivity, you must change how you eat and shop for food. In this post, I'll share the best places to shop for gluten-free foods so you can find delicious gluten-free groceries no matter where you live. This post may contain affiliate links. Please see my disclosures.
Going on a gluten-free diet after getting diagnosed with a gluten disorder, such as celiac disease, can be life-changing. You must turn your entire diet upside down, changing what and how you eat, where you eat, how you shop, and what you buy.
Brands you used to buy may no longer be safe for you to consume, and it might take a while to settle in on your preferred gluten-free bread, cracker, cookie, or breadcrumb brand. After my celiac disease diagnosis, grocery shopping for the first time brought me to tears as I tried to figure out what to use when I learned the taco seasoning mix I used all the time contained gluten.
Thank goodness gluten-free food, or food free from wheat, rye, and barley, is readily available in most grocery stores nationwide. And thanks to online stores and Amazon, most gluten-free brands can be delivered straight to your doorstep.
In this article, I'll share the 15 best places to shop for gluten-free groceries so you can quickly find the foods and brands you enjoy most and never have to go without your favorite foods.
Best Places to Shop for Gluten-Free Food
Where can you find the best gluten-free and certified gluten-free brands? These 15 grocery stores take the proverbial gluten-free cake!
(1) Costco
Costco is a great place to shop for gluten-free foods. It might even be my favorite of all the gluten-free grocery stores.
First, I love that Costco carries many of my favorite brands, including Lotus Foods Ramen Noodles and Seite Almond Flour Tortillas. Check out my list of 22 Best Products to Buy at Costco When You're Gluten-Free to see my full recommend list of gluten-free items.
Second, I love that Costco is constantly sampling new, up-and-coming gluten-free brands, which makes it fun to peruse the grocery aisles in search of a unique find.
Third, the prices at Costco are great, especially if you're okay with buying foods in bulk. Canyon Bakehouse Gluten-Free Bread, for example, is $7.99 per loaf at Safeway. But at Costco, you'll get two loaves for $8.49. This is a steal in gluten-free land!
On top of it all, Costco offers the freshest meats, produce, dairy products, eggs, and more, so you can round out your trip with plenty of fresh, naturally gluten-free foods.
Of course, I never leave Costco without one of its famous rotisserie chickens, which contains no gluten and is safe to consume even if you have celiac disease. I tested the bird for hidden gluten to be sure – check out my article, Is Costco Rotisserie Chicken Gluten-Free? for more details.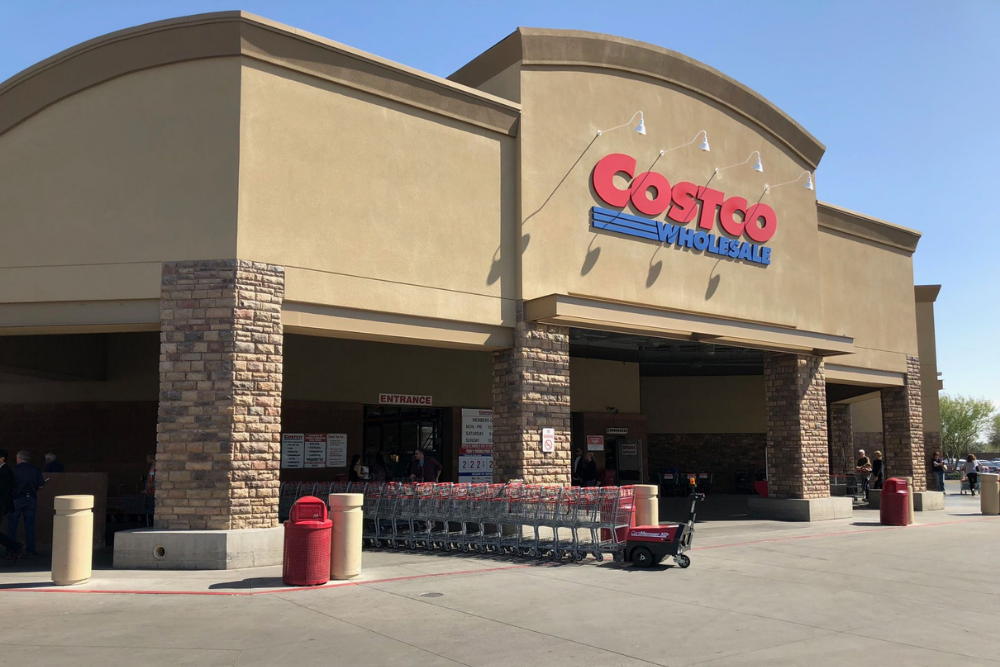 (2) Sprouts Farmer's Markets
Sprouts offers one of the best selections of gluten-free foods around and is where I always shop. The grocer can be found in 23 states, with the vast majority of Its locations in Arizona, California, Colorado, Georgia, Florida, Nevada, and Texas.
Years ago, a Sprouts executive gave me a tour of one of its distribution centers and, at the time, told me Sprouts carried over 3,000 gluten-free products. Wow!
Many familiar gluten-free brands can be found at Sprouts, including Ming's Bings, San-J, Tinkyada, Banza, Schar, Enjoy Life, Pamela's, and more! Most gluten-free foods are labeled with a "gluten-free" icon or shelf tag so you can quickly identify the products you need.
You'll also find that many Sprouts privately labeled products are gluten-free or certified gluten-free, and the store carries gluten-free supplements and better-for-you personal care products, too (i.e., makeup, lip balms, lotions, sunscreen, etc.).
Pro Tip! The Sprouts app offers dozens of coupons. Review the available coupons before shopping and "clip" them digitally to save at checkout. Also, look for $5 and $10 off coupons via email when you subscribe to the Sprouts newsletter.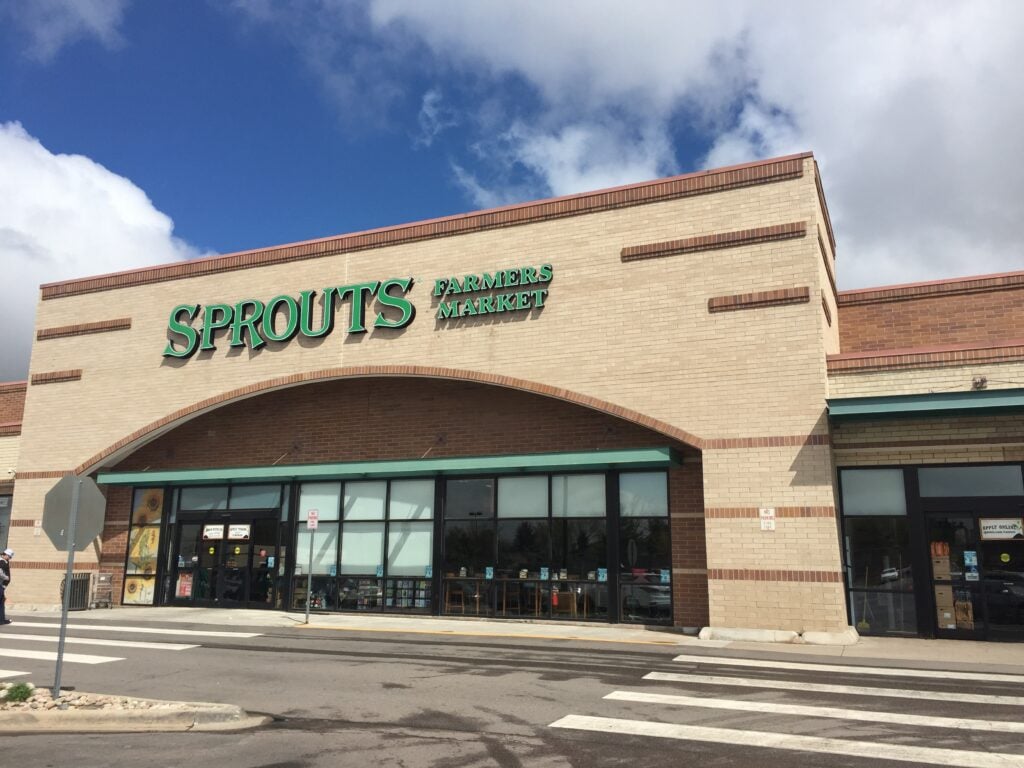 (3) Trader Joe's
It's no secret that Trader Joe's is one of my favorite grocery stores, and I always talk about how much I love the selection and prices at Trader Joe's.
The no-frills grocer sells hundreds of gluten-free products, including refrigerated gluten-free cookie dough, gluten-free bread and bagels, gluten-free cereal, gluten-free frozen meals, gluten-free pasta, and more!
Pumpkin season is one of my favorite times to shop at Trader Joe's. The grocery store carries pumpkin pancake mixes, pumpkin O's cereal, and gluten-free pumpkin ravioli. Check out these 10 Irresistible Gluten-Free Pumpkin Products at Trader Joe's.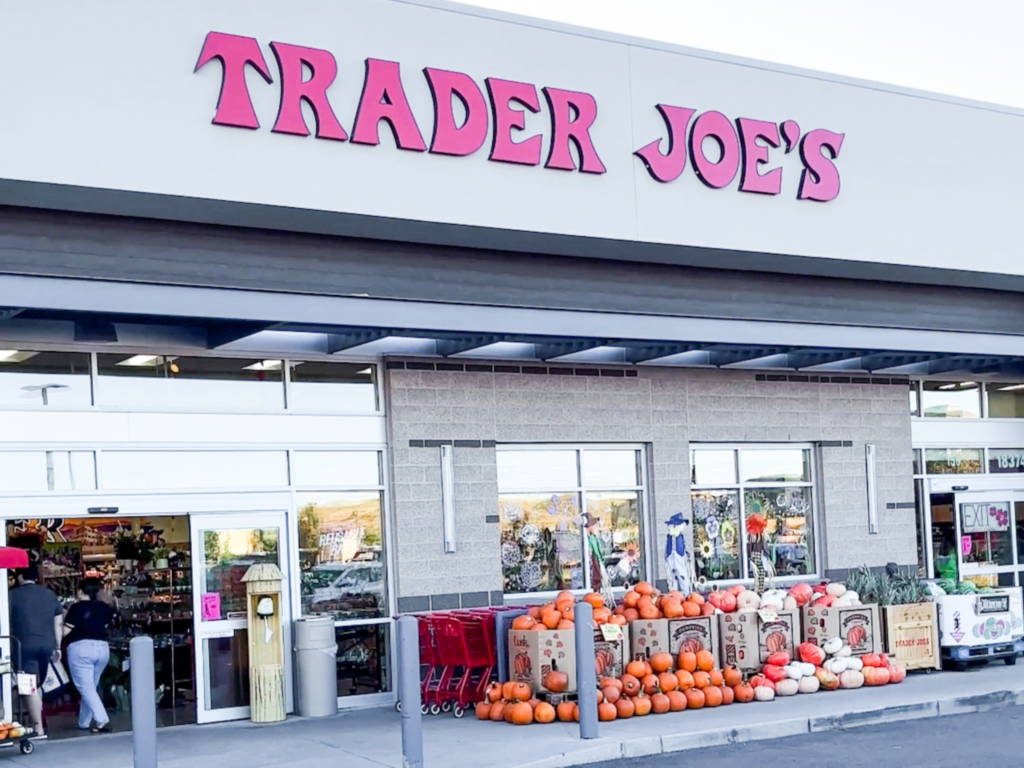 (4) Thrive Market
Thrive Market is an online grocery store specializing in organic and high-quality products. Thrive Market says it sells more than 500 "healthy brands."
If you live in a small town or your local grocery store doesn't carry many gluten-free brand-name products, consider a Thrive Market membership to help fill the gaps.
The online grocer has been described as a combination of Costco and Whole Foods because it offers similar products to Whole Foods and utilizes a membership model like Costco. You'll receive discounted prices and exclusive deals when you join Thrive Market.
Thrive Market's gluten-free selection includes pantry staples like gluten-free grains and flour and gluten-free snacks, breakfast foods, and baking mixes. Many products are certified gluten-free and include brand favorites like KIND granola, Simple Mills almond flour crackers, and tons of Bob's Red Mill gluten-free products.
A membership will cost you $59.95 per year or $12 monthly. Thrive Market says its members will save an average of 30% on every order, and shipping is always free on orders over $49.
Get 30% off your first Thrive Market order when you shop here.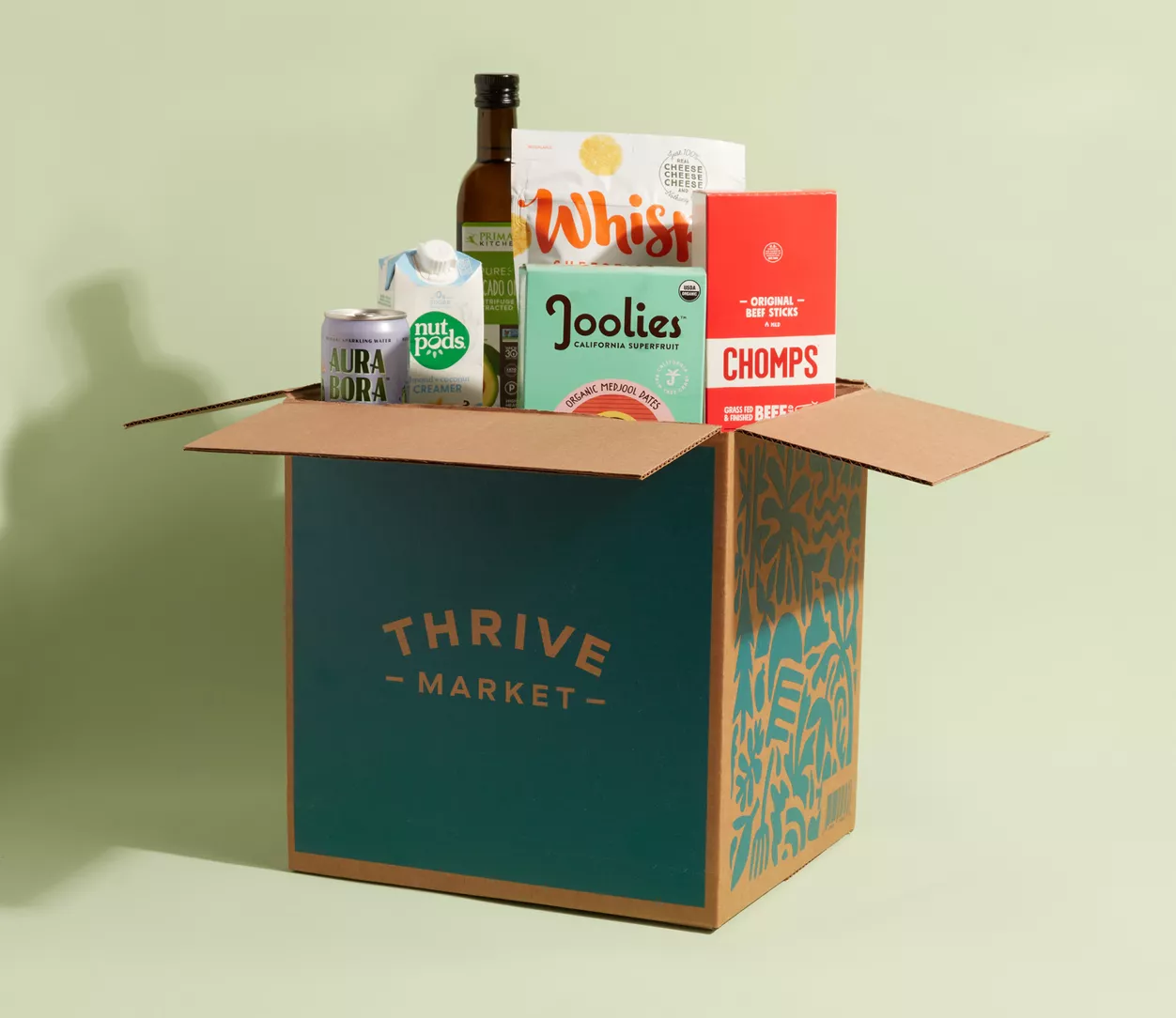 (5) Walmart
Walmart offers a diverse selection of pantry staples and ready-to-eat gluten-free products. Even Walmart's private label brands, Sam's Choice and Great Value, offer gluten-free and certified gluten-free options.
Walmart carries many beloved gluten-free brands, including Jovial, Udi's, Canyon Bakehouse, Bob's Red Mill, Schar, Good Crisps, Glutino, Banza, and Feel Good Foods. And the items are priced right, making Walmart particularly attractive to those on a tight budget.
Many Walmart grocery stores boast a dedicated gluten-free section in both the grocery and frozen food aisles. Look for the yellow gluten-free tags at select locations, and read my article, What's Gluten-Free at Walmart? to learn more about gluten-free products available at the discount giant.
(6) Whole Foods Market
Whole Foods Markets are known for their extensive gluten-free groceries, including breads, pasta, snacks, and frozen desserts and meals. Whole Foods is usually one of the first grocers to carry specialty gluten-free brands or boutique brands like YumBana, Katz, and Cappello's.
While I can find Jovial pasta at other grocery stores, Whole Foods sells it in various shapes and sizes, including bowtie gluten-free pasta and grain-free cassava flour orzo! Its 365 privately-labeled gluten-free chicken tenders are among the best gluten-free frozen chicken nuggets on the market, too.
Whole Foods is pricer than other grocery stores, but the selection is always spot-on. And it's fun to discover new gluten-free brands when shopping at Whole Foods.
Don't feel like grocery shopping in person? You can utilize Amazon to deliver groceries from your local Whole Foods stores for a small fee.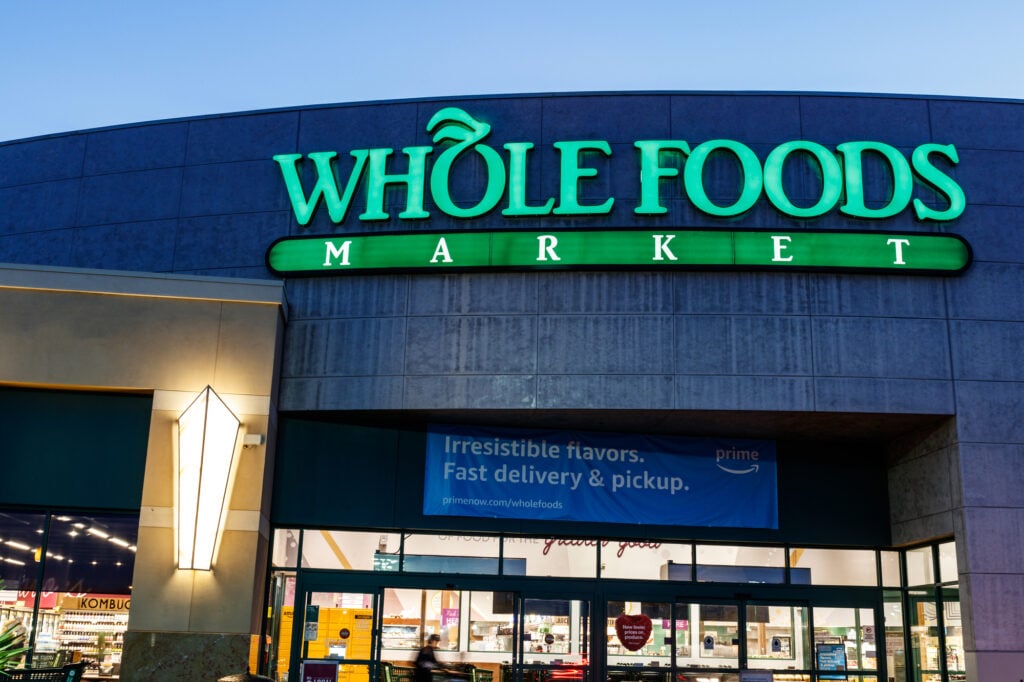 (7) Aldi
Aldi is another no-frills grocer like Trader Joe's. The grocery chain is found in 39 states; unfortunately, Colorado (my home state) is not one of those places. Despite being absent in 11 states, Aldi is still poised to be the third-largest grocer by the end of 2023. (Source)
One of the best reasons to shop at Aldi is its liveGfree line of gluten-free products, which includes a long list of indulgent foods the gluten-free community craves. These products include Tso's gluten-free chicken, gluten-free chocolate frosted donuts, bagels, wraps, pasta, and more.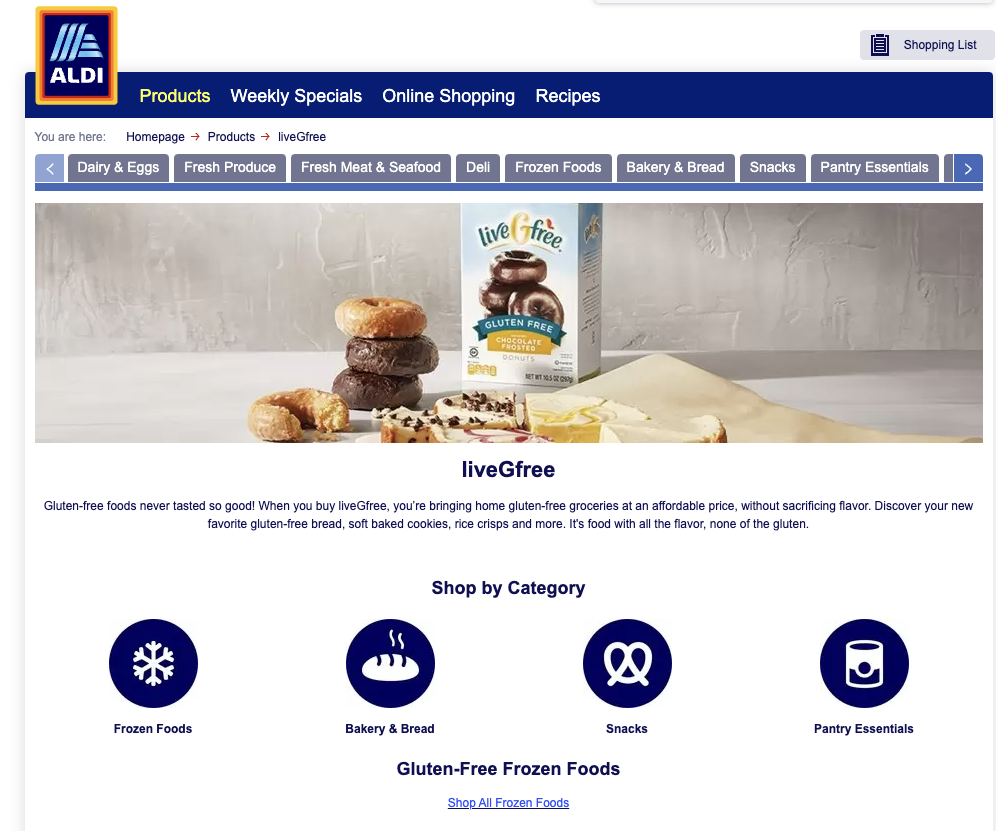 (8) Amazon
Amazon is the world's largest online marketplace, which makes shopping for gluten-free products incredibly easy. I found Italian-made Caputo Gluten-Free Flour on Amazon, which I use to make homemade gluten-free pizza.
You can even utilize Amazon Fresh as your grocery delivery service, but beware, there's a delivery fee even for Prime members.
If you live in a food desert or where gluten-free isn't commonplace, Amazon will help you find those hard-to-find products and deliver them straight to your doorstep.
(9) Safeway / Albertsons
One of my favorite traditional grocers is Safeway / Albertsons, and the grocery chain carries plenty of gluten-free groceries, including local gluten-free brands like Boulder Organic Soups.
My local Safeway also carries the best selection of gluten-free flours, and it's the only place near me where I can find Aleia's breadcrumbs, Bob's Red Mill GF oat flour, and a huge selection of Badia spices, which offer the best value when it comes to purchasing gluten-free spices.
The grocer also carries traditional brands, like gluten-free Kraft Mac and Cheese and gluten-free Oreo cookies.
Several of the grocer's privately labeled Open Nature and Organics brands are gluten-free or certified gluten-free, too.
Pro Tip! The Safeway app offers delicious gluten-free recipes and allows you to meal plan and create a shoppable grocery list.
(10) The Gluten-Free Mall
Since 2018, The Gluten-Free Mall has been offering easy and convenient access to gluten-free foods online, including many new and unique products that can't be found at local supermarkets.
Celiac.com's Scott Adams founded the dedicated gluten-free grocer where you can find tons of gluten-free baking mixes, frozen meals, ice cream, snacks, cereals, pasta, and more. Every product is guaranteed to be gluten-free.
I especially love the "New at The Gluten-Free Mall" section, where I spotted Savor By Suzie Lil Bit Spicy Grain-Free Pretzels and Bfree Burger Buns, which I haven't seen anywhere else.
You can also order Schar and Geefree gluten-free puff pastry at The Gluten-Free Mall, which is impossible to find at grocery stores.
Please note that while The Gluten-Free Mall offers free shipping on orders of $59 or more, shipping fees on frozen orders are steep, ranging from $29-$79, depending on your location.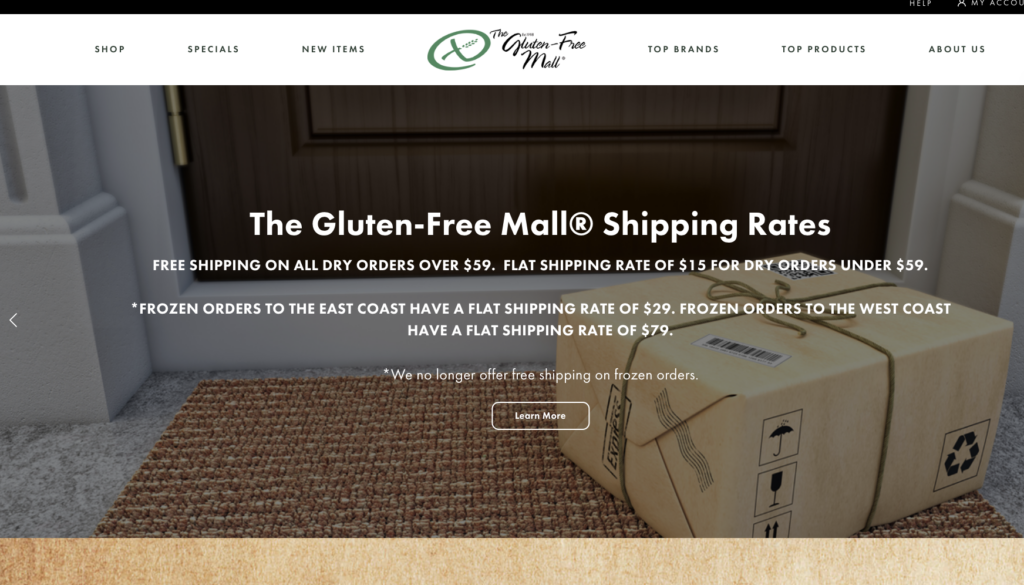 (11) Natural Grocers by Vitamin Cottage
Natural Grocers offers a wide range of natural and 100% organic products and carries many gluten-free brands that fit this bill. You'll also find vitamins, supplements, makeup, lotions, and personal care products at the grocery chain.
The company is known as a better-for-you health-food store and was founded on five principles: Nutrition Education, Quality, Affordable Pricing, Community, and Crew.
If you're shopping for sustainable, organic, gluten-free foods made without hydrogenated oils and artificial colors, flavors, and preservatives, then you'll love shopping at Natural Grocers.
There are more than 170 Natural Grocers found in 21 states throughout the Midwest and West Coast. And it's the only grocery store where you can find Outside the Breadbox bread, which is outstanding.
(12) Kroger
Kroger, which goes by Ralphs, Dillons, Smith's, King Soopers, Fry's, QFC, City Market, Owen's, Jay C, Pay Less, Baker's, Gerbes, Harris Teeter, Pick 'n Save, Metro Market, Mariano's, and Fred Meyer, is another traditional supermarket, like Safeway, with plenty of gluten-free foods.
You may need to hunt and peck the aisles to find the brands you want, but once you do, you'll spot gluten-free cookies, boxed mixes, pasta, cereals, rice and corn tortillas, ice cream, tortilla chips, organic meats, and spices.
The popular grocery chain carries mostly well-known brands like Udi's, Schar, Freschetta gluten-free pizza, and Canyon Bakehouse, and many of its privately labeled Simple Truth products are gluten-free or certified gluten-free.
(13) Sam's Club
Sam's Club is a well-known warehouse club offering a great selection of gluten-free foods at an exceptional value.
While I prefer Costco's gluten-free selection, Sam's Club offers many beloved brands.
On a recent visit to Sam's Club, I spotted Crunchmaster crackers, Egglife wrappers, and Caulipower Chicken Nuggets. I also found a variety pack of gluten-free Barilla pasta and Seven Sundays gluten-free granola online.
Like Costco, the Sam's Club rotisserie chicken is labeled "gluten-free" and costs only $5.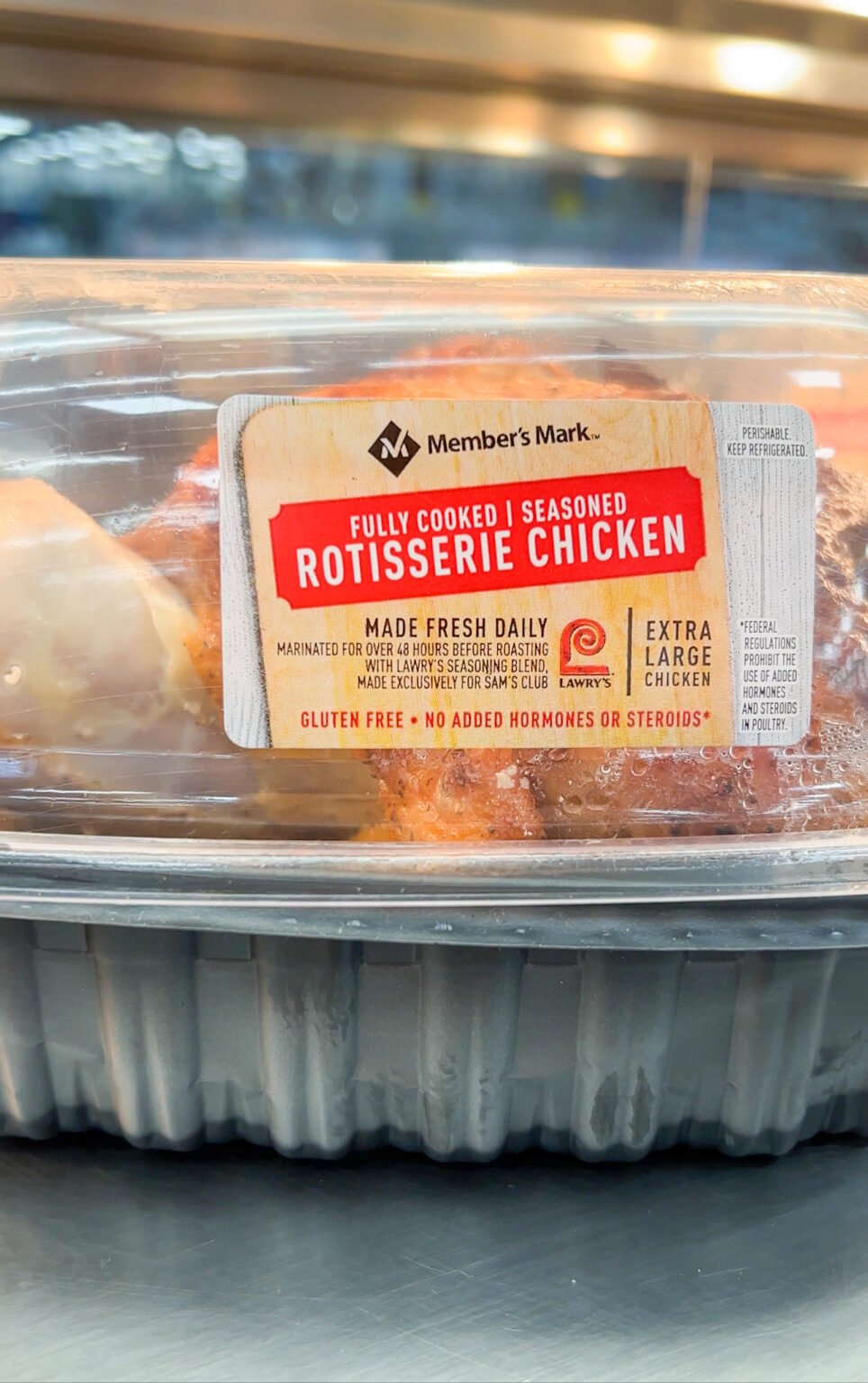 (14) Target
Target is a popular retail chain offering a handful of gluten-free groceries. Super Target locations offer an expanded [gluten-free] grocery selection.
Target is one of a few stores where you can find Taste Republic gluten-free pasta, Synder's gluten-free pretzels, and even gluten-free cookies from its privately labeled Good & Gather brand, along with popular products like King Arthur gluten-free flour and Cheerios.
(15) The Gluten-Free Shoppe
The Gluten-Free Shoppe is a dedicated gluten-free retail store in Brooklyn, New York. It's also found online at theglutenfreeshoppe.com.
When shopping online at this gluten-free gem, you can sort foods by dietary requirements, including gluten-free, wheat-free, casein-free, kosher, nut-free, soy-free, dairy-free, and more, to help you wade through the 900+ items the store carries.
The company prides itself on offering quality gluten-free products at discounted prices and making new items available as soon as they become available.
Fun fact: You'll find 40 gluten-free pasta varieties at the Gluten Free Shoppe!
Shop The Gluten-Free Shoppe online – and don't forget to stop by the retail location at 3918 16th Avenue the next time you're in or near New York City. It's located inside Planet Cell of New York.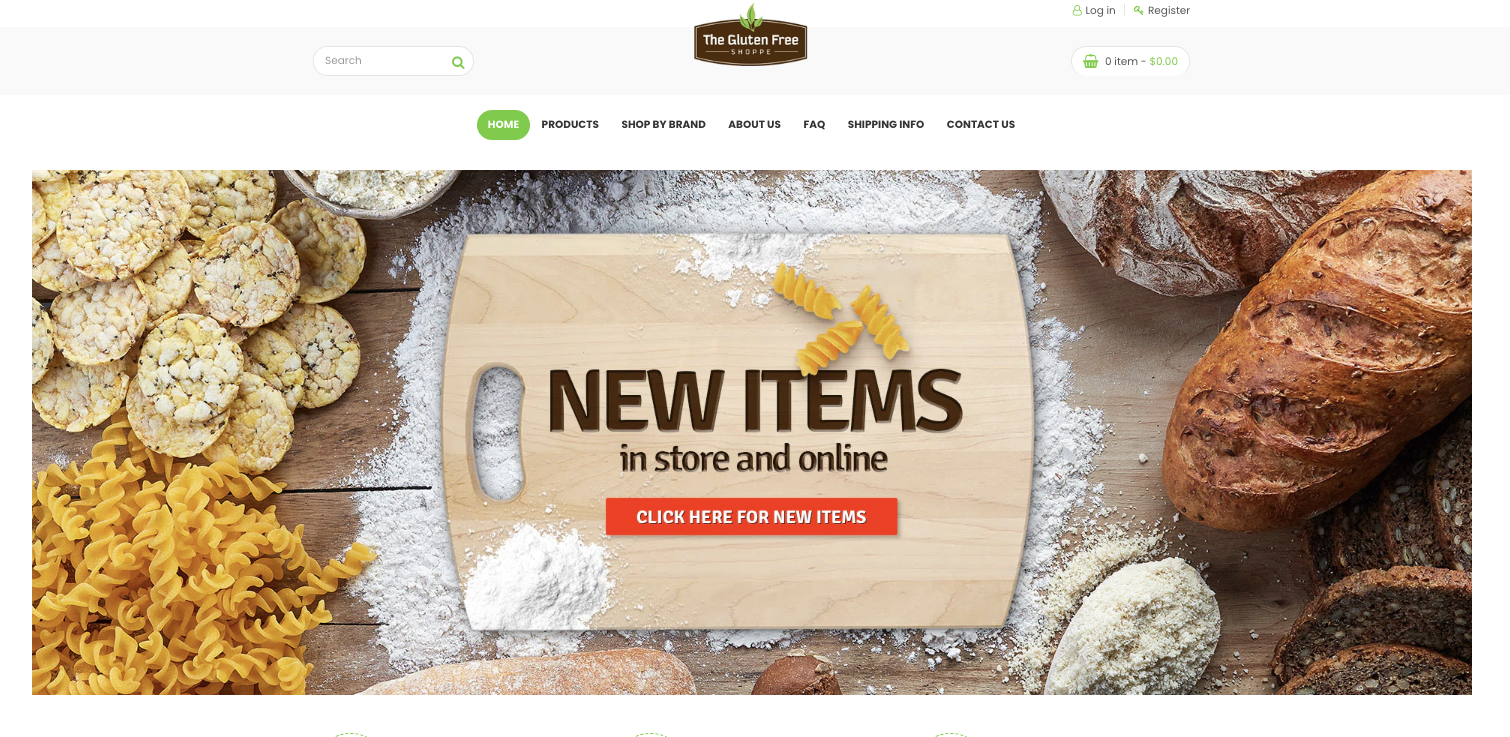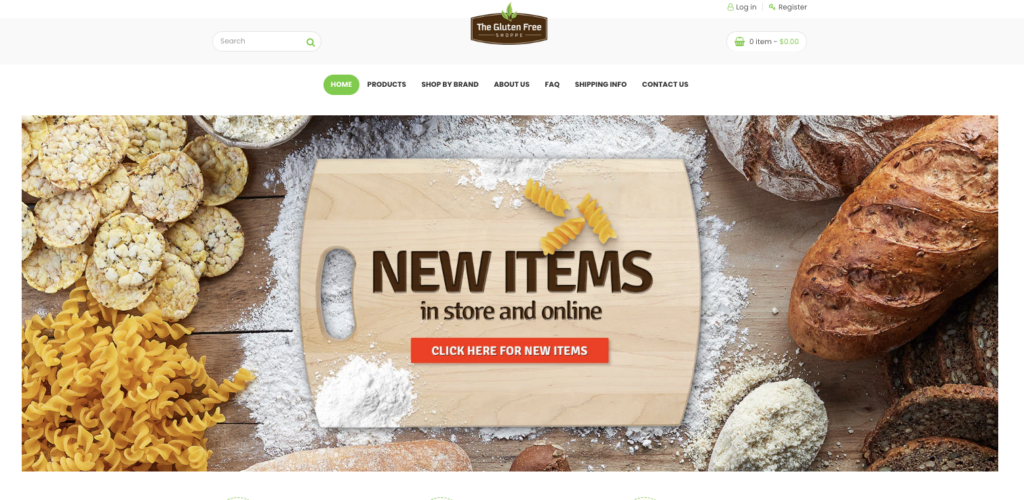 Where Do You Shop?
If you have celiac disease, gluten intolerance, or non-celiac gluten sensitivity, you may wonder where to shop for the best selection and prices on gluten-free foods.
As noted, my favorite places to shop are Costco, Sprouts, Trader Joe's, and Walmart, but if I didn't live in a big city known for gluten-free food, I would absolutely take advantage of gluten-free grocery websites like Thrive Market and The Gluten-Free Mall.
Remember, these grocery stores carry name-brand and privately-labeled packaged foods only. Their in-store bakeries are off-limits. However, if you're looking for homemade baked goods, I suggest visiting one of these 300+ gluten-free bakeries in the U.S.
Did I miss a grocery store you love? Please let me know so I can add your suggestion to my list!
Related Reading
A great gluten-free app for grocery shopping is called Fig. Read my review of the Fig App.
On a budget? Read these articles for how to save money at the grocery store:
Learn more about gluten-free labeling guidelines set forth by the Food and Drug Administration (FDA):
Learn how to set up your gluten-free kitchen in my article, 7 Simple Steps to Setting Up a Gluten-Free Kitchen.
Finally, if you're new to gluten-free living, please consider enrolling in my SIGNATURE Gluten-Free Course so you can fast-track your gluten-free diet and healing.