Want to know the best gluten-free products to buy and which brands serve the celiac disease, gluten sensitivity, and food allergy communities best? In this post, I share my most recommended gluten-free products and brands. Please note that some brands have been sponsors of Good For You Gluten Free. This post contains affiliate links. Please see my disclosures.
I've been on a gluten-free "diet" for ten years due to celiac disease. Over the years, I've tried many products and gotten to know a lot of gluten-free brands.
Some foods I've liked, others have been okay, and sometimes a product just misses the mark.
Years ago, a company could get away with selling sub-par gluten-free foods. The competition was low and gluten-free products were scarce. The gluten-free community would take what it could get.
But today, with the gluten-free market valued at $7.59 billion with no signs of slowing down, and the costs of gluten-free food at an all-time high, gluten-free companies can no longer force-feed the gluten-free community subpar foods.
Gluten-free people don't want bland, tasteless, dry, or crumbly foods; instead, they want foods with great texture and taste, as well as products that are reasonably priced and that we know and trust. Is this too much to ask?
This article includes some of my favorite gluten-free products from some of the most trusted gluten-free and allergy-friendly brands. These companies make life on the gluten-free spectrum easier and more delicious.
Best Gluten-Free Products
The products listed below come from trusted gluten-free brands that care about the celiac disease community and always share innovative, safe, delicious, and awesome gluten-free products. Please note I have ranked brands based on my preference for the brand and trust in the company. All opinions are my own.
(1) Best Gluten-Free Flour: Bob's Red Mill
Bob's Red Mill has been one of my favorite brands for a long time, and with good reason. The company makes a slew of gluten-free flours and products that make living a gluten-free lifestyle much more manageable and tastier.
While I love many Bob's Red Mill products, my favorite is Bob's Red Mill's 1:1 gluten-free flour blend.
I use this flour as a cup-for-cup swap in most baked goods recipes. When a recipe calls for one cup of wheat flour, I use one cup of Bob's 1:1 blend.
Search my website for the keywords "Bob's Red Mill," and you'll find many inspiring recipes, including this list of 17+ Classic Bob's Red Mill Gluten-Free Flour Recipes. All of my recipes will ensure you are well-fed!
I've found that Bob's Red Mill gluten-free flours don't always work well in bread. When making yeast-risen bread recipes, I highly recommend Lorraine's Gluten-Free Flours. Her Sweet Dough Mix works beautifully in cinnamon rolls, monkey bread, and proper fried donuts. Lorraine's All-Purpose Flour works great in rugelach and naan bread.
Other Gluten-Free Flour Brands I've Enjoyed:
(2) Best Gluten-Free Bread: Canyon Bakehouse
Every person with celiac disease or gluten sensitivity needs to know about Canyon Bakehouse. Most people on the gluten-free diet swear by it because it tastes the most like real bread – soft, fluffy, doughy, and all!
I highly recommend the Canyon Bakehouse Bread in the stay-fresh, shelf-stable packaging. It's way softer than the freezer-found loaves of bread. Trust me on this one!
Other Gluten-Free Bread Brands:
(3) Best Gluten-Free Cracker: Crunchmaster
When I have a terrible case of the munchies, I know I can always turn to Crunchmaster crackers to give me that taste and crunch I desire. These crackers have gotten me through many intense snack attacks over the years.
Crunchmaster makes a variety of crackers in a multitude of flavors, making it a no-brainer brand to feature on my best gluten-free products list.
Other Gluten-Free Cracker Brands:
(4) Best Gluten-Free Cereal: Three Wishes Cereal
My wish for a high-protein, low-sugar, grain-free cereal came true when I discovered Three Wishes Cereal. Three Wishes cereal tastes like my childhood cereal, albeit without all the junk ingredients. I snack on it like popcorn.
Other Gluten-Free Cereal Brands:
I think Tinkyada and Jovial brown rice pasta have the best texture and taste compared to other corn- or quinoa-based pasta. Both are widely found in grocery stores nationwide, including Walmart.
Other Gluten-Free Pasta Brands:
Several brands of pasta make fresh vs. dried pasta. You can find this pasta in the fridge or freezer section at many specialty grocery stores.
I love all the following brands so much that I cannot choose a favorite.
(6) Best Allergy-Friendly Brand: Enjoy Life Foods
Although there are more than 160 foods that can cause an allergic reaction in people, there are eight allergens responsible for 90 percent of food reactions in the U.S., including:
Milk
Eggs
Fish
Crustacean shellfish
Tree nuts
Peanuts
Wheat
Soybeans
Enjoy Life Foods was one of the first brands to make its entire line of products free from the Top 8 allergens, and the company continues to churn out tasty snack foods for kids and the whole family. I'm personally hooked on Enjoy Life's dairy-free mini chips. They work beautifully in so many of my recipes.
Other Top-8 Allergy-Free Brands:
(7) Best Gluten-Free Tortillas: Mikey's
Mikey's products are made with simple, recognizable ingredients, making its product line one I can sink my teeth into. But if I'm being honest, I love Mikey's cassava flour tortillas the best. When heated, they are soft and have a perfect flour-like texture. (Please note Mikey's tortillas have been discontinued as of Q4 of 2022.)
Other Gluten-Free Tortilla Brands:
(8) Best Gluten-Free Frozen Pizza: Etalia
Etalia frozen gluten-free pizza is the most artisan-like gluten-free pizza I've found to date. The crust is delicious, and the toppings are far superior to anything you'd find at a grocery store. You can find Etalia online or at Whole Foods and other natural food grocery stores.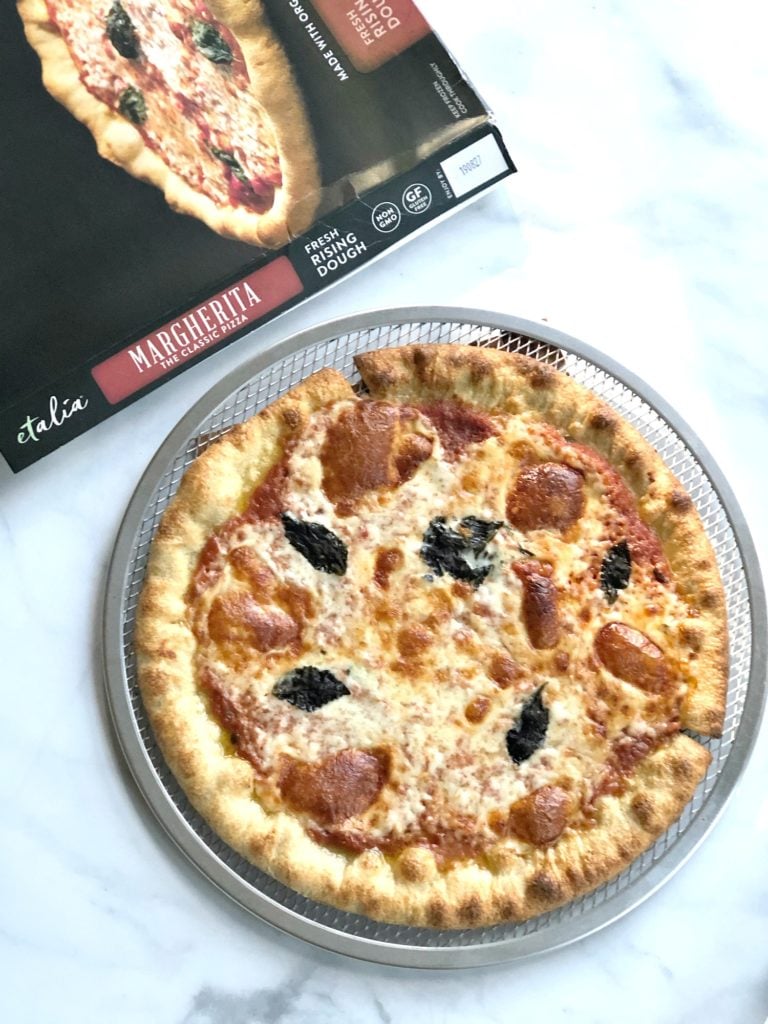 Please note that Freschetta gluten-free pizza is a close second in my best-frozen pizza list, and it's easier to find Freschetta at your local grocery store.
You can find my complete list of gluten-free frozen pizzas in my article, Best Gluten-Free Frozen Pizza: Ranked and Tested for Hidden Gluten.
(9) Best Makeup Brand: Red Apple Lipstick
Red Apple Lipstick is a brand that cares deeply about the celiac and gluten-free community. You can choose from lipsticks and lip balms, mascara, blushes, and a variety of makeup you'll love. Every single product is certified gluten free, a rarity in the makeup space.
An honorable mention makeup brand is Gabriel Cosmetics. You can also purchase Gabriel products online, or I've found them in Sprouts.
Read my Best Certified Gluten-Free Makeup Brands article to get the full scoop on gluten-free makeup brands.
Other Great Gluten-Free Brands
Here are a few great gluten-free brands that don't fit into one "best of" category but that feed and fuel the gluten-free community:
Want More Gluten-Free Food Ideas?
Check out these articles to learn more about how to eat well on the gluten-free "diet."
Disclaimer
I did my best to ensure every product listed on this page is gluten free. Please read labels carefully, as ingredients and disclosure statements can change anytime, as we learned from these formerly gluten-free products that now contain gluten. The most recent and best information about a product will always be on the food label.