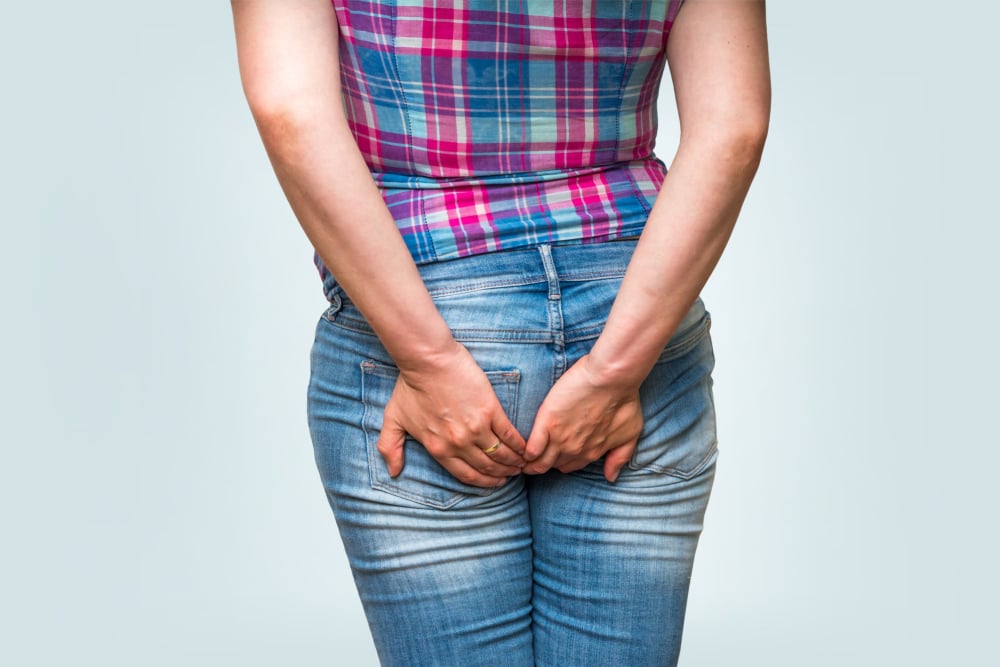 This article discusses what home remedies can help you when you accidentally eat gluten and want to feel better. This post contains affiliate links and is not a substitute for medical advice or care. Please read my disclaimers.
Did you accidentally eat gluten and now feel sick? Don't fret, I've been there and so have thousands of your gluten-free friends around the world.
I once ate a piece of gluten at an allergy-friendly food festival. I popped a brownie bite into my mouth before realizing it contained wheat.
It's also happened to me at restaurants when my meal has been mixed up with another meal, or when my meal was sabotaged by gluten cross contamination.
Despite your best efforts, gluten happens.
Gluten, a sticky protein found in wheat, rye, barley and sometimes oats, can unknowingly sabotage even the most careful gluten-free eater's experience, and when it does, it sucks.
In order to quickly rebound from an accidental gluten exposure without experiencing the cascade of ill-effects, read my tips below.
What Happens When You Get Accidentally Glutened?
Before I share my tips for quickly recovering from a gluten attack, I want to share what happens to me when I accidentally eat gluten. I usually feel sick to my stomach about 60-90 minutes after the meal. I bloat up, get all gassy, and I desperately have to use the bathroom to purge the gluten from my body.
Everyone experiences a different reaction when they are accidentally glutened. Some experience severe indigestion, bloating, gas, or urgent diarrhea like me, while others experience headaches, skin breakouts (acne, rashes), and/or fatigue. Some unlucky sufferers experience a combination of these devastating symptoms. The reaction can vary from person to person, and may depend on if you ate a lot of gluten or simply a crumb.
For many of you, including myself, once your body purges the gluten from its system, you feel mostly back to normal. For many people, they're able to process or purge the gluten quickly. For others, they're not so lucky.
How "easily" you process gluten will depend on the strength of your digestive system and how much gluten you ate. Please read my article, Crap, I Was Glutened! How Long Does It Take Gluten to Get Out of Your System? to learn more about how long it takes the digestive system to purge gluten.
Unfortunately, some unlucky gluten-challenged individuals will feel sick for days and may even experience lingering symtpoms for months.
The good news is that if you've been eating gluten free for a while, chances are your body has had time to heal and your intestinal lining is likely in much better shape than it was when you used to eat gluten. This means your digestive system is healthy, and that it may more quickly and easily bounce back from an accidental glutening episode.
What Do You Do When You Accidentally Ate Gluten?
I asked my gluten-free Facebook community to share their best tips for handling an accidental gluten exposure and what they do to feel better after inadvertently eating gluten. I've captured what they told me below, along with some personal anecdotes and other research on the topic.
It's important never to consume gluten when you're on a gluten-free diet, regardless if you have celiac disease or gluten intolerance. Cheating on your gluten-free diet, even once, can set you back for months, if not years, and will certainly undo much of the progress you've made to heal your gut.
The remedies detailed below are for accidental exposure only and should never be used as an excuse to eat gluten, nor as a remedy for careless eating.
Also, be sure to implement these strategies as soon as you realize you've been glutened – don't delay! The chances are the more quickly you get in front of it, the better and faster your recovery will be in the end.
Remedy #1: Hydrate Like Crazy
Drink a lot of water after an accidental glutening in order to flush your digestive system and help you eliminate whatever you ate or drank more quickly.
Furthermore, drinking plenty of water is essential if you experience diarrhea after consuming gluten. Water will replenish the lost water and ensure you don't get dehydrated.
I also recommend adding a squeeze of lemon to your water. Lemon is very alkalizing to your body, helping you more quickly restore your body's natural ph balance.
Another herb to consider adding to water is ginger. Ginger has natural anti-inflammatory properties known to aid in digestion. A warm tea with lemon and ginger may help settle your stomach and calm the inflammatory fire inside of you.
I also recommend drinking unsweetened coconut water as a natural remedy to replenish lost electrolytes. Coconut water contains sodium, potassium, calcium, magnesium, and phosphorus. It's also a better alternative to drinks like Gatorade, which are loaded with sugar and artificial dyes.
Remedy #2: Consider Digestive Enzymes Supplements
Your body already produces a plethora of digestive enzymes naturally. These enzymes help break down and improve the absorption of food.
Today you can purchase gluten digestive enzyme supplements to inflate the number of digestive enzymes in your body and aid in the breakdown of food. This can be particularly helpful in people with digestive diseases.
While I don't recommend digestive enzyme supplements for long-term use as you don't want your digestive system to become dependent on them, they can be helpful as an insurance policy that comes to your aid in times of need.
In times of an accidental glutening, a digestive enzyme supplement may provide some relief from the symptoms. However, a digestive enzyme is much more helpful if taken before a meal. A good time to pop a digestive enzyme is before eating out, when you might get glutened despite your best efforts.
There are many digestive enzymes available, but there are two that many people have recommended to me. The first one is called GlutenEase, which contains dipeptidyl peptidase (DPP-IV), a form of "protease," which is an enzyme that assists in the breakdown of gluten and gliadin proteins.
The second is called Wheat Rescue and it received Dr. Tom O'Bryan's stamp of approval. It also contains enzymes that assist in the breakdown of glutenin and gliadin proteins along with probiotic spores that aid in creating good gut health.
Digestive enzymes should not be used as permission to eat gluten; they should only be used in time when an accidental exposure could happen or has happened.
Remedy #3: Take Activated Charcoal
I haven't taken activated charcoal, but when I asked my gluten-free community what they take after an accidental exposure to gluten, it was made clear to me that many gluten-free people already know about and take activated charcoal.
Activated charcoal is used to treat poisonings or drug overdoses. Toxins bind to the charcoal, which helps the body rid of unwanted substances (although its toxin-absorbing properties have been used for medicinal and cosmetic purposes, none are scientifically validated).
Given that activated charcoal is used as a gastrointestinal absorbent to treat overdoses and poisonings, many people take activated charcoal to treat excessive gas and to neutralize diarrhea, offering potential relief to some of the digestive symptoms that result from an accidental glutening.
However, there are no studies that validate the use of activated charcoal in helping it bind to gluten or even relieving symptoms from gluten exposure. I recommend you talk to your doctor before you take activated charcoal so he or she can help you understand any potential side effects.
Remedy #4: Rest
While you might be kicking yourself for accidentally eating gluten after all the hard work you've put in to eating gluten free, go easy on yourself. Remember, we all make mistakes, and even veteran gluten-free eaters like me have made a mistake or two (or ten!).
Stay close to home when you've been glutened and rest up. Stressing about something out of your control will only make you feel worse and stress may compound your symptoms.
This, too, shall pass (literally!) and tomorrow is a new day to get it right.
Remedy #5: Rest Your Digestive System
While recovering from an accidental gluten exposure, it's key to eat as cleanly as possible until your symptoms pass. Allow your digestive system time to rest and recover by eating easy to digest foods like broths, rice, bananas, gluten-free crackers, and tea (with lemon and/or ginger) to help settle your stomach.
Avoid overeating, as well as rich and hard-to-digest foods like dairy products. Similar to gluten, dairy contains a hard-to-digest protein called casein. Don't make your digestive system work hard at a time when it has been compromised. Eat only easily digestible foods and liquid broths until you recover.
Remedy #6: Add Beneficial Bacteria to Your Gut
Did you know that 80 percent of your immune system is located in your digestive tract or gut? That's why if you suffer from any sort of digestive disease, you must always be repopulating your gut with beneficial bacteria.
I recommend taking a high dose of probiotics daily (at least 40 billion CFUs) in order to maintain good gut health on an ongoing basis.
However, in times of accidental gluten exposure, I recommend doubling up on probiotics, taking one dose in the morning and the second dose in the evening, to give your gut health an extra boost during this time of crisis.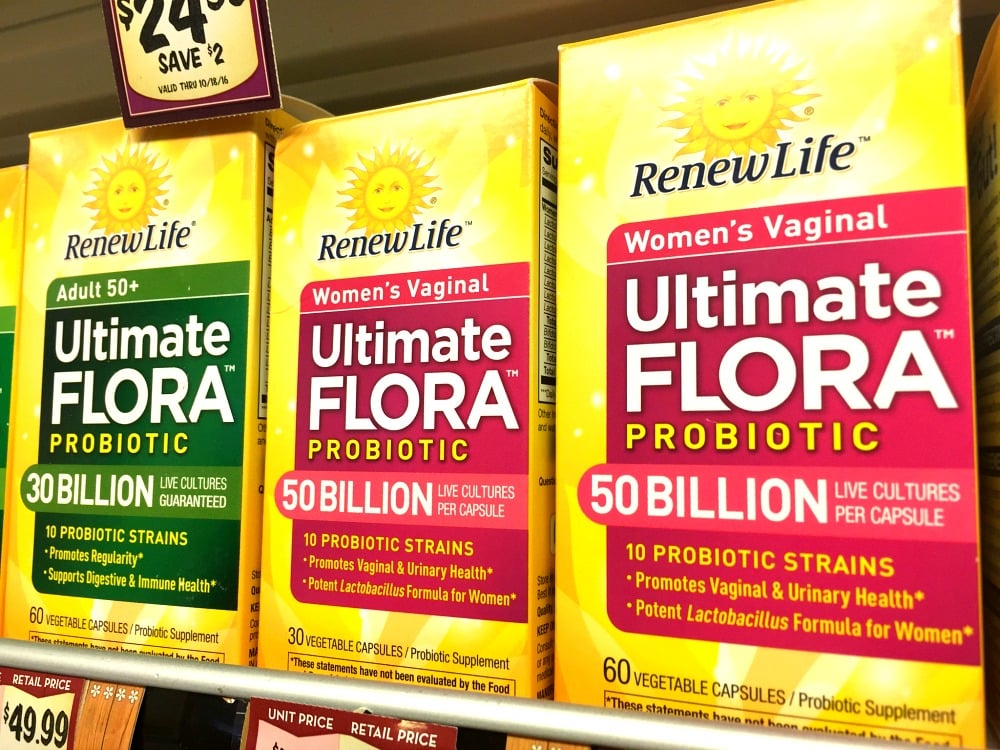 Remedy #7: Don't Let It Happen Again
While no one is perfect, there are measures you can take to prevent inadvertently eating gluten. I like to say, "When I know better, I do better." Use this as your mantra too.
Here are my tips for going the extra mile and deterring future gluten exposures:
If you suspect the accidental glutening came from a food item you still have on hand, like a packaged food item or leftovers, test it with your Nima Sensor or Allergy Amulet device. This way you know if that seasoning/condiment/food was the perpetrator of your gluten attack.
Always test a small sample of your food with a Nima Sensor or Allergy Amulet before eating it, just to be sure. While this measure is an important step, remember that gluten detecting devices are not foolproof and have many limitations.
Before eating a meal at a restaurant, always disclose the seriousness of your food allergy or intolerance to your waiter. Use firm language like, "I cannot eat gluten, it's serious for me."
Also, when eating out, order items that have the best chance of being gluten free and the least risk of gluten cross contamination (i.e. avoid pizza and pancakes unless the restaurant has specific gluten-free practices in place).
Always read ingredient labels before eating anything. When in doubt, don't eat it. It's not worth it. Just because something looks gluten free, doesn't mean it's gluten free, and just because you enjoyed a product in the past doesn't mean the ingredient list hasn't changed to add gluten. Be mindful of everything that crosses your lips as if your health depends on it (which it does!).
The moment when you realize you ate gluten can be a terrifying experience for any strict gluten-free eater. The next time a gluten attack happens to you, you'll be armed with the information and tools you need to bounce back more quickly.
Remember, these home remedies for accidentally eating gluten will only help to relieve the short-term symptoms associated with gluten exposure. These tips are not to be used as an excuse to eat gluten nor do they address the long-term repercussions eating small amounts of gluten daily will cause.
Additional Reading