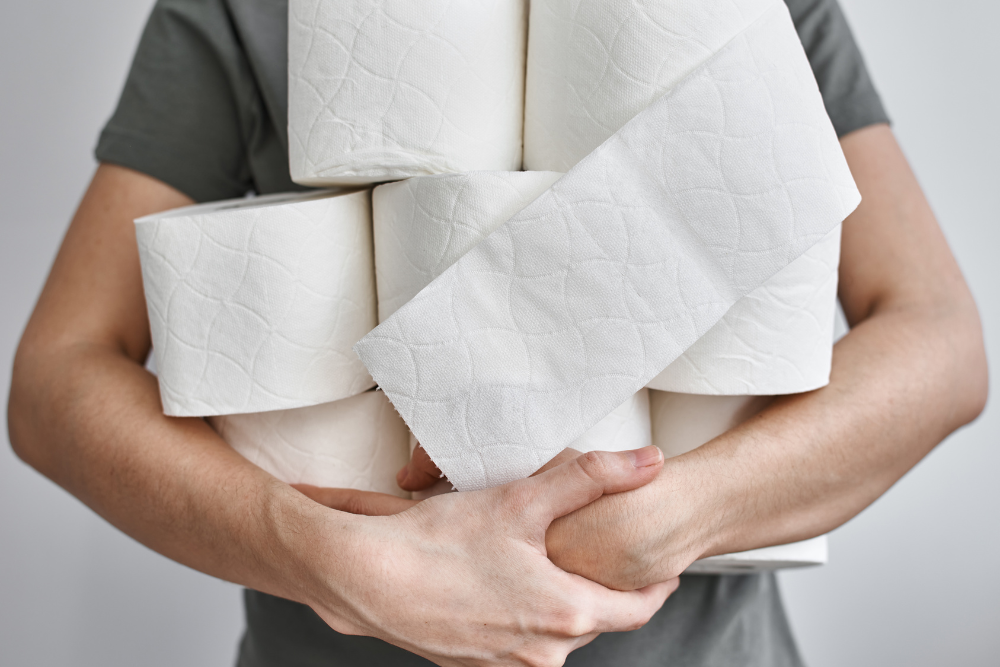 A member of the community asked me if toilet paper was gluten-free. I had never considered that toilet paper could contain gluten, and I've been using toilet paper my whole celiac life without issue. In this article, I looked into what the leading tissue brands say about gluten in their products and share my findings below. Please see my disclosures.
Have you ever wondered what exactly goes into making toilet paper, paper towels, tissues, wipes, and paper towels? Curious if these everyday personal care products could contain gluten, a protein found in wheat, rye, barley, and sometimes oats?
I never thought I would be asking if there's gluten in toilet paper; however, given the rise of compostable and biodegradable utensils, bowls, and straws made from gluten, it's not that crazy of a question anymore!
The good news is that it's highly unlikely gluten would be lurking in these paper products. If it were, it would be improbable (albeit not impossible) to cause a reaction in people with celiac disease for the following reasons:
(1) Most Tissue Products are Made from Wood Pulp or Paper
The primary ingredients in tissue products are wood pulp or recycled paper, not gluten. Some of these tissue products also contain water, conditioners, adhesives, and dyes, none of which are [likely] sources of gluten.
However, remember that lotion may contain gluten [albeit unlikely]. Contact the manufacturer and use only fragrance and lotion-free products to be safe. Read Gluten-Free Makeup, Skincare, and Beauty Brands for recommended gluten-free lotion brands.
(2) People Unlikely to Ingest Tissue Products
For gluten to cause an autoimmune reaction in people with celiac disease, they must first ingest the protein. It's highly unlikely someone would ingest a tissue product.
There is, however, the possibility that if these tissue products contained gluten (they don't), that gluten could transfer from one's hand to mouth and be ingested.
Plus, tissues, paper towels, and toilet paper are often used to wipe one's nose, which comes in direct contact with the nose and mouth.
(3) Most Brands are Free from Gluten
I researched what each of the leading paper goods brands says about gluten, most of which say their products are gluten-free. The exception is some hand wipes and baby wipes contain oat extracts. (A good reminder to read all labels carefully!)
What Each Brand Says about Gluten
Below is what each of the leading brands say about gluten:
(1) Proctor and Gamble makes Bounty, Charmin, Puffs, and Pampers.
Both Bounty and Charmin say their products do not contain gluten, and there is no gluten in the adhesive used to hold the first sheets of the roll to the cardboard core.
Some online gluten-free groups have said the adhesive contains gluten, but this information is false.
Puffs says no Puffs products contain gluten, and Pampers says its wipes do not contain gluten.
(2) Kimberly Clark makes Cottonelle, Kleenex, Scott, and Huggies products.
A customer service representative told me in an email that none of its consumer products contain wheat, rye, barley, spelt, triticale, kamut, farina, or oats, with the exception of Huggies Calm wipes, which are infused with oat, aloe, and Vitamin E.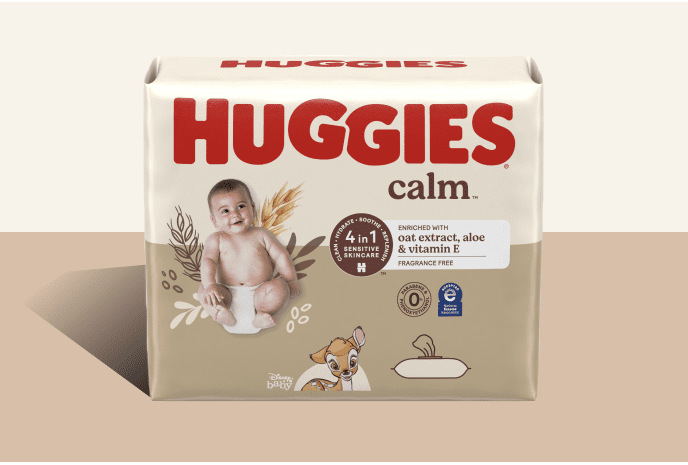 (3) Georgia-Pacific makes Angel Soft and Quilted Northern, both of which are made of virgin pulp fiber and do not contain gluten.
(4) Kirkland toilet paper is made from wood pulp from 100 percent virgin forest fibers.
(5) Aveeno wipes are infused with oat extract. People with gluten disorders should avoid all Aveeno products due to the risk of gluten present in products containing oats. (Read Are Oats Gluten Free? Unpacking Confusing and Contradictory Information.)
(6) Wet Ones wipes do not include gluten-containing ingredients.
The "Bottom" Line on Gluten in Toilet Paper
It's improbable a person would get "glutened" from tissues, toilet paper, and paper towels, all of which do not contain gluten.
The only potentially gluten-containing products are wet wipes that contain oats. While there's little risk of ingesting gluten when using wet wipes on your bottom, some people use them to wipe their hands and face.
Out of an abundance of caution, all Aveeno products should be avoided, as well as Huggies Calm wipes. Many dog wipes also contain oats and oatmeal and should be avoided by anyone avoiding gluten for medical reasons.
As always, people with celiac disease and gluten intolerance should read ingredient lists carefully on products that could come in contact with their mouths. Avoiding products containing gluten or oats is wise, especially since safer options exist.
Related Articles
You might enjoy these articles, too: