This post will help you answer the question, Is movie theater popcorn gluten free?, once and for all. I'll discuss what the major movie theater brands say about their popcorn and reveal how my movie popcorn fared when tested for hidden gluten with my Nima Sensor. This post may contain affiliate links. Please read my disclosures.
Summer means vacations, camps, lazy days at the pool, and blockbuster summer movies. While I don't get to the movies often, it was hard to resist seeing Tom Cruise in Top Gun: Maverick. I loved Top Gun as a child and was more than ready to see the sequel. And, of course, I had to take my kids to see Minions: The Rise of Gru, as our family is heavily invested in the Despicable Me franchise.
While going to the movies is fun in itself, I also love eating movie theater popcorn. I rarely miss an opportunity to indulge in that salty, crunchy goodness.
But you may be wondering, Is movie theater popcorn gluten free and safe for people with celiac disease and gluten sensitivities? Gluten is a protein found in wheat, rye, barley, and sometimes oats, and it can hide in the strangest places.
Plain popcorn is made from corn, which is naturally gluten free. But what about the other stuff in the movie theater popcorn and the potential for gluten cross-contamination? Should you be worried?
I'll share what each popular movie theater brand says about gluten and the results of my hidden gluten test of AMC's movie theater popcorn. More on that in a bit.
Is AMC Theater Popcorn Gluten Free?
According to the AMC Theaters Allergen Guide, plain popcorn is popped in canola oil and is gluten free. The buttery topping is also gluten free and vegan.
AMC also says that all its ingredients have been verified as gluten free by a third-party consultant, MenuTrinfo®, LLC. Of course, AMC also warns the gluten-free community that gluten is present in its kitchen and there is a chance for cross-contact. It also says that its products can change at any time.
I tested AMC Movie Theater popcorn for hidden gluten with my Nima Sensor. Nima is a portable gluten-detecting device that allows you to test a small piece of your food for gluten before eating it.
Nima displays a smiley face if something is gluten free, and it displays a wheat symbol when it finds gluten. Here's how AMC's popcorn fared:
AMC Theater also offers gluten-free pre-packaged snack options, including chocolate-covered pretzel crisps, Harvest Crisp snap peas, Parmesan Whisps, and four Sahale nut blends. These items are only available at some theaters.
When I visited my local AMC Theater, none of these provisions were available at the concession stand despite the following sign saying, "Gluten-Free Items." The concession manager had no clue what the "gluten-free items" included.
Is Cinemark Popcorn Gluten Free?
Cinemark says its popcorn is gluten free, but comically the company adds, "The canola oil, which we pop our corn in, is gluten free, but some individuals with celiac disease experience a laxative effect."
And according to the nutrition and allergy disclosure document on the Cinemark website, the buttery topping is gluten free.
Is Marcus Theaters Popcorn Gluten Free?
Yes, the popcorn at Marcus Theaters is gluten free. The company says on its website, "Our popcorn, and all of the related food items (salt, popping oil and buttery topping) are dairy free and gluten free. Unfortunately, we cannot call the products vegan, solely because we are not sure if the Flavorcol brand salt we use is processed in a vegan-friendly environment. Other than that, the product itself does not contain dairy."
Is Regal Theater Popcorn Gluten Free?
Regal's popcorn is gluten free and made with coconut oil. The buttery topping is also gluten free (and vegan) as it contains partially hydrogenated soybean oil, beta-carotene, natural colors, and artificial flavors. I skip the butter and just enjoy the salty popcorn as is.
Other Gluten-Free Snacks at the Movie Theater
If popcorn isn't your thing, you can enjoy some prepackaged candies instead. Some of the candies found at movie theaters that are gluten free include:
Junior Mints
Mike and Ike
Milk Duds

M&Ms

Raisinets
Red Hots
Reese's Pieces
Skittles
Snow-Caps
Sour Patch Kids
Swedish Fish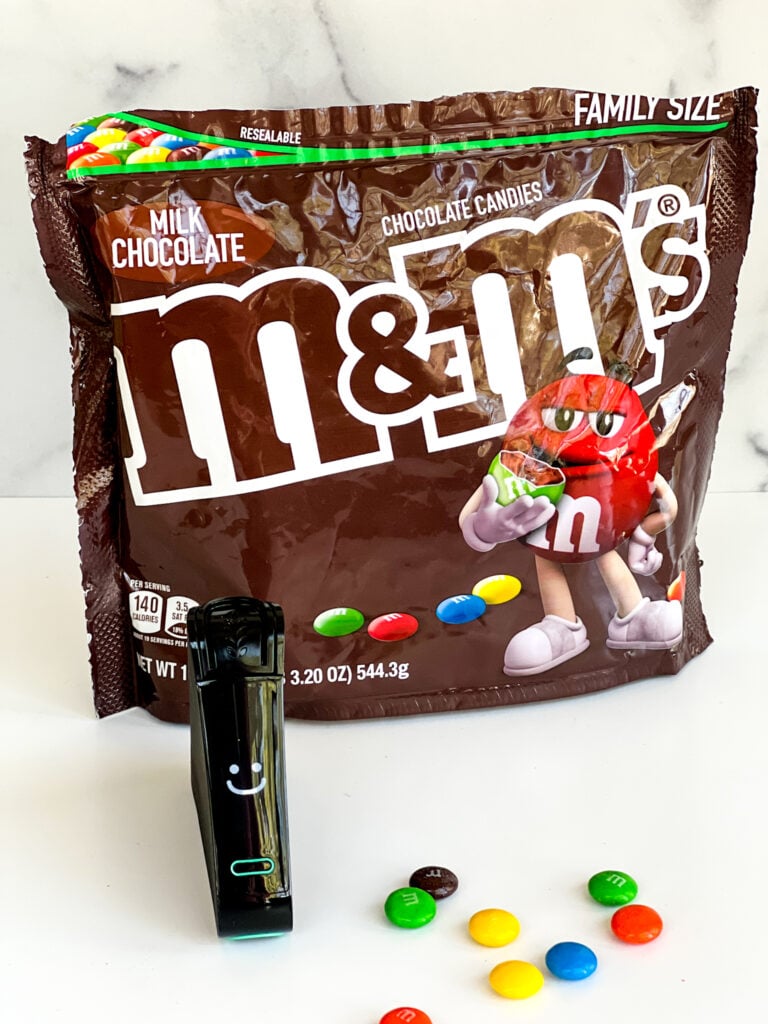 Avoid Red Vines, Good & Plenty, Twizzlers, Whoppers, and Haribos – all contain gluten. Reference my list of gluten-free candies to check if a specific candy you want to eat is gluten free.
Of course, the best way to stay gluten-free and safe is to skip the concession stand or bring your own food to nosh on.
I've been known to sneak in a bag of Skinny Pop popcorn, grapes or blueberries, and a box of Junior Mints, which are always cheaper at the Walgreens across the street. I also throw in a water bottle or two.
It's no fun having to suddenly and urgently use the bathroom in the middle of a movie, so do what you need to do to stay safe.
Additional Reading