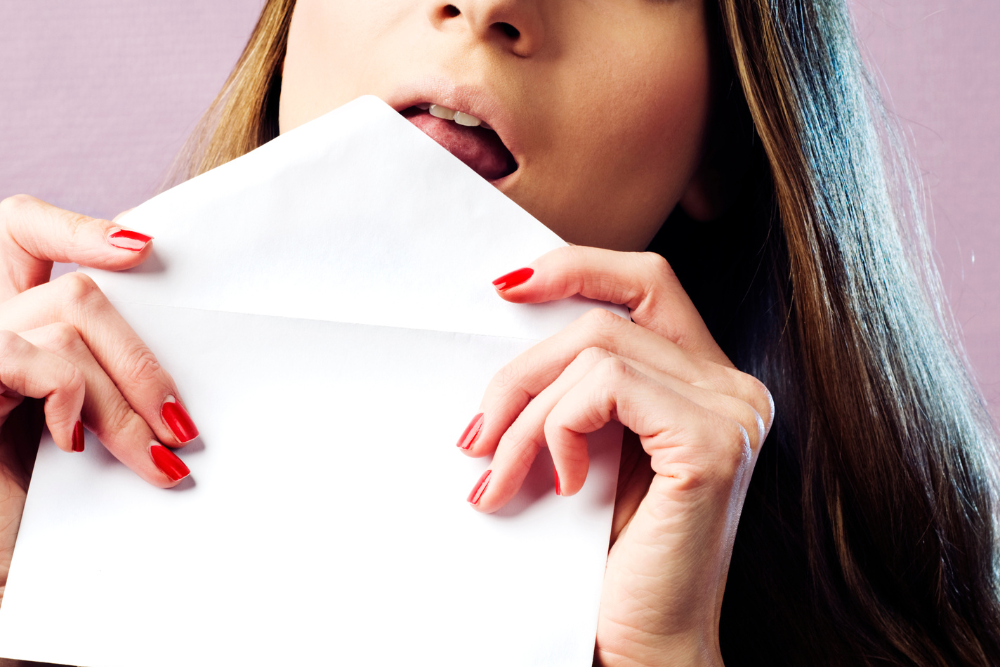 There's a lot of misinformation about whether or not envelopes contain gluten and are safe for someone on a gluten-free diet to lick. In this post, I'll get to the bottom of this rumor once and for all. Please see my disclosures.
Gluten hides in a lot of sneaky places, ready to make someone with celiac disease or gluten intolerance sick.
Gluten is a sticky protein found in wheat, rye, barley, and sometimes oats, and it hides in various foods, like soy sauce and licorice, as well as in toothpaste, make-up, lip balms, hand sanitizer, and sunscreen.
Knowing that gluten is found in so many products, you might be wondering if you might accidentally ingest gluten by licking an envelope or stamp.
I did a little digging and hope to squash this rumor once and for all.
What is an Envelope Made Of?
According to the Envelope Manufacturers Association (EMA), "Remoistenable adhesives are derived from corn starch and do not contain wheat or rye gluten." This seems pretty clear cut to me.
If you're still worried, don't lick the envelope to seal it. Instead. use a damp sponge to moisten the envelope and then press the flap down to seal the glue to the other side. Or, simply buy self-adhesive envelopes.
As for postage stamps, 98 percent of stamps are made with self-adhesive glue, so there's nothing to lick anyway. The remaining stamps do not contain gluten in the glue, according to the USPS.
Bottom Line: There's no gluten in envelopes or stamps. I'd be more worried about the saliva in your mailbox than gluten. Make sure you're aware of these hidden sources of gluten instead.