Are you shopping for someone on a gluten-free diet? I've got you covered with these perfect gluten-free gift ideas that I have a feeling your GF BFF will love. This post was updated in June 2023 and contains affiliate links. Please see my disclosures.
Eating gluten-free is not just a diet; instead, it's part of someone's identity. You might even say that people following a gluten-free diet are a little obsessed with gluten-free food (present company included!).
Gluten is a protein found in wheat, barley, rye, and sometimes oats. People with celiac disease or gluten intolerance cannot eat even a crumb of gluten without getting sick or causing intestinal damage.
If you want to give your gluten-free friend a fun, exciting, and thoughtful gift this year, consider giving them a gift that makes their gluten-free lifestyle a little easier. Trust me; your friend will be touched by the thought you put into this gift.
Books About the Gluten-Free Lifestyle
If your friend is new to the gluten-free world, she would probably love some books to get her up to speed on what this lifestyle entails and how she can improve her gluten-free cooking and baking skills.
Educational Gluten-Free Books:
Dear Gluten, It's Not Me, It's You: This book will help your friend break up with gluten once and for all and heal physically, emotionally, and mentally from her "bad" relationship with gluten.
The Autoimmune Fix by Dr. Tom O'Bryan: This book is for anyone with an autoimmune disease who is seeking clarity on how a gluten-free diet can help them heal and live symptom-free.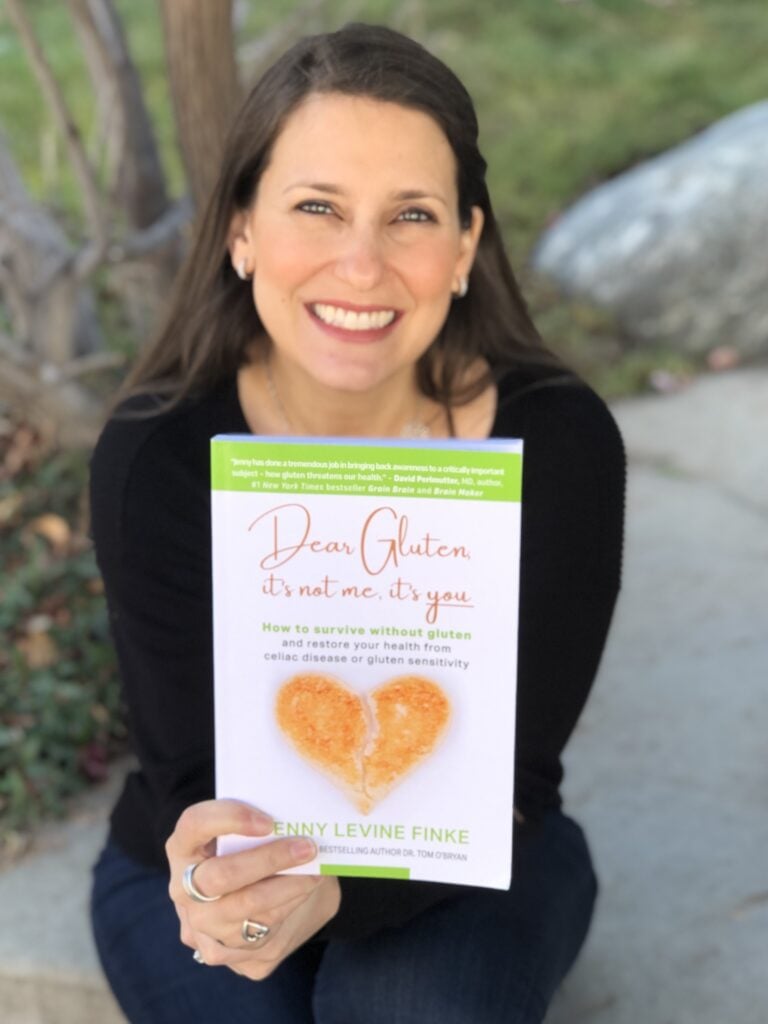 Gluten-Free Cookbooks:
Kitchen Gadgets
Your gluten-free friend probably eats a lot at home, and she may love receiving a kitchen gadget. I love gifts that make my time in the kitchen a little easier. Below are a few of my favorite kitchen gadgets:
Revolution Toaster: This fancy-schmancy Revolution toaster will be the envy of all your gluten-free friends. This is one of Oprah's favorite things and a beloved toaster by the gluten-free community. An upscale toaster will ensure your friend gets to enjoy delicious bread again.
Bread Machine: This gorgeous bread maker has a gluten-free setting. Pair the bread machine with an excellent Gluten-Free Bread Machine Cookbook for a complete and thoughtful gift.
Donut Maker: Making gluten-free donuts has never been easier with this donut maker from BabyCakes. You can also bake cupcakes and donut holes in this same gadget – sweet!
Air-Fryer: No modern kitchen is complete without a trusty air-fryer. I guarantee you that your gluten-free friend will love frying up french fries and making taquitos from scratch. Pair an air-fryer with SkinnyTaste's Air Fryer Dinners cookbook for a treasured and meaningful gift.
Rice Cooker: Rice is a staple food for your gluten-free friend, so give her this beautiful rice cooker so she can make her favorite side dish with ease. I use my rice cooker all the time. It's a must-have gadget if you ask me!
Standing Mixer: Give your friend the ultimate baking gift of a KitchenAid Standing Mixer. Pair it with some of my favorite gluten-free flours, including Lorraine's Sweet Dough Mix and a high-quality all-purpose GF flour. This will be a gift your friend will treasure for many years!
Nima Sensor
I have a feeling your friend is dying to get his hands on a Nima Sensor, a portable gluten-detecting device.
I love my Nima Sensor, and while it has its limitations, it helps keep me safe when it quickly identifies hidden gluten in a dish I'm about to eat. In the picture below, Nima alerted me to gluten found in my Mexican bowl at Chili's.
The Nima Sensor is exclusively sold at NimaPartners.com. It's no longer sold on Amazon.
Gluten-Free Baking Kits
If you're shopping for a special gluten-free kid and want to make their day, get them a Little GF Chefs baking kit or subscription.
They will have so much fun making unicorn donuts (pictured below), pretzels, cookies, and all sorts of gluten-free treats from scratch. And they'll think of you when the kit arrives at their doorstep each month.
Use the coupon code GOODFORYOU for 10% off any Little GF Chefs subscription.
Red Apple Lipstick
If your friend is into beauty products, give her the opportunity to try certified gluten-free makeup from my favorite brand, Red Apple Lipstick.
I suggest you buy her a gift card so she can decide what products – and colors – she wants to try the most.
Test Kits
Giving your friend a test kit might feel like you're giving them socks for Christmas. But these kits are expensive, and your gluten-free friend will thank you for helping them out.
(1) Celiac Test Kit: If your friend is suffering from various unexplained ailments, give her this at-home celiac disease test kit so she can test herself for celiac disease in the privacy of her own home. You can read more about the reliability of this test in this article.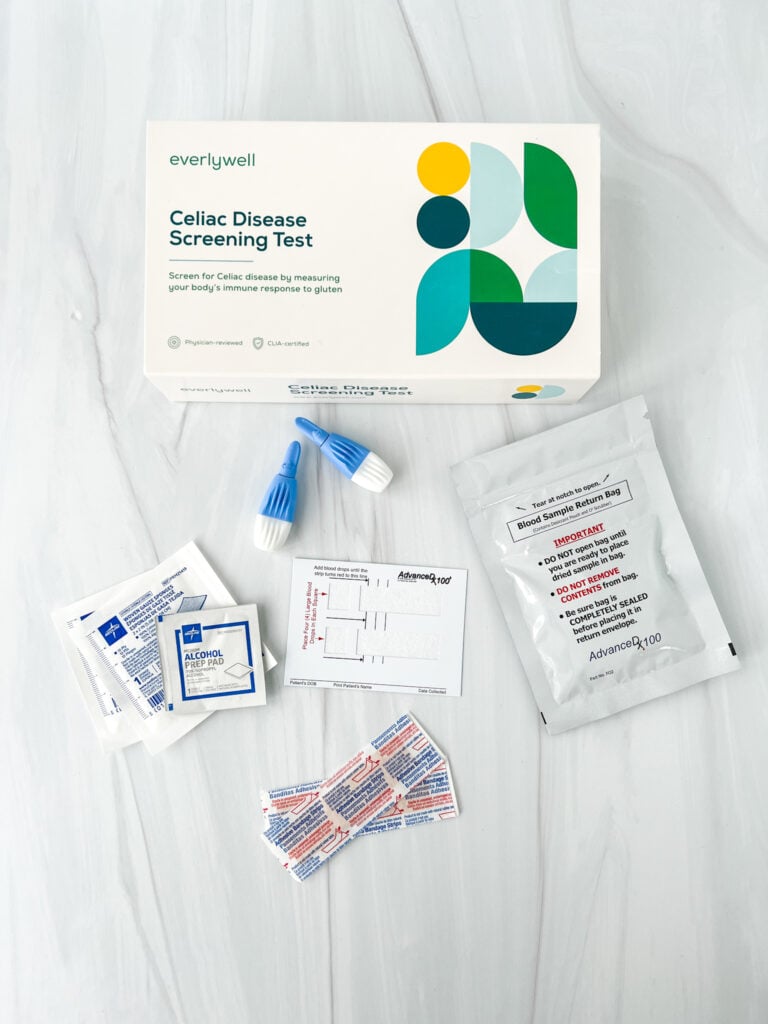 (2) Food Sensitivity Test Kit: If your friend suspects she has a food sensitivity or leaky gut, you can get her this food sensitivity test kit. It's the best one on the market, although be warned, there is a lot of controversy over whether these tests are accurate. Read more about the controversy in this article.
(3) Celiac Gene Test: This test by EmpowerDX will help your friend uncover if she, or a loved one, carries one of the celiac genes. I had my kids take this genetic test so I'd know if we needed to continue to test them for celiac disease each year. It turns out my daughter has the gene, but my son doesn't. Learn more about genetic testing for celiac disease.
(4) Gluten Urine Test Kit: Your gluten-free friend might also like the Gluten Detect test kit. She can test her urine to see if she's accidentally consumed gluten. Buy her a few kits to help her monitor the effectiveness of her gluten-free efforts. Read more about my experiences with this test kit in this article.
UrthBox Subscription
Your friend will enjoy sampling different brands of gluten-free foods when you get him a monthly gluten-free sampling box subscription. This is the gift that keeps on giving all year long!
Sourdough Bread
Chances are your gluten-free friend misses delicious sourdough bread. But you can satisfy her craving by getting her a gift pack or gift card from Bread Srsly.
Be sure to order early and place the bread in the freezer. The sourdough will last for several months.
Use my Bread Srsly coupon code – goodforyou10 for $5 off your first order!
Bakery Gift Card
Did you know that there are 300+ gluten-free bakeries nationwide? Show your support for your friend and a local business by giving your friend a gift card he can use anytime he craves something sweet. Find a gluten-free bakery near you.
Happy Shopping!
Please leave a comment to share other gluten-free gift ideas. This gift guide is updated every year.