One brand of chocolates, See's Candies, says it's making gluten-free chocolates in dedicated gluten-free facilities. However, several people in the gluten-free community asked me to test See's Candies for hidden gluten after they said they "reacted" after eating See's chocolates. This post contains affiliate links. Please see my disclosures.
Every Valentine's Day, without fail, my grandfather-in-law, Papa Sol, would give us a box of See's Candies. I looked forward to that gift every year.
Unfortunately, the world lost Papa Sol a few years ago, and while I miss him dearly, I can't help but smile every time I see a box of See's Candies.
See's Candies was founded by Charles and Florence See in 1921 and operates more than 200 stores in the U.S. and worldwide, including a store in Abu Dhabi (UAE) in Nation Towers. See's Candies are also found in airports, grocery stores, and mall kiosks across the U.S.
The brand's claim to fame is that it was the actual candy factory where Lucille Ball (Lucy) and her side-kick Vivian Vance (Ethel) trained in to prepare for the famous "Job Switching" episode of I Love Lucy.
What Does See's Candies Say?
See's Candies says on its website that its candies do not contain gluten, a protein found in wheat, rye, barley, and sometimes oats.
See's Candies also adds that its facilities do not use gluten in any of its treats; therefore, its facilities are also free from potential gluten contamination. The only exception, the company says, is that some of its candy canes sold in the company's retail shops and online may contain wheat and are labeled as such.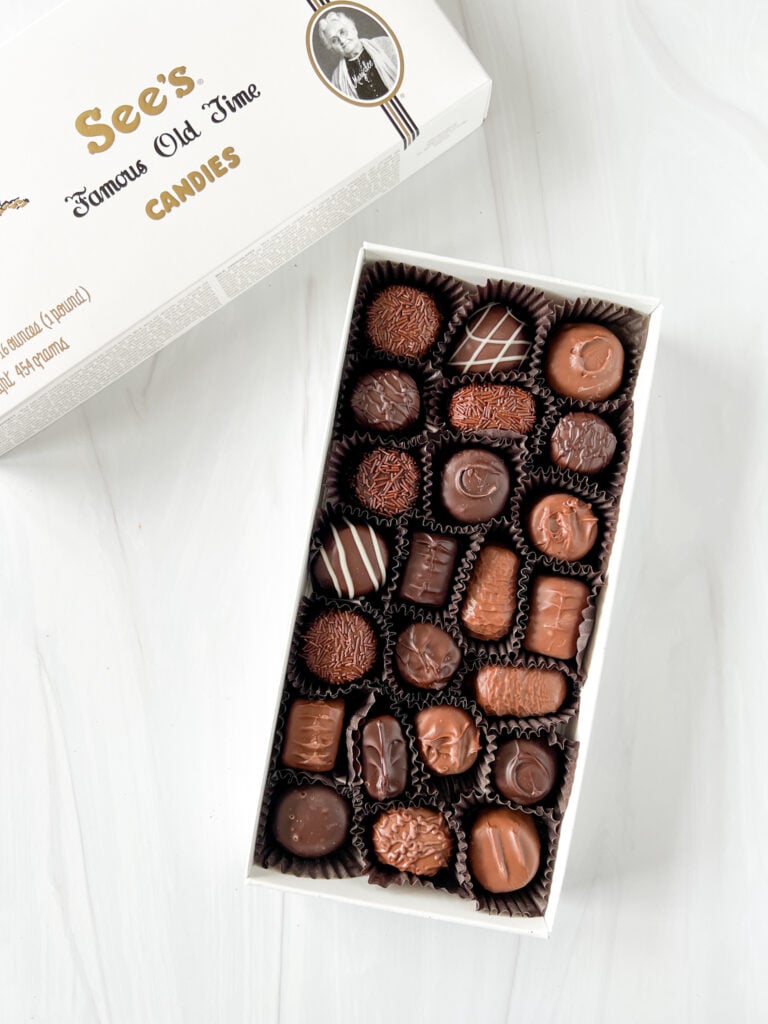 I visited a See's Candies retail location in Denver, CO, to further research the company's claims.
Inside the store, I spotted an "Allergen Notice" hanging on the wall. The allergen notice said nothing about gluten or wheat. It said, "All chocolate and treats contain milk, egg, soy, tree nuts, and peanuts."
I asked an employee if he could confirm that all See's Candies are gluten free, and he said yes, everything made by See's Candies is gluten free, and the entire store was gluten free, he said.
Testing See's Candies for Hidden Gluten
I purchased a box of See's Candies so I could test a piece for hidden gluten with my Nima Sensor, a portable gluten-detecting device that can identify hidden gluten inside most foods.
The Nima Sensor is an excellent tool in your gluten-free toolkit; however, I discuss a few of the device's limitations in this article. For example, I could use Nima to test only a small portion of a single piece of candy. Testing every candy with my Nima Sensor would be difficult and expensive.
You can often make conjectures about a brand based on what the company says about gluten and how one item in the lot fares when put to the Nima test.
Nima smiled after I tested a piece of See's Candies. A smiley face means Nima didn't find any gluten.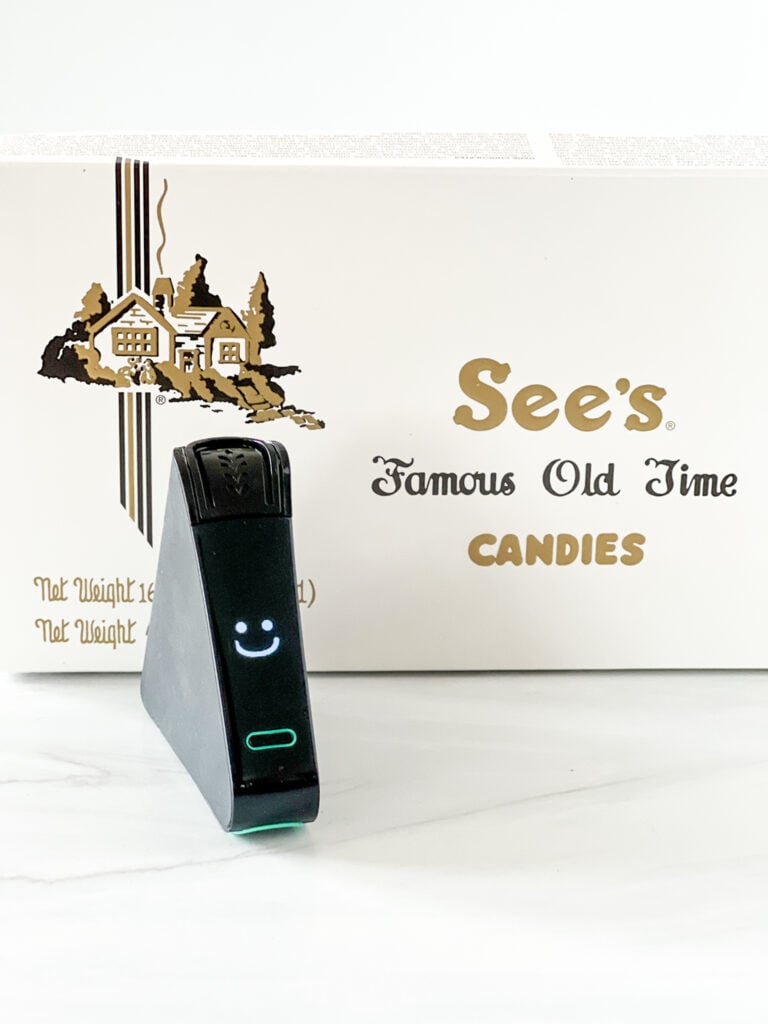 They're Gluten Free and Fabulous
I'm happy to report that See's Candies are gluten free based on what the company says about gluten as well as my independent testing and research. Those who say they are "reacting" to See's Candies may be reacting to another ingredient, but it's extremely unlikely that the ingredient is gluten.
I hope this article helps you feel more confident enjoying See's Candies. Be sure to grab a box of chocolates and dig in knowing it's all gluten free!
Additional Reading