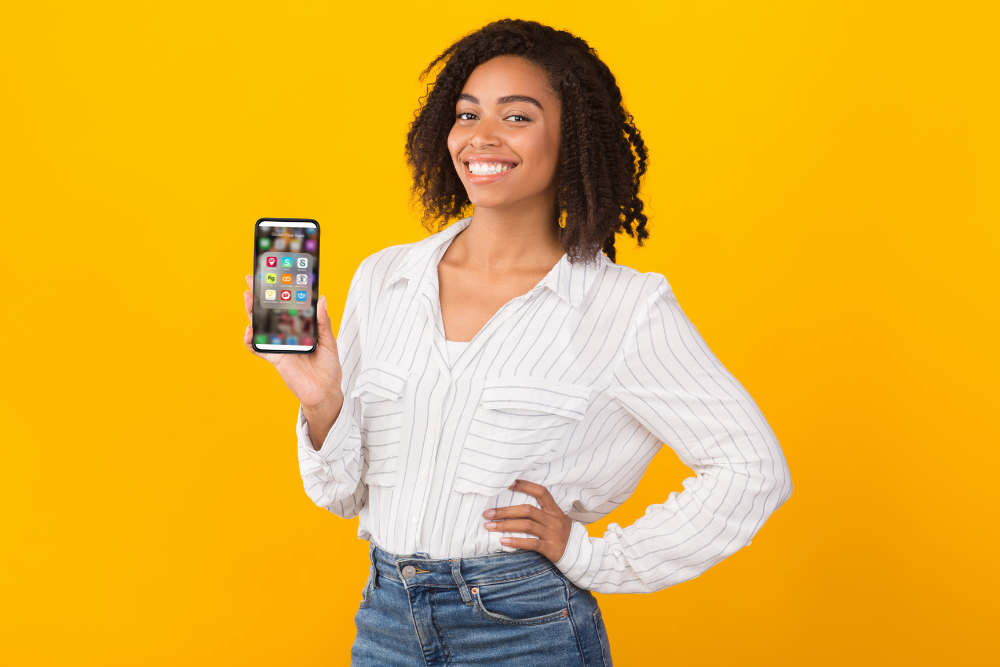 While a gluten-free lifestyle has its challenges, most people today concede that it's easier to be gluten-free now than it was 5 or 10 years ago.
Supermarket shelves are filled with gluten-free foods.
Restaurants offer gluten-free menus, albeit they still have a long way to go to be celiac-safe.
Gluten-free food is available on airlines and cruise ships.
Even the Doubletree Hotel added a gluten-free signature welcome cookie for its gluten-free guests to enjoy.
And today, a handful of helpful apps ensure the gluten-free community is well-fed and safe.
Below I share some of the best gluten-free apps around. This is not just a list of apps I dumped in a listicle; it's a list of gluten-free apps that I have personally vetted and ones I find myself using repeatedly.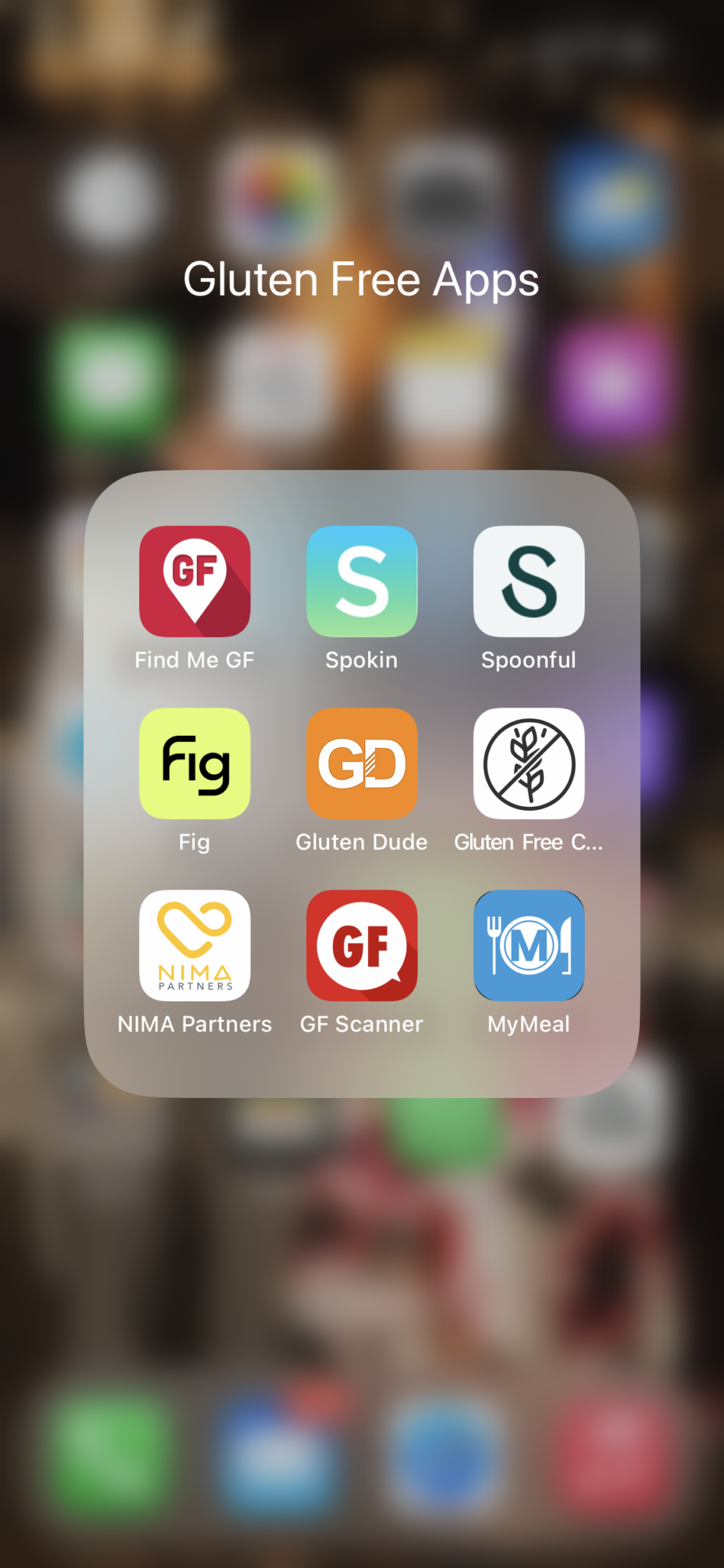 (1) Find Me Gluten Free
Find Me Gluten Free is an app that helps its users find restaurants with gluten-free options worldwide. Open the app, and Find Me Gluten Free will reveal the closest gluten-free locations.
The basic app is free (with premium/paid features), and it's used by millions of people worldwide. This means it has amassed thousands and thousands of reviews. It's one of the few apps where I've left my own reviews too.
Users should always do their due diligence before trusting reviews from the app, as everyone's adherence to a gluten-free diet is different.
Download Find Me Gluten Free in the App Store or Google Play.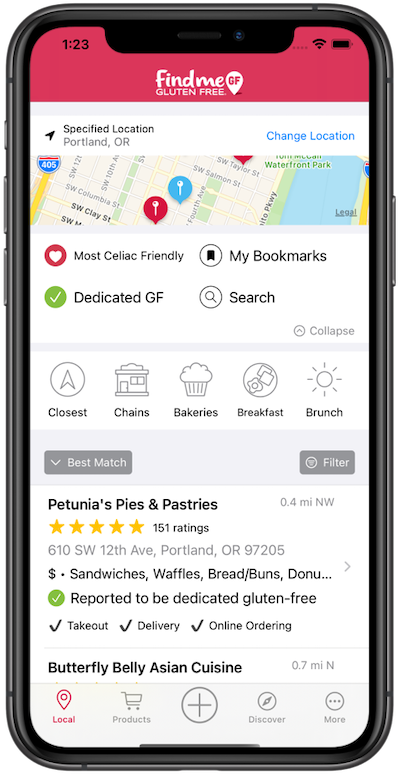 (2) Fig
Fig is the most detailed grocery scanner app I've found. It helps its users track hundreds of common – and not-so-common – allergens found in food and supplements.
Once users download the Fig app, they'll set up their user profile and specify what they can and can't eat.
Then they can head to the grocery store to scan the barcode of any product. Fig will quickly reveal if the product is safe based on the user's food avoidances or if it contains red-flag ingredients.
Fig is free for five scans per month and unlimited searches; however, an annual plan, Fig+, includes unlimited scans and is $39.99 per year.
Download Fig for free. If you decide to upgrade to a Fig+ annual subscription (recommended), use my code "GOODFORYOUGF" for 10% off.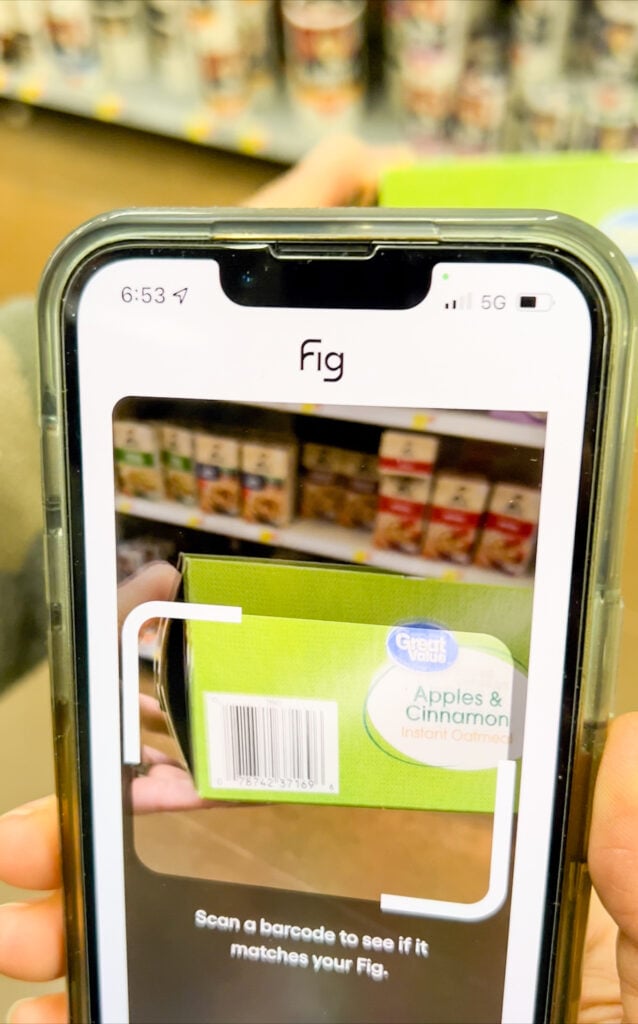 (3) Spokin
Spokin is a powerhouse food allergy app that helps people with food allergies and celiac disease better manage their diet.
The founder's mission is to connect the allergy community to safe foods, restaurants, bakeries, travel, recipes, and each other.
The app is loaded with detailed information on various aspects of gluten-free living, including city-specific travel guides, reviews on different foods and brands, restaurant guides, recipes, and special offers.
Download Spokin in the App Store.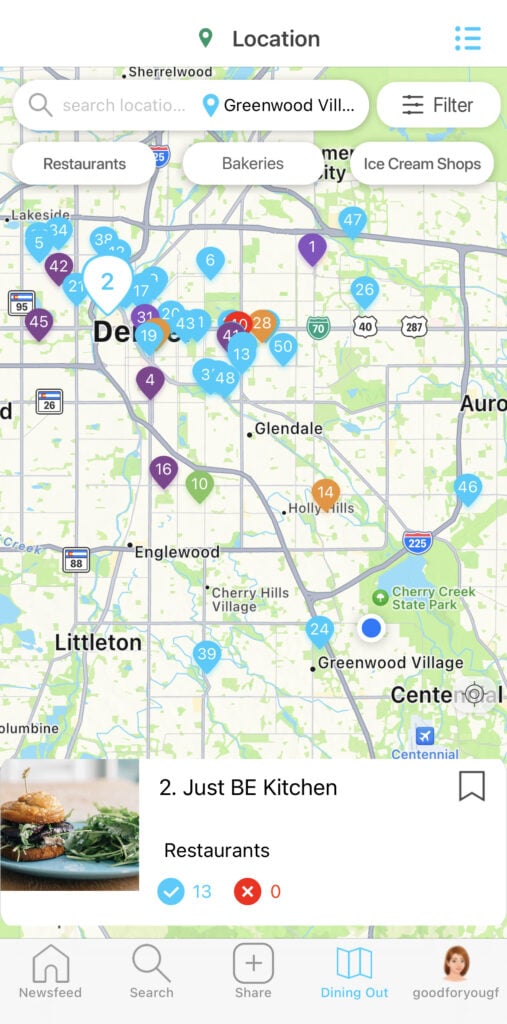 (4) Nima Partners
The new Nima Partners app is a shell of what it used to be, but it's still a helpful tool – or at least will be once its users start to populate it with data.
A Nima Sensor is a portable gluten-detecting device that enables you to test a small portion of your food for hidden gluten. Learn more about the device in my article, What You Need to Know About Nima Sensor Before You Buy – Perspective from a Celiac & Nutrition Professional.
Nima users can sync their Nima with the app. Then, once they test a product for hidden gluten, they can log the result in the Nima app for other users – and non-users – to see. This offers a fantastic way to crowdsource real-time data on a restaurant or product.
Today, the app feels a bit abandoned. All the old test results are gone, and users have yet to repopulate the app.
Download the Nima Partners app on Google Play or the App Store. (Do not download the Nima Sensor app – the old app that was abandoned by Nima Partners when it purchased the company from the original owners.) You do not need to own a Nima Sensor to view the app's crowdsourced data.
(5) Spoonful
Spoonful is a label scanner and food discovery app for people with special diets. The app is similar to Fig but with less bells and whistles.
Users only need to scan the barcode of a food item, and the app will reveal if the product contains any of the allergens specified by the user.
My latest scan of a gluten-free product came back with a "Contains Gluten" warning, which I reported as incorrect. The next day, Spoonful emailed me to let me know it was fixed.
Download Spoonful on Google Play and in the App Store.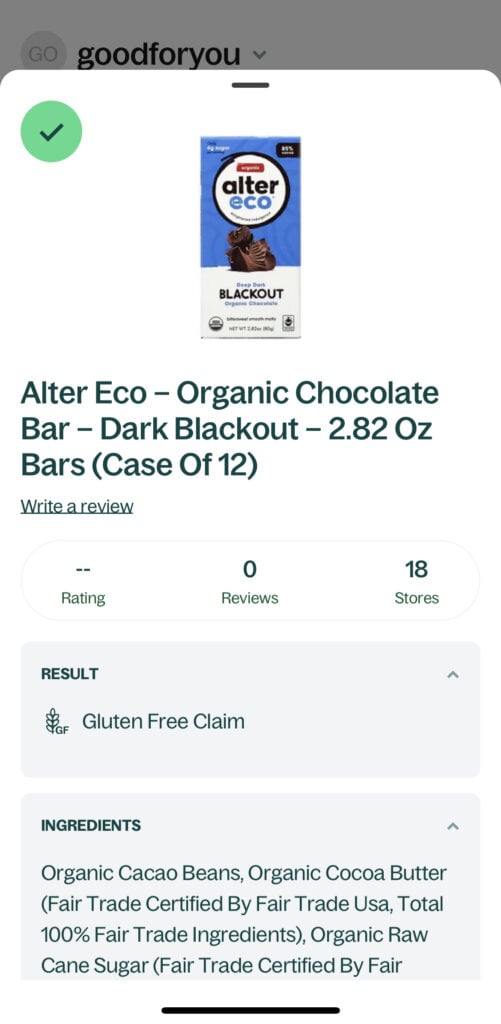 (6) Gluten Dude App
The Gluten Dude blogger created a self-titled app known as the Gluten Dude App. The app is dedicated to helping the gluten-free community find dedicated gluten-free restaurants, beer, and more.
The app also includes coupons for various gluten-free brands and gluten-free finds in airports worldwide.
The main difference between Gluten Dude and Find Me Gluten Free is that Gluten Dude only lets a limited number of thoroughly vetted dedicated gluten-free restaurants on his app, whereas Find Me Gluten Free offers a much more comprehensive list of user-added restaurants that may or may not be safe or dedicated gluten-free.
(Please note that Find Me Gluten Free offers a feature where users can search for "celiac-safe restaurants" only.)
The Gluten Dude has made a name for himself as a grumpy guy with many gripes, but it's good to see he's finally turning his frustrations into a helpful tool.
Download the Gluten Dude app on Google Play and in the App Store. The app isn't free, but the price keeps changing, so I'm unsure what it costs. I bought the app for $99 as part of a lifetime subscriber deal to support the Gluten Dude.
(7) The Gluten Free Card
The Gluten Free Card is an app that explains the gluten-free diet in 10 languages. The app owners say more languages will be added in the future.
The app needs some TLC, and it will be much more helpful when it adds more languages. But in the meantime, it's a welcome addition to my gluten-free app toolkit.
Download the free Gluten Free Card app on Google Play or in the App Store.
(8) The Gluten Free Scanner App
The Gluten Free Scanner App allows its users to scan barcodes of products to quickly identify if the product contains gluten based on its ingredient list. It's one of the top downloaded gluten-free apps, with over one million users.
For a $3.99 one-time purchase, users can search for products by name or ingredient.
I, of course, tested it by searching for Cheerios. The Gluten Free Scanner confirms that the beloved breakfast cereal is gluten-free. (If you aren't smiling or smirking at this fact, read my article, Unpacking the Gluten-Free Cheerios Controversy; Is It Time to Reconsider Your Stance?)
The app is a bit primitive and has no bells and whistles like Fig and Spokin, but it gets the job done.
Download The Gluten Free Scanner App in Google Play or the App Store.
(9) MyMeal App
My friend Kayla King started a new app called MyMeal. It offers a detailed look into restaurants in Colorado (mainly in the Denver/Boulder metro areas). She also creates filterable allergy menus for restaurants.
I interviewed Kayla in my article, MyMeal Founder Shares Top Gluten-Free Restaurant Picks in Denver. The level of detail in this app is fantastic; but it is limited to Denver users at this time.
Download the app from Google Play or in the App Store.
Any Gluten-Free Apps Missing?
These are just nine of the best gluten-free apps helping the gluten-free community live its best gluten-free life.
Am I missing an app you love? Please share in the comments or send me a note.
Please pin this article:
Additional Reading
You might enjoy these articles, too:
New to gluten-free or not seeing results? Enroll in my SIGNATURE Gluten-Free Course to go gluten-free fast and fast-track healing.
Struggling to eat out safely? Download the Ultimate Guide to Eating Out Gluten-Free.