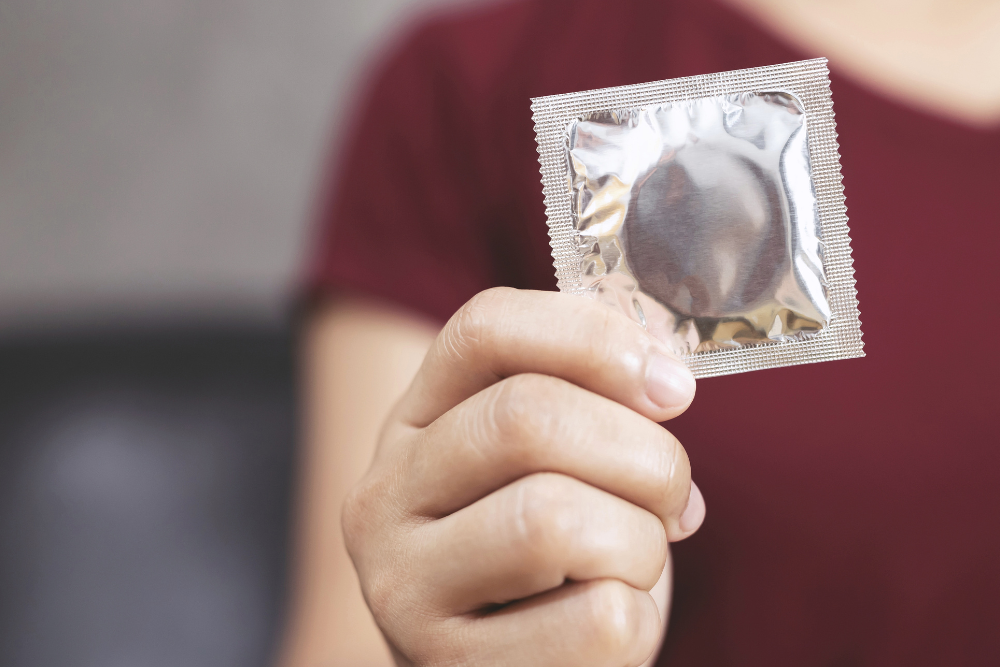 In this post, I discuss whether condoms are gluten-free and what some of the leading – and boutique – condom brands say about gluten in their products. You may be surprised to learn that some condoms contain ingredients such as oat powder, cornstarch, and even milk! This post contains affiliate links. Please see my disclosures.
Just because you have celiac disease or gluten intolerance doesn't mean you can't have a healthy sex life.
In fact, once you ditch gluten and your tummy woes subside, chances are you won't be so quick to pass on sex due to a gluten-induced stomach ache or chronic diarrhea.
In this post, I'll address whether or not condoms are gluten-free and what you need to know about condoms and personal lubricants when you're on a gluten-free diet.
Please be sure to check with individual manufacturers for the latest information.
How Are Condoms Regulated?
In the U.S., condoms are considered medical devices regulated by the FDA, ensuring condoms meet all safety and quality standards.
The FDA requires condom manufacturers to disclose some information about the materials and ingredients used in their products.
According to FDA regulations, condom manufacturers must include all major materials used in their products on the condom's packaging or labeling. Major materials include the type of material used for the condom, such as latex, polyisoprene, or polyurethane.
Unfortunately, the regulations don't require manufacturers to disclose all minor ingredients or additives, such as lubricants, spermicides, and flavors. Some manufacturers voluntarily provide this information, but again, it's not a regulatory requirement.
Most reputable condom manufacturers share this information on the product label or their website, but some are hush about their ingredient lists, including what allergens may be present.
People with celiac disease, gluten sensitivity, and other food allergens should review the information provided by each manufacturer to ensure their condom of choice not only protects them from STDs but also protects them from unwanted gluten exposure.
How Does One Get Glutened From a Condom?
For people with celiac disease to experience an immune system reaction to gluten, a protein found in wheat, rye, barley, and sometimes oats, they must ingest the sticky protein.
Obviously, a condom covering one's manly bits or being inserted into one's womanly bits is not necessarily something a person would ingest, per se.
However, should a condom that contains gluten come in contact with one's mouth either through direct or indirect contact (i.e., oral sex or handling the condom and then licking one's fingers), then Houston, we have a problem.
The good news is that most condoms don't contain gluten. They're typically made with latex rubber, synthetic rubber, or plastic.
However, most condoms contain other ingredients that might be of concern to the food allergy community, including the following:
(1) Cornstarch
Most condoms are coated with a powdery substance, usually cornstarch, to ensure the condoms roll out smoothly without sticking to themselves and breaking. Dental Dams, too, typically contain cornstarch.
(2) Oats
One brand, Glyde, uses oat powder instead of cornstarch, which means the product likely contains gluten since oats are notoriously cross-contaminated with wheat when they're produced. (Read: Are Oats Gluten Free? Unpacking Confusing and Contradictory Information.)
(3) Milk
Some condom manufacturers soak their condoms in a bath of casein (a milk byproduct) to make them smoother. Look for ingredients such as milk protein or milk powder if you're vegan or have a dairy allergy or intolerance.
Are Condom Lubricants Gluten-Free?
Condom lubricants typically don't contain common food allergens such as gluten, dairy, soy, nuts, or shellfish.
The primary ingredients used in lubricants are water, silicone compounds, glycerin, and various thickeners and preservatives.
Some condoms are flavored, which could contain food-related ingredients.
In such cases, users should carefully read the product label and verify all ingredients used in any lubricant, flavored or not, to ensure it doesn't contain allergens.
What Leading Condom Brands Say About Gluten
I set out to create an inclusive list of all condom manufacturers and their stances on gluten and other food allergens.
However, I found many condom manufacturers, too many for me to include here.
I also found that some manufacturers are tight-lipped about ingredients, as evidenced by the fact that some didn't respond to my inquiries about ingredients and gluten.
Below I share what several condom brands say about gluten, cornstarch, and everything in between.
Remember, readers should do their own due diligence before using any of these products, as labels and manufacturing processes can change.
Durex
Durex provides no direct information on its website about whether it uses gluten in its condoms. I emailed the company to learn more, and the company responded by sending me this link, which lists the ingredients in each individual product.
The only ingredient listed in the condoms is a "lubricated latex condom." The company confirmed in an email that it does not use cornstarch or bathe its condoms in casein.
Glyde
While Glyde condoms are vegan, they're NOT gluten-free. The company says in the FAQ section of its website that it uses oat powder instead of talc or cornstarch to coat its condoms.
Remember, oats can become cross-contaminated with wheat and should be avoided by people with celiac disease and non-celiac gluten sensitivity unless the oats are labeled gluten-free.
Green Condom Club
The Green Condom Club says on its website that its condoms are manufactured without gluten ingredients. The company uses hydrated silica vs. cornstarch.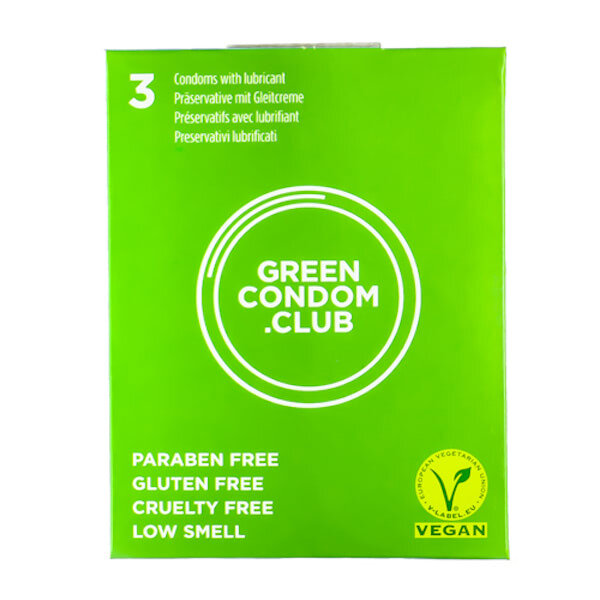 Lola
Lola condoms are labeled gluten-free and vegan. They contain cornstarch.
Lovability
Lovability condoms do not contain gluten ingredients. They are vegan and contain cornstarch. See the product's ingredient label for more information.
Pasante
According to the Pasante website and confirmed with a spokesperson, the brand's condoms are vegan, gluten-free, and contain cornstarch. Pasante condoms are not sold in the U.S.
Royal
Royal says on its website that its condoms and [flavored] lubricants are all made without gluten and are vegan too.
Royal condoms may contain cornstarch. The company says, "Starch polymer is used in the manufacturing process to dry the condoms so they don't stick to themselves or each other. We remove all the starch polymer before packaging but keep in mind there could still be trace amounts of it still on the condom."
Skyn
Skyn makes non-latex condoms that are vegan. I emailed the company for information about gluten, and a spokesperson confirmed that Skyn condoms and lubricants do not contain gluten.
Sustain
Sustain says on its website that its condoms are gluten-free and vegan. I also confirmed that the product is gluten-free via an email exchange with a Sustain spokesperson.
Sustain condoms don't contain cornstarch and use calcium carbonate and magnesium carbonate powders instead. You can see the ingredient list for all Sustain products listed on each product page.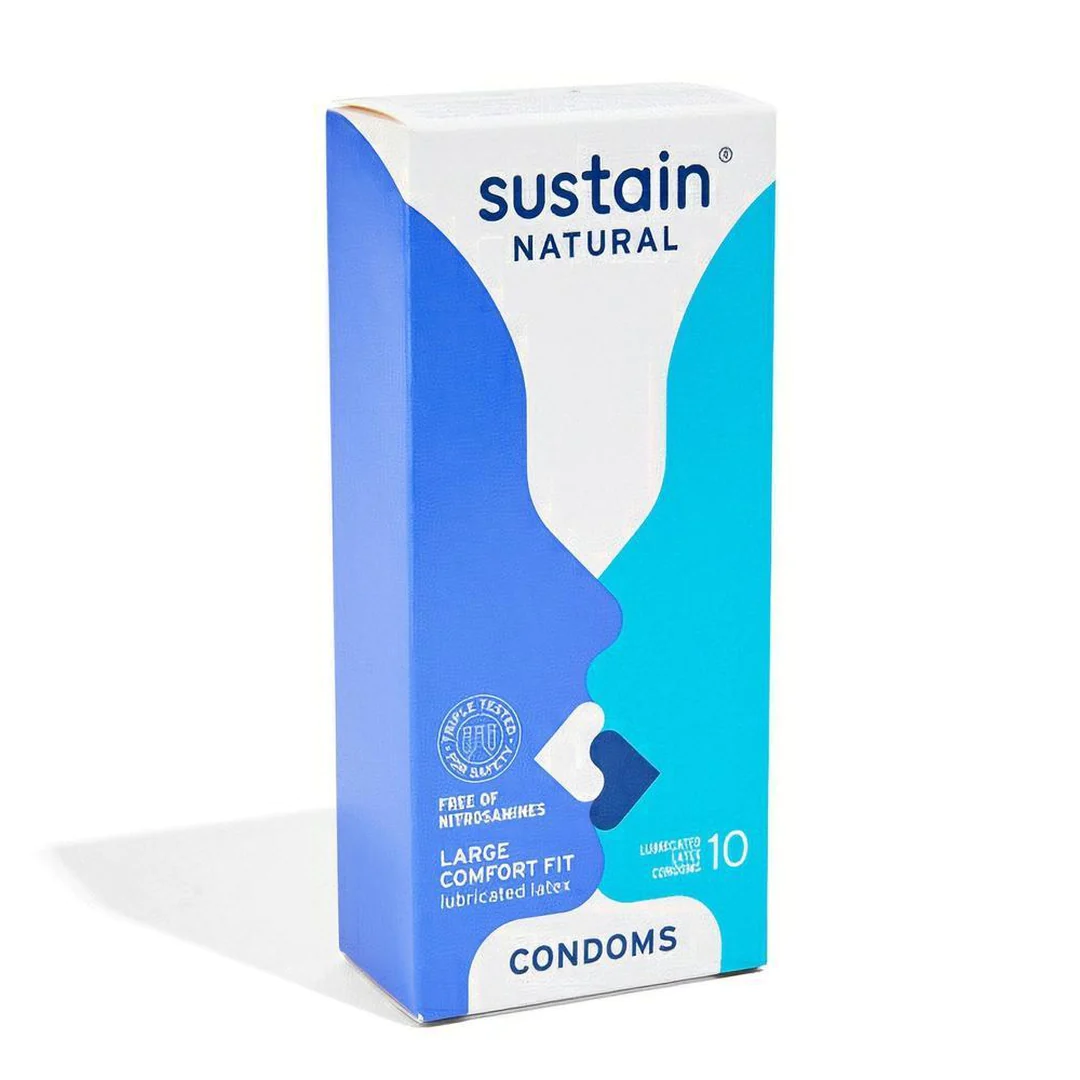 Trojan
Trojan doesn't discuss gluten on its website or FAQs, so I contacted the customer service chatbot. I found out that while the condoms don't contain gluten, Trojan doesn't test them to verify they contain less than 20 ppm of gluten as set forth by the FDA.
"We do not knowingly include gluten in our formulation. However, we cannot verify whether gluten may be present below reportable limits in the proprietary materials we obtain from our suppliers. If irritation occurs, immediately rinse with water and discontinue use. If irritation persists, consult a physician."
While the ingredient list for Trojan condoms is proprietary, a spokesperson said they are made from latex with a silicone-based lubricant. The lubricant ingredients vary from product to product and can be viewed at this link.
I looked over the ingredients, and the only potential gluten ingredient I noticed is Vitamin E, which may or may not be derived from wheat germ oil.
According to the Gluten Intolerance Group, most Vitamin E used in personal care products is highly processed, which makes it free from gluten.
Furthermore, Trojan says for those with sensitivities to dairy, the Bareskin Raw condoms are not formulated with casein and are dairy-free.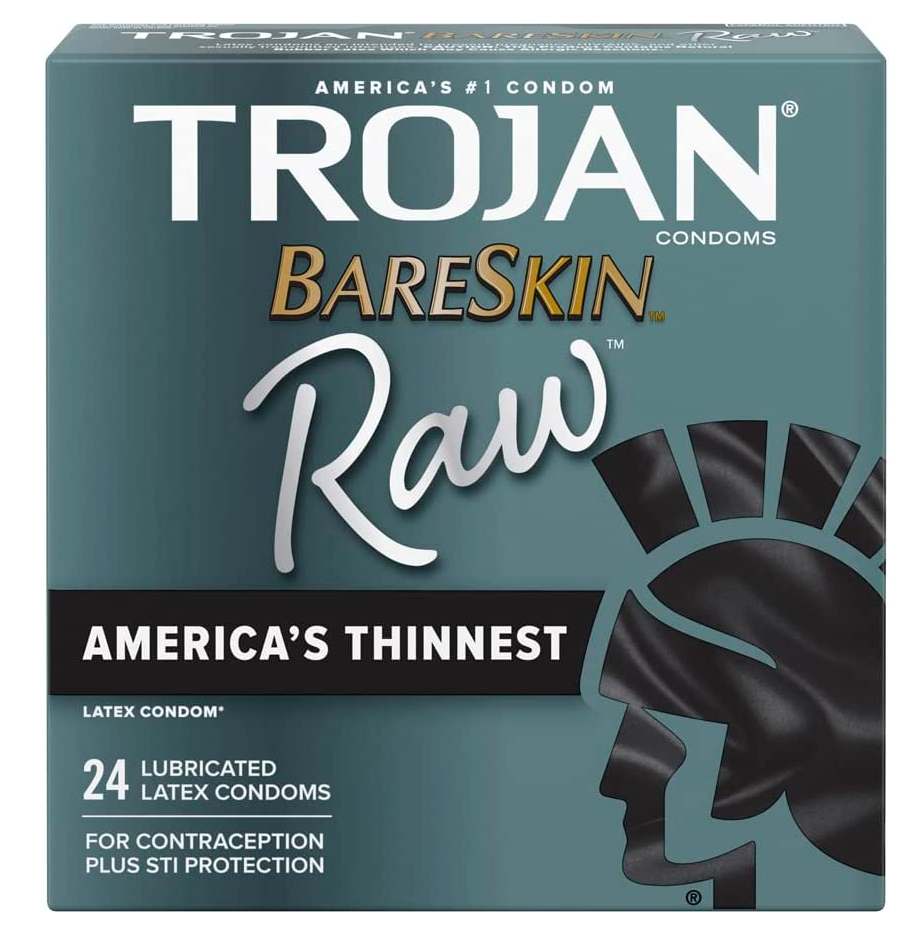 I also asked Trojan about cornstarch. A company spokesperson said, "Regarding your inquiry about cornstarch in the Trojan Condoms. Information beyond what is disclosed in our product's packaging or our ingredient disclosure information is not available. The information available complies with this product's applicable regulations."
The Bottom Line
If you have celiac disease or gluten intolerance, be mindful of the condom and lubricants you use.
(1) Research, Research, Research: Research condom brands and lubricants and make sure you're comfortable with the ingredient list.
Remember, Glyde contains oat powder (aka, gluten) instead of cornstarch, which is a no-go when you're gluten-free.
(2) Bring Your Own: Carry your own condoms to ensure you use the condoms you researched and trust.
(3) Avoid Oral Contact: When in doubt, avoid making oral contact with a condom or lubricant.
(4) Don't Overthink It. Chances are, if it's just gluten you're worried about, you'll be just fine to enjoy that roll in the sack.
If you have a corn or dairy allergy, you will need to be extra vigilant about what protection you use.
(5) Always Use a Condom. Don't forgo the rubber because you're worried about getting glutened. Your chances of getting glutened are low, but your chances of getting an STD or unwanted pregnancy are high.
Additional Reading
You might enjoy these articles, too: