RXBAR lists its ingredients on the front label, helping customers see that there's no bad stuff inside. However, several RXBAR products contain oats, a controversial ingredient in the gluten-free world. In this article, I discuss whether RXBAR products are safe for people following a gluten-free diet, and I test an RX A.M. protein bar for hidden gluten using my Nima Sensor. This post contains affiliate links. Please read my disclosures.
RXBAR is a brand of protein bars that is marketed as a healthy and convenient snack option. The company lists all its ingredients on the front of the packaging, making it easy for consumers to see exactly what's inside.
While consumers appreciate the company's simple and transparent ingredient list, members of the gluten-free community have noticed some RXBAR products contain "Oats," a red-flag ingredient in gluten-free circles.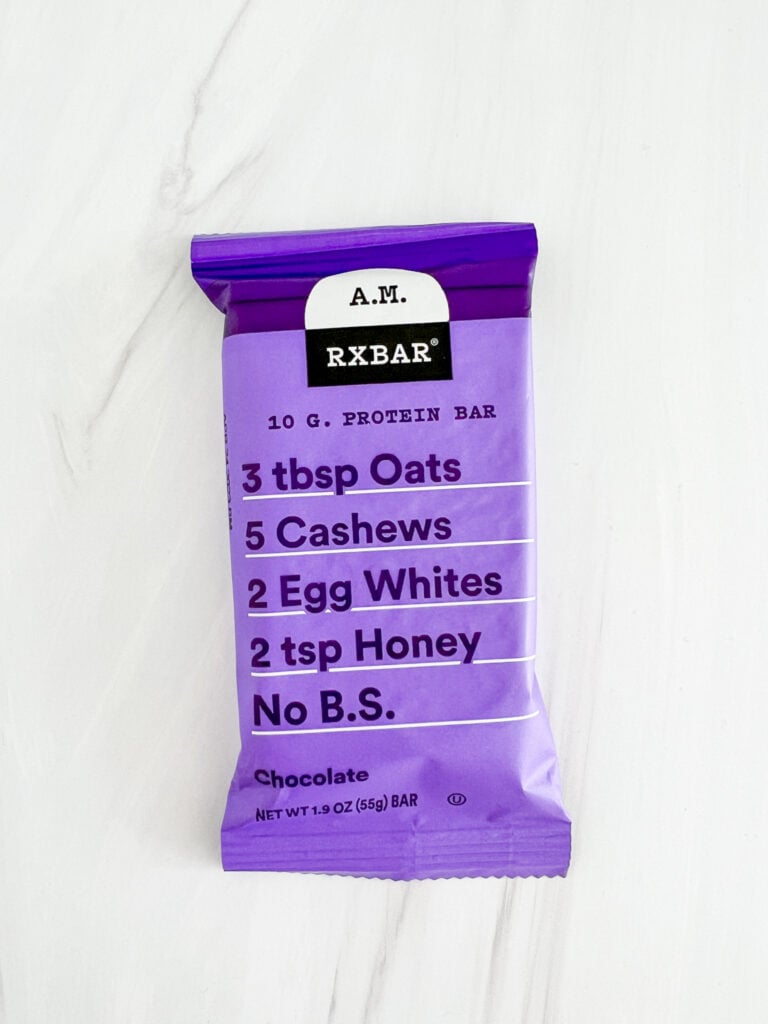 Oats are naturally gluten-free but notoriously cross-contaminated with wheat in how they're grown, harvested, processed, and packaged. Most oats, therefore, contain a significant amount of wheat and can be risky to consume when following a gluten-free diet.
To learn more about oats and why they're a controversial ingredient, read Are Oats Gluten Free? Unpacking Confusing and Contradictory Information.
Several RXBAR products contain oats, including RX A.M. Bars, RX A.M. Oats, and RX Granola.
RXBAR confirmed in a statement to Good For You Gluten Free that its RX A.M. Bars and RX A.M. Oats are gluten-free, but its RX Granola is NOT gluten-free.
Below I share more details to help you feel more confident consuming gluten-free-labeled RXBAR products:
RX A.M. Bars (with Oats) are Labeled Gluten-Free
The RX A.M. bar is labeled gluten-free, and it's important to note that the most accurate and latest information about the product will always be on the packaging itself.
All RXBAR products I inspected were labeled "gluten-free," although I couldn't exhaustively review every product.
RXBAR products are not "certified gluten-free." While RXBAR has tested its products to ensure they meet the FDA's gluten-free labeling guidelines, such information has not been verified by a third-party certifying agency like the GFCO.
RXBAR Says the Oats in its Bars are Gluten-Free
The company states on its website that it only uses gluten-free rolled oats in its RX A.M. Bars, Nut Butters, and A.M. Oats. However, the company says its granola does NOT use gluten-free oats.
The company says all other ingredients are "inherently gluten-free" and meet the gluten-free guidelines set forth by the FDA.
Nima Smiled
I independently tested a Chocolate-flavored RX A.M. Bar for hidden gluten using my Nima Sensor. Nima is a portable gluten-detecting device that can detect the presence of gluten in most foods.
Nima displayed a smiley face when I tested the RX A.M. Bar; this means it didn't find any gluten.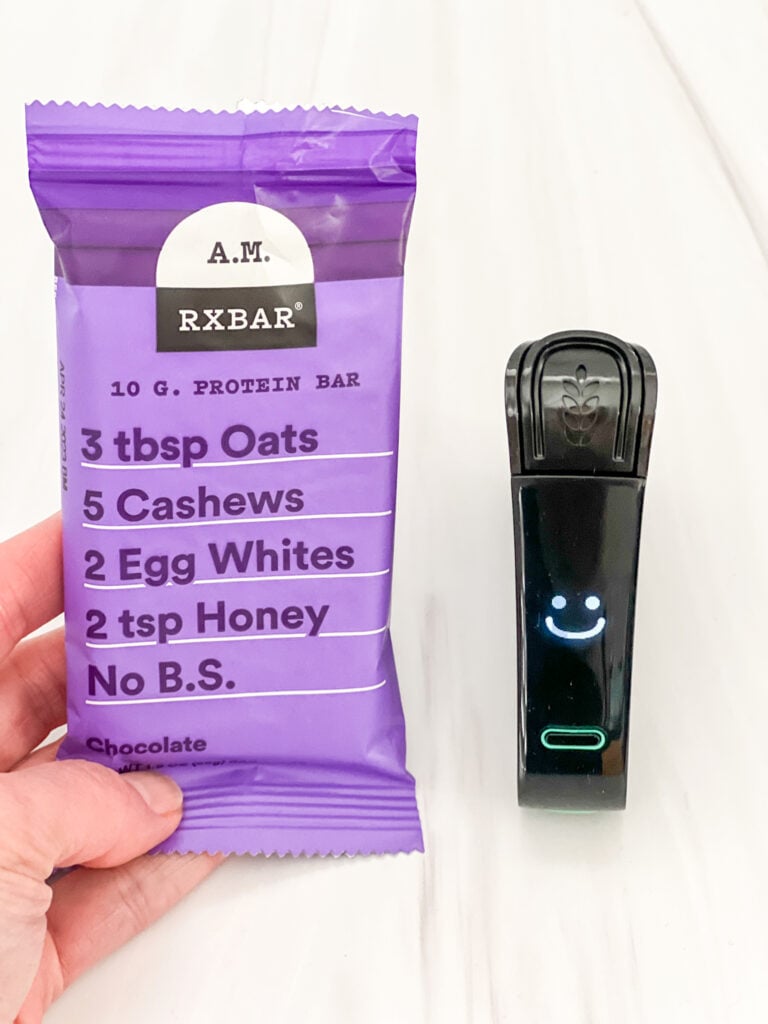 The Bottom Line
RXBAR says its A.M. Bars and A.M. Oats are gluten-free; however, the company warned that RX Granola is NOT gluten-free.
If you're following a strict gluten-free diet, you can safely enjoy the above-noted products, even if they contain oats.
Always read labels carefully, as ingredients can change at any time. (Read: Formerly Gluten-Free Products that Now Contain Gluten).
Additional Reading
You might enjoy these articles, too: